It's not easy picking a coffee maker, especially when you're choosing between reputable brands. We compared specs on a Black & Decker and Hamilton Beach single-serve coffee maker to help you buy the best model for your needs.
Black & Decker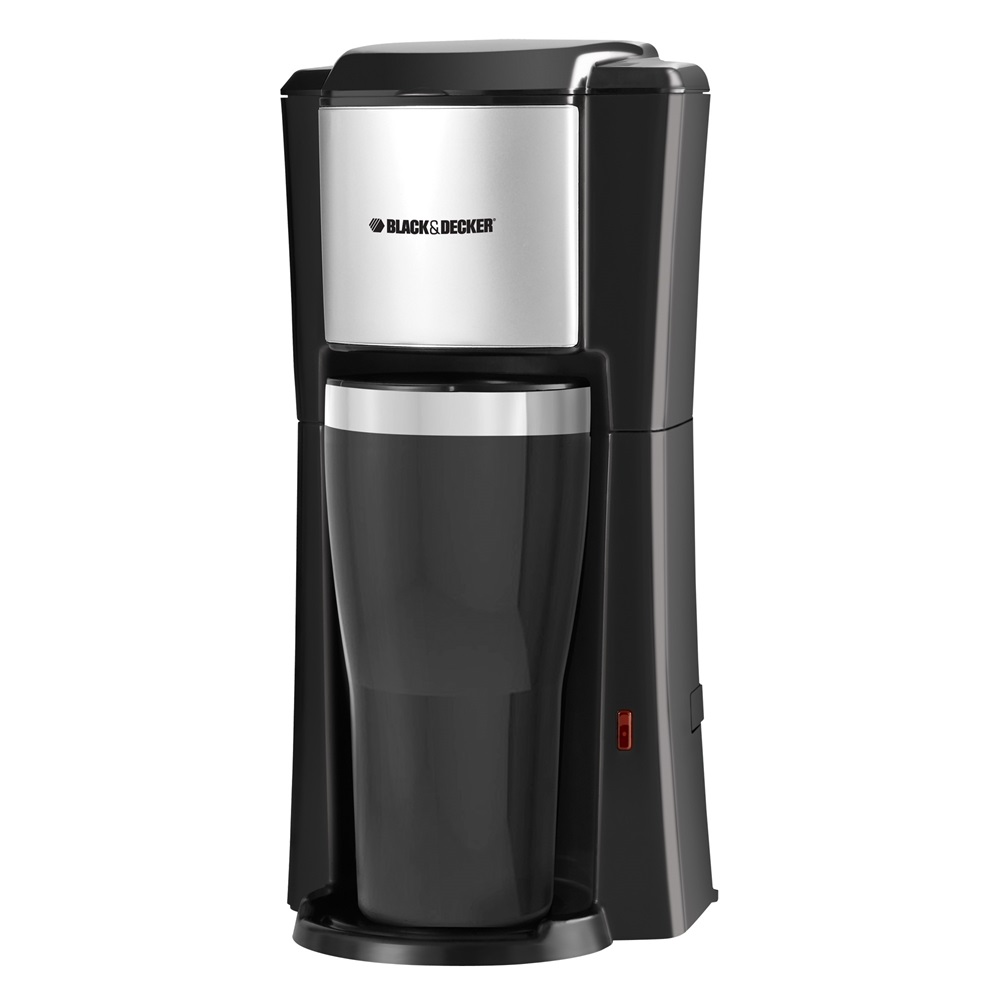 Price: $24.99
Material: Plastic
Serving Size: Single-serve (16-ounce travel mug)
Brews: Coffee grounds and pre-packaged pods
Features: Removable filter basket, dishwasher-safe parts, automatic shut-off, one-touch operation
NerdWallet takes you shopping: At just under $25, this coffee maker is the cheaper of our two contenders. It's easy to use and can brew both ground coffee and pre-packaged pods.
Its automatic shut-off feature and dishwasher-safe parts are convenient, but the appliance lacks many features — including brew strength settings, for example — that some other coffee makers have.
Good fit for: On-the-go coffee drinkers
Hamilton Beach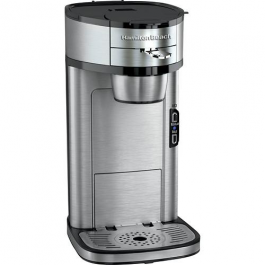 Price: $35.99
Material: Stainless steel
Serving Size: Single-serve (8-ounce or 14-ounce)
Brews: Coffee grounds
Features: Built-in adjustable stand, steel mesh scoop filter, automatic shutoff, wide drip tray, two coffee-making settings (regular and bold)
NerdWallet takes you shopping: Priced at just $35.99, this coffee maker is affordable and functional. Like the Black & Decker, it only brews one cup at a time. But its simple design is distinct. Despite its minimal appearance it has a variety of features.
The coffee maker can brew an 8-ounce cup in less than 90 seconds and a 14-ounce cup in less than 2 1/2 minutes. It only brews coffee grounds, so there's no need to purchase brand-specific coffee packs or pods (this limitation may be a drawback for some specialty coffee fans). For this durable stainless steel model you'll pay just over $10 more than you would for Black & Decker's plastic model.
Good fit for: Those who want coffee fast, without a fuss
As you compare coffee makers, use our Coffee Maker Buying Guide to help you sort out which features are most important to you.
Courtney Jespersen is a staff writer covering personal finance for NerdWallet. Follow her on Twitter @CourtneyNerd and on Google+.
---
Image from Black & Decker.