It's unnerving to watch as your money fails to purchase as much food or gas as it did just last month. Unfortunately, rising inflation means many Canadian budgets are feeling the squeeze.
The rate of consumer inflation rose to 8.1% in June 2022, according to the latest report from Statistics Canada.
It's little wonder that 45% of Canadian adults say they are very concerned about inflation, according to a March 2022 NerdWallet survey conducted online by The Harris Poll among 1,018 Canadians. Another 45% are somewhat concerned.
And this concern may be spurring action. Eighty-three percent of Canadians say their spending habits have changed in response to inflation, according to NerdWallet's survey, with 33% adopting more conservative spending habits.
Looking for ways to stretch your dollar? Here are some tips that can help you manage the rising costs of essentials.
1. Plan meals and watch for sales
Canadians paid 9.4% more for food purchased from stores in June 2022 compared to June 2021, according to Statistics Canada.
One of the best ways to save on groceries is to plan ahead. Many of us have a habit of going to the grocery store not really knowing what we want or need. And our bags fill up with impulse buys as a result. This type of shopping leads to wasted food and money.
Instead, try to decide on the week's menu before you leave the house, and go to the grocery store with a list that you stick to.
Planning ahead also means you can be more mindful of money-saving promotions at your favorite stores. Forty-seven percent of Canadians say they are paying more attention to sales and discounts in response to rising inflation, according to NerdWallet's survey.
Check out weekly specials (often available online or via grocery flyer apps) to see what's on sale in your area, and plan your menu around these ingredients. Be on the lookout for grocery stores that offer price matching programs as well.
2. Increase energy efficiency
While a number of factors contribute to shelter costs in Canada, natural gas (up 26% in June 2022) and fuel oil (up 73% in June 2022) have driven significant increases in this category over the last 12 months.
Now, most of Canada gets frigidly cold during the winter months and some parts can be stiflingly hot in the summer. So, how do you keep costs under control without freezing or roasting?
If your budget allows it, consider updating your HVAC system. Older systems are often quite inefficient, leading to higher costs. You'll also want to ensure that your home is properly insulated, so that precious hot or cool air stays in your house where you can enjoy it. Look for green home grants that can make these and other efficiency-boosting upgrades more affordable.
Consider setting your thermostat slightly higher in the summer and lower in the winter — just a few degrees can make a difference in how much fuel you consume. Upgrading to a smart thermostat may allow you to conserve even more, by customizing temperature settings for different rooms of your house.
Other easy ways to cut down on heating and cooling costs include strategic use of ceiling fans, turning off unnecessary lights, and using curtains or blinds to regulate the amount of sunlight entering your home.
3. Share rides and time gas fill-ups wisely
Gas prices have increase dramatically in the last 12 months, with a year-over-year increase of 54.6% in June, according to Statistics Canada.
To save on transportation costs, consider carpooling or taking public transit.
If you drive, do so calmly. Aggressive driving (frequent accelerating and sharp braking) leads to faster fuel consumption, so be mindful of your driving habits and give yourself plenty of time to get where you're going.
Likewise, turn your car off when parked or stopped for extended periods of time. An idling car gets zero kilometers per litre, which is truly terrible gas mileage.
Finally, time your visits to the pump wisely. Gas prices often increase on Thursday nights before the weekend, so try to fill up at the beginning of the week.
METHODOLOGY
This survey was conducted online by The Harris Poll on behalf of NerdWallet from March 22-25, 2022 among 1,018 Canadian adults ages 18 and older. The sampling precision of Harris online polls is measured by using a Bayesian credible interval.  For this study, the sample data is accurate to within + 2.8 percentage points using a 95% confidence level. For complete survey methodology, including weighting variables and subgroup sample sizes, please contact Marcelo Vilela at [email protected].
DIVE EVEN DEEPER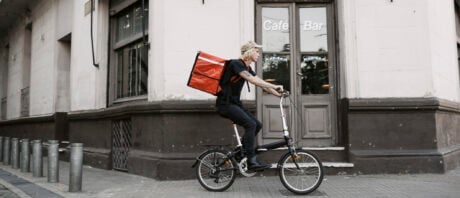 Side hustles are non-traditional jobs held in addition to full-time employment. Consider your schedule and start-up costs when deciding if a side-hustle is right for you.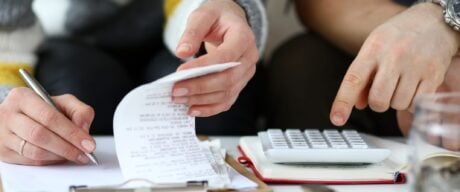 A budget is a plan that helps you manage your money so you can spend and save wisely. Learn how to make a budget — and how to stick to it.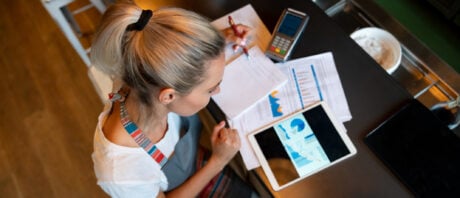 Budgeting, credit score maintenance and saving toward long-term goals are money management skills that can improve your financial confidence.