If you're a recent grad who's job hunting in the Bay Area, no one needs to tell you how pricey it is to live here. To keep the cash flowing while you find your dream job, there are plenty of part-time gigs to choose from.
The median rent for a two-bedroom apartment in San Francisco is $3,051 per month. If you have a roommate, that means you're still paying an average of more than $1,500 every month just for rent. If your bank account looks a little slim these days and you don't have a full-time job lined up, then you're going to need to make some extra cash — and fast.
Ben Nettleton, now a Web editor in Houston, lived in San Francisco for four years. He quit his 9-to-5 sales job after two years in the city and cobbled together a mix of gigs that included window cleaning, conjuring up sales leads, working for a comedy website and giving tours by Segway. He says the most important thing you can do if you're looking for jobs in San Francisco is hustle.
"Everyone in the Bay Area is the best in their respective field," he says. And that means from the top down. "The competition is fierce, and if you wait around hoping, you will absolutely get squished."
Luckily, the area also offers ample opportunity for a hardworking millennial like yourself to put some money in your pocket. Here are a few ways you can do it.
Learn more in our Recent Grad's Guide to San Francisco.
If you're a jack of all trades …
Take odd jobs. You can run errands, clean houses, be a handyman, assemble furniture, help people move, wait in line, deliver groceries, paint interiors or do other short-term gigs. Use sites like TaskRabbit to sign up for this kind of work in the Bay Area.
If you can blend into the scenery …
You can get paid to be an extra in Bay Area films. You won't have lines of dialogue, but you'll get paid to sit or stand behind main film or TV actors. These gigs typically offer minimum wage or flat rates for the day. You can join a casting agency, or just check the TV/film section of Craigslist, Backstage and Casting Networks San Francisco.
If you're a natural caregiver …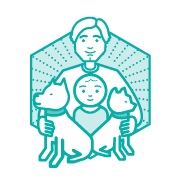 Consider baby-sitting or pet-sitting. You can get lined up with more long- or short-term gigs with either. For baby-sitting, use sites such as Care and SitterCity. For pet-sitting furry companions, check out DogVacay or Rover.
Will Cambra, a 25-year-old Bay Area resident, decided to do Rover while working as a veterinary nurse. He says it's "incredibly easy, and incredibly rewarding."
"You can take clients at your own discretion," he says. "If you want to take care of animals for an entire summer, do it! If you want to take a weekend off, take it! You are your own boss. You make the rules."
If you have a niche talent …
Do freelance projects on the side. Check out sites such as Guru, FlexJobs, PeoplePerHour and Elance for listings.
Freelancing can help you build a portfolio of work by completing all kinds of projects. This works especially well for writers, marketers, Web developers, graphic designers, accountants, musicians, tutors and social media experts. Best of all, you'll be gaining resume-building experience and making an income while you hunt for full-time work.
Project-based gigs are found across all industries, but are especially prominent with startups, according to Lauren Holliday, founder of Freelanship, a website that connects students and recent graduates with paid, project-based internships.
"Big companies tend to be more set in their ways, so I find startups are the best. They're open to trying new things, and they're more open to let you use your own ideas as well," Holliday says.
If you have a car …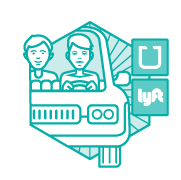 Become your own taxi service and make your own hours through Uber, Lyft and Sidecar. According to a NerdWallet study of data from SherpaShare, the average ride can earn a driver in San Francisco:
$19.84 for Uber
$11.92 for Lyft
$12.63 for Sidecar
If you don't want to drive, you can also rent out your car using peer-to-peer sharing sites such as Getaround and RelayRides. If you're wary about letting someone else drive your car, the companies offer protection options.
If you're opinionated …
Participate with a focus group. You can work in person at nearby Bay Area companies or online. Check out websites like Fieldwork.
If you have a lot of stuff or space …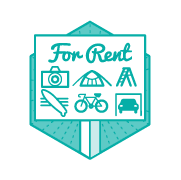 You can rent out most anything you have. You'll usually be charged only a commission fee or percentage per transaction by host sites.
The takeaway
Looking for work may be your full-time job right now, but that doesn't mean your bank account has to suffer. Work around your job searching and interviewing schedule to get the cash that can help you make ends meet.
Anna Helhoski is a staff writer covering personal finance for NerdWallet. Follow her on Twitter @AnnaHelhoski.
---
Image via iStock.