More than 4 in 5 Canadians (82%) plan to purchase gifts for friends and loved ones this holiday season, according to NerdWallet's 2022 Canadian Holiday Shopping Report. Nearly 3 in 5 2022 holiday shoppers (59%) will use a credit card to pay for their holiday gifts this year. Almost a third (32%) will only use a credit card.
But some worry that new credit card processing fees will dampen the gift-giving spirit.
Canadians are exasperated by the prospect of compounded costs on the horizon, while businesses remain undecided about if or when they'll implement the fee.
With inflation the highest it's been in decades, and the holidays drawing near, one thing that everyone can agree on is that the timing of this new fee is less than ideal.
Where the new fee is coming from
Credit card processing fees cover the costs of using credit card networks — and they've traditionally been paid by the merchants that accept these cards.
As the result of a class action settlement, Canadian business owners can choose to make customers cover processing fees by adding a surcharge of up to 2.4% every time they swipe a Visa or Mastercard.
Businesses that elect to charge the fee must disclose this information at the point of sale and on customer receipts.
Consumers express worry and indignation
Following the October 6 announcement that credit card processing fees could now be charged to consumers, Reddit threads burgeoned with complaints.
Russell Jenkins, a 27-year-old mechanical engineer from Mississauga, is among those who object to the fee. "I will not spend money at retailers that charge an extra fee for using a credit card," Jenkins said in an email. "I do not want to support those businesses."
Jenkins' sentiments are shared by some other Canadians who vow to pay with cash and paper cheques at businesses with processing fees.
But according to Ryan Mallough, vice president of legislative affairs for Ontario with the Canadian Federation of Independent Business, anger at merchants is misplaced. He points out that Canadian credit card processing fees are among the highest in the world, creating a significant financial burden for businesses.
"It's not the business owner or the business that we should be focused on," says Mallough. "It is the credit card companies. It is the banks. That is where the ire should be directed and where the work needs to be done now to start reducing those fees."
Financially vulnerable Canadians stand to lose most
Misplaced frustration or not, consumers that encounter this fee have a decision to make: pay, or walk away. A decision that will be especially challenging for those who count on credit cards to cover purchases they can't afford outright.
Folks struggling to make ends meet may rely on their credit card to bridge the gap between paycheques, or to give themselves time to pay off a larger purchase. There are also those trying to build their credit history or improve their credit score who need to demonstrate responsible credit card use.
And customers aren't the only group with a decision to make. Business owners now face the challenging dilemma of choosing whether to charge for credit card transactions — at a time when sales tend to matter most.
Businesses are wary of losing customers
Passing processing fees on to shoppers isn't mandatory or automatic. It's at the business owner's discretion whether to charge for credit card transactions. And many businesses have yet to determine a course of action.
Only 19% of small businesses plan to charge customers a credit card processing fee, according to a September 2022 survey of 3,914 Canadian businesses conducted by the CFIB. More than one-third (40%) of small firms said they are not sure yet if they will surcharge, while 15% said they don't intend to do it.
"A lot of businesses are reliant on a strong finish to the year," says Mallough. "The prospect of putting an additional fee, especially if you're a retailer, or in hospitality, where you're quite reliant on the end of the year being big on the sales side — it's a little bit daunting to do it."
"We gauged our membership, and there are a lot of unknowns," says Tony Elenis, president and CEO at Ontario Restaurant Hotel and Motel Association, which represents over 11,000 establishments across the province. "No one has come up to state that they're going to implement it."
It's a complicated decision with numerous factors at play. One of the weightier considerations for business owners is how passing on the fee will impact customer retention.
"Are you going to upset customers? Or lose a customer?" asks Elenis. "There's a lot of sensitivity and uncertainty around it."
Some Canadian business owners may opt to wait out the holiday season before introducing their customers to a potential fee. Other businesses may pull the trigger immediately.
Ultimately, business owners need to weigh customer retention against their bottom line. And we can't forget — it's been a challenging few years for many Canadian merchants. Some may view the passing along of processing fees as a way of offsetting debt sustained over the course of the pandemic. But if this comes at the cost of losing customers, it may not be worth it.
Canadian holiday payment preferences likely to shift
If business owners start charging Canadians for credit card transactions, payment habits are liable to shift — during the holidays and beyond.
"With a system such as this in place, it's impossible for many Canadians to come out ahead during gift buying this holiday season," says Jenkins of the new credit card surcharge in an email. "The consequences will not be seen until mid-January when all those bills come due."
Debit cards, cheques and cash will likely become the preferred method of payment for shoppers who have the funds to do so. These methods of payment are less expensive for businesses to accept, and so won't incur any processing fees.
If you typically rely on your credit card for things you can't purchase outright, do your best to stay flexible and adaptive — especially in the approaching holiday rush. You can always take your business elsewhere, and comparison shopping may help you find lower prices in addition to avoiding processing fees.
Or explore your "buy now, pay later" options: an alternative payment method offered by an increasing number of Canadian businesses. With BNPL, you're basically taking out a short-term installment loan at no interest. So long as you keep up with your payments, it could be a viable alternative to using a credit card.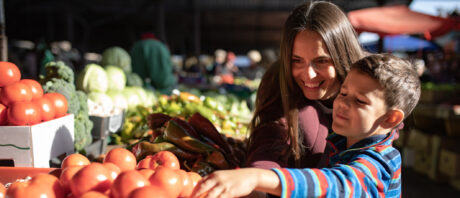 Secured credit cards can help Canadians build their credit — but only when used strategically. To establish a good credit history and improve your credit score using a secured credit card, you'll need to choose the right card, have a solid understanding of the security deposit rules, and pay your bill like clockwork. In most […]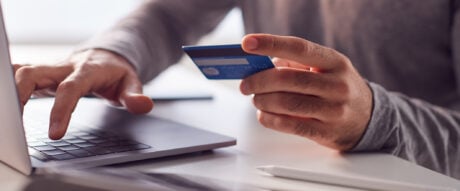 The best no-fee credit cards in Canada offer impressive benefits without the burden of an annual fee.