Money News: 3 Companies Commit Major Consumer Credit Blunders
Money News & Moves: How to protect your credit in light of recent events. Plus, a small positive turn in consumer prices.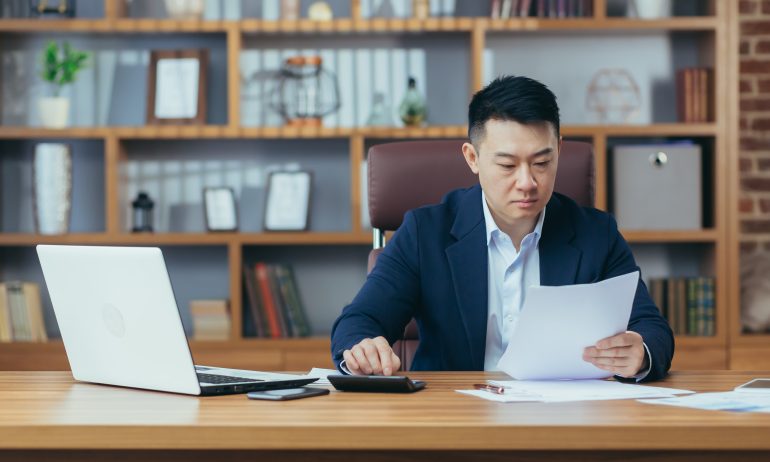 Many or all of the products featured here are from our partners who compensate us. This influences which products we write about and where and how the product appears on a page. However, this does not influence our evaluations. Our opinions are our own. Here is a list of our partners and here's how we make money.
The investing information provided on this page is for educational purposes only. NerdWallet, Inc. does not offer advisory or brokerage services, nor does it recommend or advise investors to buy or sell particular stocks, securities or other investments.
Three major consumer companies have been involved in separate credit reporting issues recently. Meanwhile, two popular trading platforms have suffered financial setbacks. But there is also good news, as the government reported a fractional slowing of inflation.
So, it's not all doom and gloom here at the cluttered sit/stand NerdWallet news desk. Maybe most, but not all.
Here are the Money News & Moves for the week ending Aug. 12, 2022.
Hyundai and Equifax credit reporting incidents
You probably put in a lot of effort to protect and build your credit score. That makes it all the more annoying when big-time companies that should know better find a way to screw things up.
Recently, the credit arm of automotive manufacturer Hyundai and credit bureau Equifax were called out for separate incidents regarding major credit reporting problems.
The Consumer Financial Protection Bureau fined Hyundai $19 million late last month for "repeatedly providing inaccurate information to nationwide credit reporting companies." From 2016 to 2020, Hyundai reported inaccurate and negative credit information for 2.2 million accounts — including wrongly reporting that customers were late with payments on loans and leases.
"Hyundai illegally tarnished credit reports for millions of borrowers," CFPB Director Rohit Chopra said in a news release.
And then Equifax, a company specializing in credit reporting, admitted in early August that a "coding issue" triggered the incorrect calculation of scores for about three weeks beginning in mid-March. For some 300,000 people, the incorrect calculation shifted their scores by 25 points or more.
No fines have been levied regarding this incident, which was self-reported by Equifax.
In both cases, the incorrect information may have cost some consumers the opportunity to open new credit accounts, or they may have gotten less-favorable terms such as higher interest rates.
Nerd out on investing news
A NerdWallet account is the smartest way to see the latest financial news and what it means for your wallet.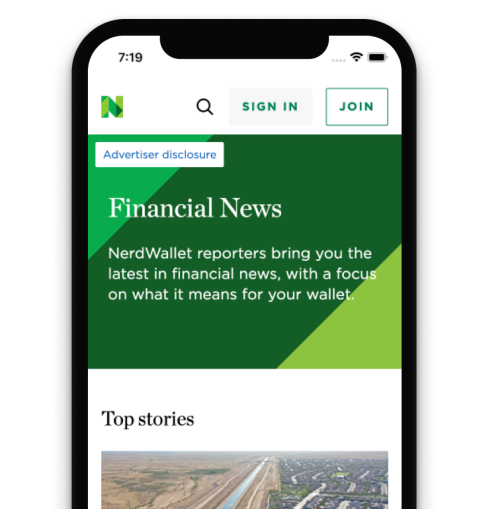 U.S. Bank taps credit reports and opens unauthorized accounts
In late July, the CFPB also fined U.S. Bank because employees illegally accessed customer credit reports and opened unauthorized accounts — which they did in response to pressure to meet sales goals.
"For over a decade, U.S. Bank knew its employees were taking advantage of its customers by misappropriating consumer data to create fictitious accounts," CFPB's Chopra said.
For "over a decade." Just let that sink in for a moment.
The bank opened unwanted deposit accounts — as well as credit cards and lines of credit. That could have negatively affected customer credit profiles by lowering their overall age of accounts or by making clients appear to be overextended or "credit-seeking."
The CFPB mandated that U.S. Bank refund all unlawfully charged fees and costs to affected customers and pay a $37.5 million fine. The period noted in the consent order is 2010 through 2020.
How to protect your credit
Review past denial-of-credit notices. Look for dates that match any of the above instances.

Check the interest rates and terms for any loans you took out during the affected periods. If you feel you got less-favorable terms, you could ask your lender to reassess your application or loan terms.
Robinhood and Coinbase: One year later
Coinbase, the cryptocurrency exchange, promises access to the "future of money," and Robinhood, a commission-free brokerage, says that "investing doesn't have to be that hard." Both were high-flying successes in 2021. Now they're running against the wind.
This week, Coinbase reported a net loss of $1 billion in the second quarter as a decline in revenue continued crypto's winter freeze of the profit pipes. It laid off 18% of its staff in June.
Robinhood reported a Q2 loss of $295 million, with net revenue improving by 6%. Still, it canned almost one-quarter of its staff a week ago. That was the second round of cutbacks this year.
And to make things more interesting, both companies are under increasing regulatory scrutiny.
Current customers may be concerned about the two platforms and the safety of their assets. Of course, investments aren't guaranteed from loss and not all deposits are insured. Review your provider's terms of service to know where you stand.
Nobody's ringing an alarm bell on these companies — and either could be targeted for an acquisition, which would help shore up their finances.
The latest report on inflation
Inflation may be stalling at its highest point — hopefully, poised for a sustained turn lower. In general, costs rose 8.5% for the 12 months ending July — down from 9.1% in June, according to Wednesday's Consumer Price Index report. Of course, that's still only a fraction off a 40-year high, but a welcome turn in the right direction.
Most of the relief comes from lower fuel prices in July; however, food prices continued to increase.
The Federal Reserve will likely keep raising short-term interest rates, but perhaps at a slightly slower pace. The Fed doesn't meet again until late September, so those government-directed interest rates aren't going anywhere for at least a few weeks.