Many or all of the products featured here are from our partners who compensate us. This may influence which products we write about and where and how the product appears on a page. However, this does not influence our evaluations. Our opinions are our own. Here is a list of our partners and here's how we make money.
Thousands of people search the internet daily for ways to make an easy buck. Unfortunately, what they find is typically far from easy, such as taking online surveys, often for less than $2 per hour.
But there are some legitimate, low-effort ways to earn and save money. They take longer to pay off than a winning lottery ticket, but they're far more of a sure thing.
1. Sign up for a cash-back credit card
If you have decent credit, you could earn money or other rewards every time you spend. Just open a cash-back card, charge your regular expenses on it and pay off the balance each cycle.
Ka-ching: $300-$400 per year, assuming you spend $2,000 each month, earn 1% cash back and don't pay an annual fee.
2. Open a high-yield savings account
Stashing your emergency fund in a traditional savings account might seem safe, but when it comes to earning interest, you could probably do better. Open a high-yield savings account — look for one with a 1.20% annual percentage yield or higher — and your fund will grow with no additional effort on your part.
Ka-ching: $60 per year, assuming you make a $5,000 initial deposit and earn 1.20% APY.
3. Open an interest-bearing checking account
Most traditional checking accounts don't earn interest. Considering that this is likely where your paycheck goes, an interest-bearing checking account could earn you an extra meal or two out each year. The only thing you have to do is open it and move over your direct deposit and automatic bill payments. Once you've invested that initial time, the payoff is automatic.
Ka-ching: $25 per year, assuming you maintain an average daily balance of $2,500 and earn 1.0% APY.
Want a free budget worksheet?
Use the Nerds' 50/30/20 budget worksheet to see how your budget stacks up, and spot opportunities to save money.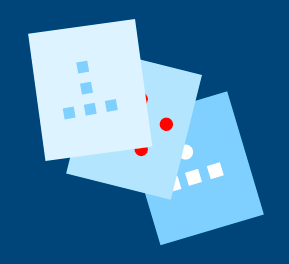 4. Renegotiate your recurring bills
You probably pay your phone, cable and internet bills each month without a second thought, but if you've noticed them creeping higher, it might be time to ask for a lower rate. Many of these companies run new customer promotions throughout the year, and calling at the right time could get you that same discount even as an existing customer. Further, providers often are willing to negotiate if they find out you're considering switching companies; competition is fierce.
Ka-ching: The payback varies. BillShark, a bill negotiation company that takes a portion of the amount it saves you, says users can save approximately $720 each year. (BillShark is a NerdWallet partner.) You could also save on fees by negotiating your own bills. Even if you trim only $20 from your monthly expenses, that's $240 each year.