Posted three- and five-year fixed mortgage rates are higher than they've been since 2010, while variable rates have ballooned by 4.25% in under a year. If you're nearing your mortgage renewal date, you could be facing a nightmare scenario. 
In a vacuum, elevated rates would be enough to stretch homeowners' finances. But with decades-high inflation eroding incomes, affording what could be substantially higher mortgage payments becomes even dicier.
"Anxiety levels are definitely much higher this year, compared to other years," Chris Kolinski, a Saskatoon-based iSask Mortgage broker, said in an email.
But anxiety is not despair. Anxiety generally means there are options — and there are several to consider if you're approaching a challenging renewal and need help affording your next mortgage term.
Be a shrewd negotiator
"I have seen some of the banks offer almost 2% over the average five-year fixed mortgage rates right now,'" Kolinski said. "Banks are counting on homeowners panicking with rising rates and pressuring them to 'lock in now before rates rise even further!'"
Assume your current lender's initial renewal offer isn't their best — and reject it. You're under no obligation to accept it, or renew with them at all. Ask for a better rate and see what happens. Your lender may be willing to negotiate rather than watch you take your mortgage, and the next few years of interest payments, elsewhere.
Your lender does, however, have a considerable advantage this year: If you decide to renew with another lender, you'll have to requalify. That means passing a mortgage stress test based on today's elevated rates. Depending on your renewal rate offer, that could put your minimum qualifying rate between 6.5% and 7.5% — or even higher.
But don't let that discourage you from asking your lender to lower their renewal rate and taking a look at what the competition's offering.
Find relief through refinancing
If you've made it to the end of your mortgage term, it's safe to assume you're a responsible borrower with several years' worth of equity built up in your home. If true, you should be in a position to refinance your mortgage. Refinancing may provide two paths to a more manageable mortgage term.
Reamortize
If you've ever played around with a mortgage payment calculator, you'll know that longer amortization periods lead to smaller monthly payments. Extending the overall length of your mortgage is an option when refinancing.
"If you've got 15 to 20 years left [on your mortgage], maybe you want to consider re-amortizing and bringing your mortgage back to 25 years or 30 years in order to have more manageable payments," says Chris Allard, a mortgage broker with Smart Debt Mortgages in Ottawa.
"We don't want to take longer to pay down our mortgage, but first and foremost, we have to be certain we are comfortable with our current monthly cash flow," Allard says.
If you've been making accelerated weekly or bi-weekly payments on your mortgage, Kolinski said re-amortizing might be as simple as increasing your amortization back to what it would have been if those extra payments hadn't been made. This strategy is more common when switching to a new lender.
Tap into your equity
Another option when refinancing is to turn some of your home equity into cash via a home equity loan or line of credit. The funds can then be used to pay off other debts or set aside (maybe in a GIC or high-interest savings account) as an emergency fund.
"By paying off credit cards, lines of credit or car loans, either we're saving on interest or we're saving on cash flow," Allard says.
As with re-amortizing, borrowing equity will increase the overall size of your mortgage, but the financial peace of mind it brings could be invaluable.
Remember that the refinancing process is more involved than renewing. You may need to pay legal fees and get your home appraised, so make sure your finances are prepared for a modest hit.
Beware of private lending
If your financial situation has deteriorated, or you've fallen behind on your mortgage payments, mainstream lenders may not offer a renewal. In these rare cases, private lenders and the short-term financing they offer can seem like a beacon in the dark.
But borrowing from a private lender can cast a long shadow over your finances.
"I would try to avoid going with a private lender on renewal if you can," Kolinski said. "Rates with private lenders are well over 10% right now, so this can be extremely costly."
Private lenders may not offer much flexibility, either. If you aren't able to pay off your private loan on time, you'll have to renew and incur what can be high renewal fees — a risky option if your credit situation is already shaky. Private lenders may also be quicker to foreclose on your home than mainstream lenders, too.
If a private lender is your only renewal option, align yourself with a reputable company recommended by an experienced mortgage broker. There are a lot of private lenders in Canada, and you don't want to hand your financial future over to someone who's only in it for the fees.
A teachable moment for home buyers
Renewal anxiety will hopefully be a temporary state of mind for Canadian homeowners. But there are some lasting lessons all buyers — current and future — can glean from this period of rate-shock.
There is no crystal ball. "We cannot predict rates," Kolinski said. "When getting a mortgage you need to look at everything — not just the rate — to make sure you are getting into the best product for your needs."
Reassess your budget — often. "If you consistently review your budget, I think you'll probably find a way to respect it. If you don't know what your budget is, it's easy to fall out of line with your lifestyle choices and expenses," Allard says.
Variable rates are not the devil. "There are pros and cons to both fixed and variable rates, and they should be discussed in depth with your mortgage professional," Kolinski said. "In fact, I am 99% certain I will be taking a variable rate when I buy a new house this summer."
DIVE EVEN DEEPER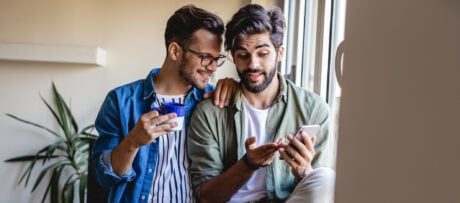 If your mortgage renews in the coming months, it's going to sting. Prepare by shopping around and understanding your options.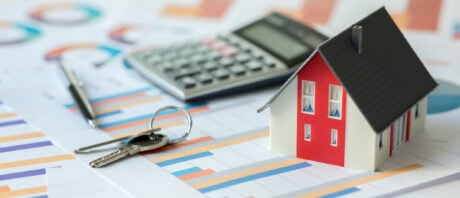 Compare customized mortgage rates from Canada's best lenders and brokers for free. Find and easily apply for the lowest mortgage rate for your needs.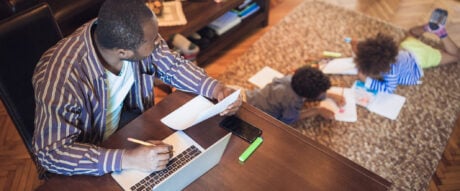 Refinancing a mortgage means breaking and renegotiating your mortgage contract. Refinancing can lead to lower costs and increased cash flow.