Latest Infographic: Avoiding Baggage Fees and Saving Money on Travel
You can trust that we maintain strict
editorial integrity
in our writing and assessments; however, we receive compensation when you click on links to products from our partners and get approved. Here's
how we make money
.
Aw nerds! Looks like this page may be out of date. Head over to our Travel Credit Cards page for updated info.
Baggage fees are one of the many nuisances of modern day travel. But as it turns out, they're avoidable if you use the right credit card.
We've put together an infographic with information on how you can use your credit card to avoid the $25+ charges levied on checked bags, along with some information on which credit cards can help you gain that most of elusive of airline perks – Elite status.
With Elite status, not only do you avoid paying to put your bags in the cargo hold, but you can also enjoy things like discounted or free upgrades, 50% mileage bonuses on future flights, and free food, drinks, and wifi in luxury airline lounges.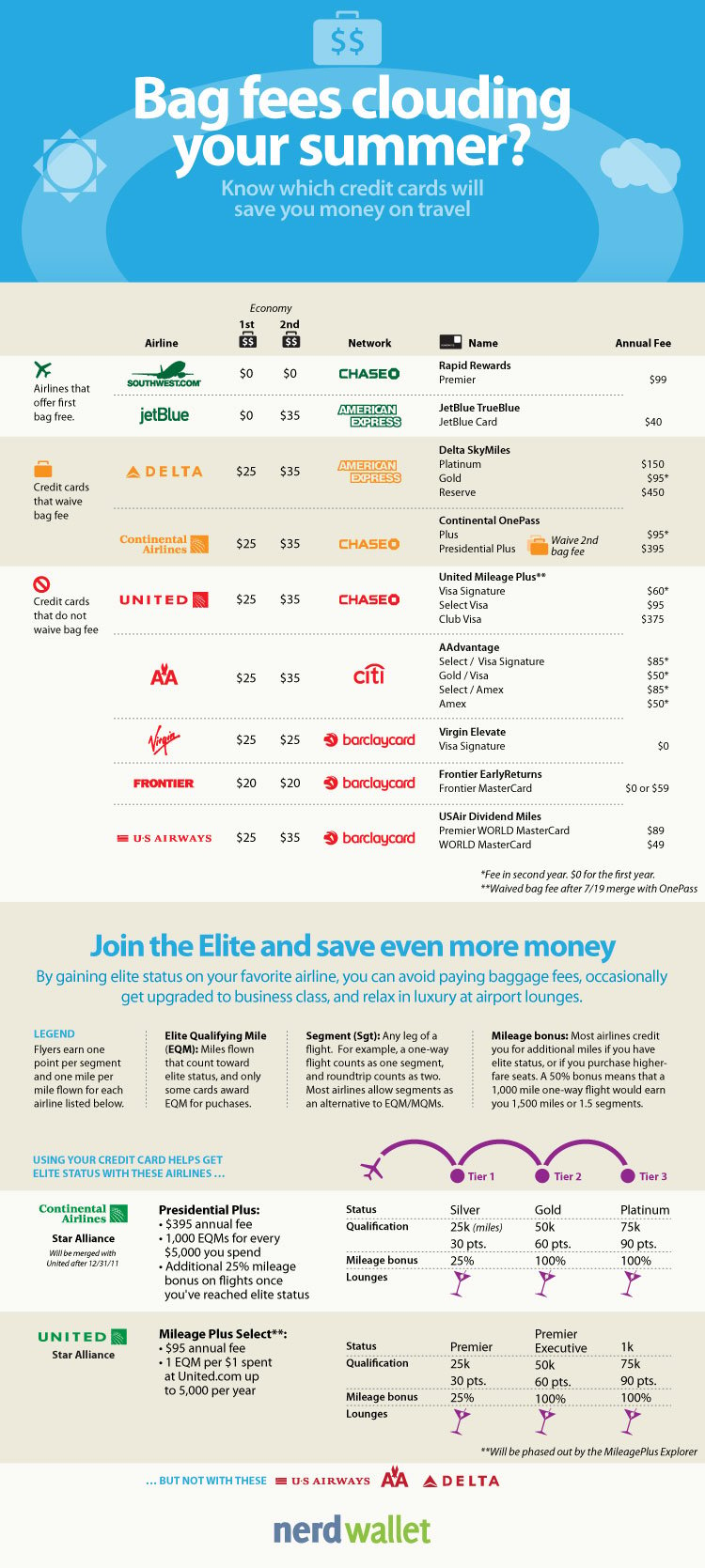 Shop & Compare Credit Cards: