Does a Car Loan Help My Credit Score?
Applying for an auto loan could temporarily ding your score, but paying on time, every time will more than offset that.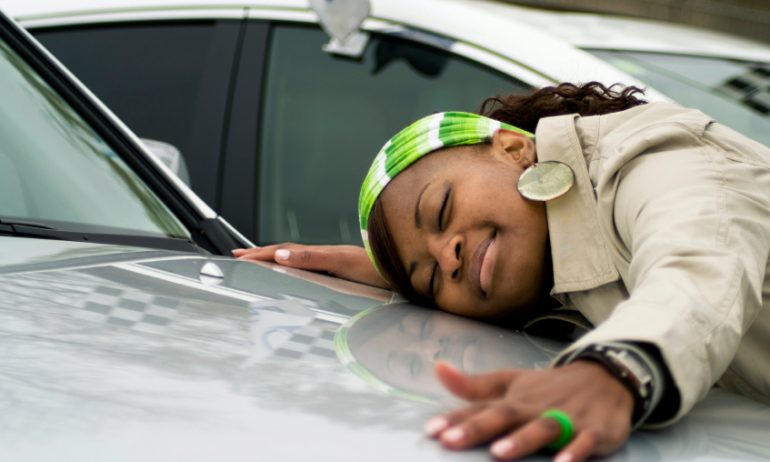 Many or all of the products featured here are from our partners who compensate us. This may influence which products we write about and where and how the product appears on a page. However, this does not influence our evaluations. Our opinions are our own. Here is a list of our partners and here's how we make money.
As you roll out of the car dealer's parking lot in your brand new ride, you're probably not thinking much about the auto loan you just signed or how it might affect your credit.
But if you're not careful, a few small mistakes may make it difficult for you to secure other lines of credit.
Getting a new car loan has two predictable effects on your credit:
If you pay as agreed, the credit score points you temporarily lose when you applied should be more than offset by the ones you gain from a history of on-time payments.
Your auto loan will likely affect your credit report and your credit score.
When you , you may feel overwhelmed by the data. To see your car financing, turn to the page on reports provided by each of the — Experian, Equifax and TransUnion — that lists your car loan account and look at these two categories:
If you make all of your auto loan payments on time and your credit reports show that over time, great. But if an error pops up — for instance, an on-time payment is posted as late — consider .
Remember, you can get free copies of your credit reports every 12 months to make sure all your accounts are being reported correctly. You can check more often than that with NerdWallet's , which updates weekly.
Your application for auto financing will show up in one more place: credit inquiries. Inquiries made when you apply for credit can cost you points on your credit score. But if you group applications for car financing close together, they should count as just one.
While you're shopping for the , you may allow multiple lenders to run credit checks and end up with several hard inquiries listed on your credit report. That's OK.
Generally speaking, if you're shopping for an auto loan within a 30-day period, all those hard inquiries that are listed on your credit report will only count as one when your is calculated. The has a 14-day rolling window for shopping. Play it safe and keep your search brief so that your credit score doesn't take an unnecessary hit.