How I Ditched Debt: Debt Discipline
Many or all of the products featured here are from our partners who compensate us. This influences which products we write about and where and how the product appears on a page. However, this does not influence our evaluations. Our opinions are our own. Here is a list of our partners and here's how we make money.
In this series, NerdWallet interviews people who have triumphed over debt using a combination of commitment, budgeting and smart financial choices. Their stories may even inspire you to pay off your debt.
The Brandow family paid off $109,000 in debt in 50 months.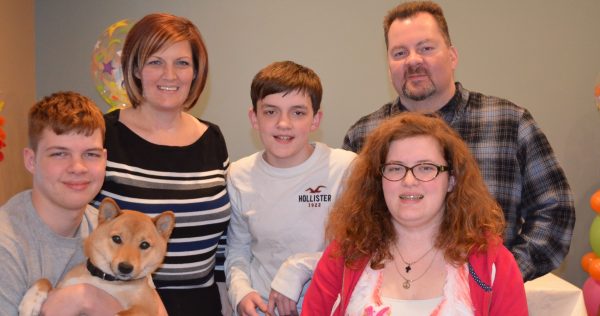 Brian Brandow had his debt epiphany in 2010, when the father of three had to tell his family there'd be no vacation that year. Brandow's usual strategy of putting it on a credit card wasn't going to work: He and his wife had maxed theirs out, and issuers turned down his requests for higher credit limits.
The Brandows got serious about paying off their credit cards. First, Brian researched budgeting and debt repayment. Then the family set a budget and sliced expenses. Finally, he and his wife turbocharged their efforts by choosing a debt management plan, and his wife found a part-time job to boost their family income.
Brian tracked their journey on his blog, Debt Discipline, to keep himself accountable to his family's goal and stay focused on personal finance.
What was your total debt when you started your repayment journey?
In the summer of 2010, we had $109,000 of consumer debt.
What is your total debt today?
We became debt-free in September of 2014, after 50 months of repayment and an average of $2,100 a month debt repayment. (Editor's note: The Brandows also applied work bonuses and income tax refunds to their debt, speeding up repayment.)
How did you end up in debt?
We never had a plan for our money. For years, we used credit cards to cover the unexpected.
When we wanted to go on vacation, out to dinner, etc. we relied on our credit. We thought we were doing OK because we were managing minimum payments.
What steps did you take to reduce your debt? What resources or services did you use?
I read many blogs and Dave Ramsey's book "The Total Money Makeover." With this new information we created a budget and cut expenses. We found we were overspending on luxury items like eating out, satellite radio and vacations. We cut back on these items to free up cash to help pay down our debt.
How has your life changed for the better since you got out of debt?
We are now in control. We have far less stress than when we were in debt. We speak regularly about money as a family. … I also volunteer my time with my local school district and in my community speaking about and promoting financial literacy.
What is your single biggest tip for someone looking to get out of debt?
You'll need to have a clear reason to want to get out of debt, because it's going to be hard. It will take sacrifice. You must be mentally prepared. Having a "why" will help keep you motivated.
For me, I didn't want to disappoint my family. I wanted to provide better for them. I wanted my three children to have the best head start for their financial lives. Thinking about those things kept me motivated.
How to tackle your own debt
Your path to paying off debt might be different from the Brandows' in some respects, but the basic process will be the same:
Figure out where you stand. If you don't know how much you owe, look it up. Which debts are the highest priority?

Create a budget. List the necessities. Spending on everything else can be cut to pay down debts.

Pick a path. You might choose a do-it-yourself approach, such as a debt avalanche or snowball or a debt consolidation loan. Or you might get help with debt relief and use a debt management plan, like the Brandows did, to get a lower interest rate on credit card debt.

Track your progress. Keep yourself disciplined and celebrate the milestones on your path to a debt-free life.