How to Get More Financial Aid
Get more financial aid by looking for scholarships and appealing your award.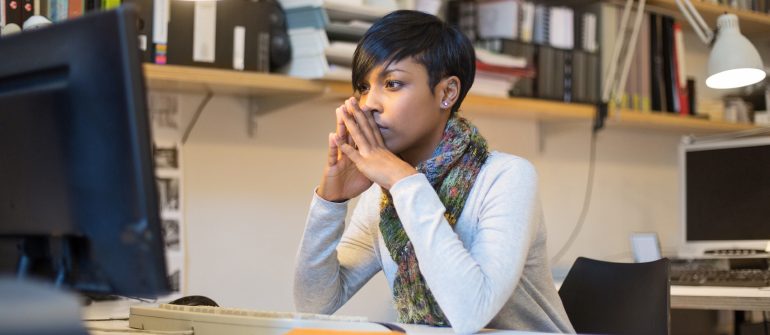 Many or all of the products featured here are from our partners who compensate us. This influences which products we write about and where and how the product appears on a page. However, this does not influence our evaluations. Our opinions are our own. Here is a list of our partners and here's how we make money.
More on navigating student aid:
If the financial aid award letter you received with your college acceptance doesn't match your financial situation now, here's what you can do to get more money.
Get pre-qualified in just 3 minutes with Credible
Check multiple student loan lenders to get accurate, pre-qualified rates with no impact to your credit score.
Look for mistakes and correct them
Review FAFSA and CSS Profile. You may have made a mistake on either the Free Application for Federal Student Aid, known as the FAFSA, or the College Board's CSS profile. Both are used by colleges to determine how much you and your family can contribute to college costs.
Consult a counselor. Ask a college counselor to look over your forms to make sure you didn't misinterpret any questions.
Make corrections. You can make corrections to the FAFSA online, but be sure to contact your school's financial aid office to confirm updates to both the FAFSA and the CSS Profile.
Learn how to appeal your award
If you have your heart set on a school that didn't give you enough aid, you can appeal the award. But enter the process with realistic expectations: A strong appeal could get you an extra few thousand dollars, but a $20,000 gap will be harder to bridge.
Your appeal is most likely to be successful if:
There was an error on your aid application.

Your family's circumstances have changed since you first applied. For example, your parent may have lost a job, gotten divorced or given birth.

You have a competing offer from another school that you can ask your dream school to match.
Contact the school's financial aid office to find out how its appeals process works. Typically, you'll email the office with your request, which should include supporting documents proving your claim and a request for a specific additional sum.
If you're already enrolled in school and need funds more immediately, ask about emergency financial aid. Your school's financial aid office will also have guidance on how you can apply. You'll usually need to specify an amount and provide documentation to back up the ask.
State scholarships. Search for state grant and scholarship programs using this tool from the National Association for Student Financial Aid Administrators. The U.S. Department of Education also lists contact information for each state's higher education agency.
Find out how your school applies scholarships. Schools may reduce other types of financial aid if you receive an outside scholarship, a process called award displacement. Ask your school how outside scholarship funding is applied to your financial aid award. Request that it reduce your student loans, if possible, not state or school grants or scholarships you were previously awarded.
Additional options to pay for college
Maximize federal student loans
Borrow federal before private. Federal loans come with more generous repayment and forgiveness options compared with private loans.
Determine how much to borrow. Whether or not college is worth it will depend on what kind of monthly payments you can expect and your income in your first year after graduation. A good rule of thumb is to borrow no more than 10% of your forecasted monthly take-home pay. Use a student loan repayment calculator to estimate payments.
Ask to pay tuition in installments
Instead of shelling out a lump sum at the start of each semester, paying month by month could help your family fit your college bills into its budget, and perhaps reduce your reliance on student loans.
Your school may have an installment payment program that allows you to pay monthly. Making installment payments is a lesser-known financial aid option for students, though not every school allows it. Talk to your school's financial aid office to find out if it allows monthly payments.
Get pre-qualified in just 3 minutes with Credible
Check multiple student loan lenders to get accurate, pre-qualified rates with no impact to your credit score.
Spot your saving opportunities
See your spending breakdown to show your top spending trends and where you can cut back.