How Real Estate or Timeshares Can Fast-Track Your Hotel Elite Status
Buying a timeshare or hotel membership may come with elite status perks.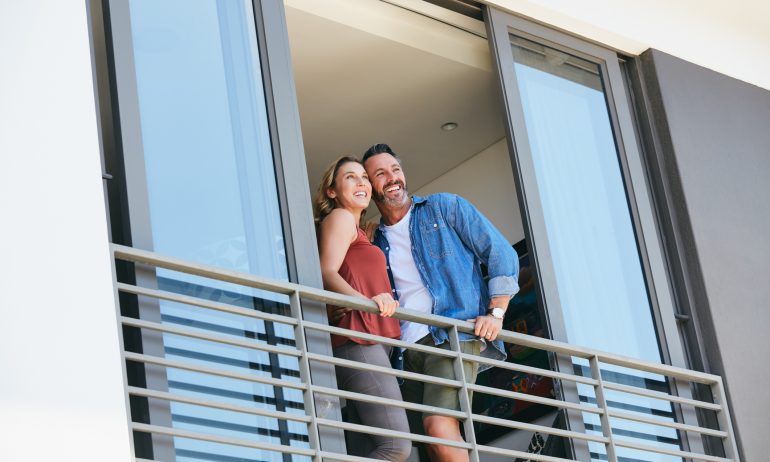 Many or all of the products featured here are from our partners who compensate us. This may influence which products we write about and where and how the product appears on a page. However, this does not influence our evaluations. Our opinions are our own. Here is a list of our partners and here's how we make money.
The path to hotel elite status comes in many forms, from earning it the old-fashioned way through frequent stays to .
Whether or not you qualified last year for hotel elite status, there are . One of those is rather unorthodox: real estate investments or vacation timeshares.
Let's start by saying, you shouldn't invest in real estate or a vacation home just to achieve hotel elite status. That would be an expensive and low-value way to get it. But if you were already considering investing money in hotel-affiliated real estate properties or vacation programs, the offer for hotel elite status could move the needle.
Cardholders can get low-level status with the and all the way up to top-tier status with Hilton through the . There's also , which comes with Hilton Honors Gold status and Marriott Bonvoy Gold status. Terms apply.
You also have the option to apply for a or to achieve hotel status via airline-hotel brand partnerships, like that between or between .
Here are three different types of real estate investments or vacation rental programs where you can fast-track your hotel elite status in tandem with your purchase.
Residential buyers looking to invest in this impressive resort project on Grace Bay, recognized as one of the most beautiful beaches in the world, are awarded with perks.
The is still under construction, and it will be the first Caribbean-based Andaz property. As an incentive for buyers as they await their vacation home, the developer is awarding top-tier Globalist status for buyers who complete their purchase and sales agreements.
Buyers of studio and one-bedroom units receive Globalist status for one year, while those buying condo units with two or more bedrooms will receive two years of status. In addition, buyers get a . Studio buyers enjoy a bonus of 50,000 points, while penthouse units come with 250,000 points.
Since the property is not slated to open until 2023, you can enjoy your in the meantime at other hotel properties.
This popular resort on the Hawaiian island of Maui offers a that allows guests a 30% discount on up to nine rooms or suites during their stay. Other benefits include discounts at the section of the resort, as well as holiday room rate discounts at the hotel.
Members also get Hilton Honors Gold status after paying the one-time membership fee as well as the annual fee. It costs $1,500 to join initially and then a $225 annual dues fee.
If you visit Grand Wailea regularly, membership in this program could yield substantial discounts off of the regular rate, as well as onsite savings on food, beverage and spa purchases. With room rates often approaching $1,000 per night, you can fairly quickly make up your membership cost with your 30% discount if you already frequent the island.
It could also benefit members with other travels if they stay with Hilton due to Honors Gold status. While the initial cost outlay is high, the savings can more than make up for it over many years (especially for families that book multiple rooms year after year) given the low annual cost after the first year. If you don't plan to visit Grand Wailea each year, membership makes less sense.
By joining , members can take advantage of  (depending on their level of membership). This is a vacation ownership program that gives members access to HGV's vacation properties around the world. Eligible locations include Hawaii, Italy, Japan, Mexico, Portugal, Scotland and around the continental United States.
Club members buy into the program at different levels, which award them a certain number of ClubPoints that they can redeem for reservations at HGV properties in various destinations.
Beyond the vacation club and its own membership levels, members are awarded annual Hilton Honors status (as long as they renew their membership) to use in their regular travels to any -participating hotel or resort. Those who join the Elite or Plus categories earn Hilton Honors Gold status, while those who join the Premier level receive Hilton Honors' top-tier Diamond status.
If you're already looking to invest in real estate or a timeshare/vacation ownership, it might make sense to consider something that packages in elite status as part of the offer. While there are many ways to achieve hotel status without spending the night, this is one, albeit expensive, option worth considering for a small subset of travelers looking for additional benefits and who plan to spend already.
All information about the has been collected independently by NerdWallet. The is no longer available through NerdWallet.
You want a travel credit card that prioritizes what's important to you. Here are our picks for the , including those best for: