If you have a Visa Signature credit card, you have access to several special protections and services you wouldn't normally get through your card issuer. But if you don't read the fine print, you could miss out on some key benefits — and caveats. Here are a few of Visa Signature's main features, and some things to remember when using them.
Extended warranty protection
With extended warranty protection, you can add one additional year to the manufacturer's warranty for some big-ticket items purchased with your Visa Signature card, as long as the item already has a three-year warranty or less. The maximum coverage is $10,000 per claim and $50,000 per cardholder.
Vehicles, real estate, computer software and certain other items are excluded from this coverage. You'll have to register your purchase with Visa or save the receipt and the original manufacturer's warranty if you want to take advantage of this protection. File a claim by calling your benefits administrator at 1-800-397-9010 in the U.S., or 303-967-1093 outside the United States.
Things to consider: Keep in mind that Visa will only extend the manufacturer's warranty, not improve it. If the manufacturer offers less-than-impressive terms — for instance, if it just covers defects rather than normal wear and tear — don't expect Visa's coverage to offer anything more. You'll also have to show proof that you tried to get the item repaired through the manufacturer first, and getting the manufacturer to cover repairs can be a tedious process.
In some cases, getting a replacement item may be less of a hassle than waiting for a repair. Another alternative is buying an extended warranty or protection plan from the store where you bought the item, which might offer more coverage than the manufacturer's warranty. But, hey — the Visa Signature coverage is free for cardholders, so if all your manufacturer's repairs are fully covered and shipping is reimbursed right away, it's worth a try.
Travel and emergency assistance
If you need emergency assistance in an unfamiliar city, your benefits administrator will help you get connected with the right people for free, 24/7. The services include medical referrals, legal referrals, emergency transportation assistance, emergency translation services and prescription assistance.
Things to consider: Remember that you have to pay for all the service you request. In the case of emergency translation services, for instance, the benefits administrator will put you in touch with a local interpreter, but you'll have to pay that interpreter for his or her time.
» MORE: NerdWallet's best Visa credit cards
Auto rental collision damage waiver
If you rent a car with your Visa Signature card, you can get additional coverage against physical damage and/or theft of the covered rental vehicle, valid loss-of-use charges and reasonable towing charges. This auto rental collision damage waiver, or CDW, applies to expenses that aren't covered by your own  insurance policy. The best part about this protection is that Visa will reimburse your deductible for your personal auto insurance, as long as you provide the right documents.
To use this benefit, you have to rent a car for less than 15 consecutive days in your home country, or 31 consecutive days internationally (though coverage is excluded in certain countries) and put the charges on your Visa Signature card. You also need to decline the rental car company's collision damage waiver. Vans seating more than eight people, trucks and certain luxury cars aren't covered, and depending on your issuer, you may receive different levels of coverage.
Things to consider: Your personal auto insurance generally extends to a rental car; the Visa Signature coverage comes on top of that. In other words, if something happens to the rental car, you must first submit the claim to your personal auto insurance, and the credit card benefit pays what your personal policy does not. Also, the auto rental CDW covers only the rented vehicle, not liability for damage to other cars or personal injuries. If you don't have much in the way of liability insurance, an auto rental CDW won't help because it doesn't include liability coverage. You could be on the hook for thousands of dollars in damages if you cause an accident.
The same could be true if you don't carry car insurance yourself and buy coverage from the car rental company — typically, car rental companies offer only the state-required minimum insurance, and that won't pay for all your costs if you cause significant damage. Sure, auto rental CDW is a nice free perk, but it's no substitute for quality auto insurance.
» MORE: Rental car insurance: How your credit card covers you
Lost luggage reimbursement
Even the best tracking technology in the world can't stop someone from taking your suitcase by mistake. But if you lose your luggage, Visa will reimburse you up to $250 per covered trip and up to $1,000 per registered cardholder.
This covers items like clothing, but excludes more valuable things such as money, glasses, tickets or anything covered by a separate insurance policy, so if you're traveling, it's best to keep these valuable items with you at all times. Call your benefits administrator to report a claim.
If you have homeowners insurance, renters insurance or other policies that cover lost possessions, you're required to file a claim with your insurer first and submit a copy of that claim to Visa. Visa may then pay the remainder of the claim.
Things to consider: Here's the rub: Making homeowners insurance claims, especially small ones, often cost you thousands more in the long run. When you file a claim, your provider will typically raise your premiums, sometimes by hundreds of dollars. If you make too many claims, your insurer may drop you altogether, and you could have a hard time finding another provider who'll offer you affordable rates.
While renters insurance claims typically don't affect your coverage options, because they're usually not reported to the same national database as homeowners claims, your premiums could still go up. In some cases, cutting your losses may be the least expensive alternative.
Concierge service, roadside dispatch and more
There are plenty more 24/7 services and special protections you should look into if you're a Visa Signature cardholder. Here's a quick roundup of some ones we haven't mentioned yet:
Discounts and free upgrades: You can get extra perks at certain hotels, special access to some sports events and discounted items. For discounted movie tickets, visit fandango.com/visasignature.
Concierge service: If you need help choosing a gift for someone or arranging travel plans, you can call 24/7, and a concierge will help you make arrangements. If you purchase anything, though, you'll have to foot the bill.
Purchase security: You can get reimbursed for up to $10,000 per claim (and $50,000 per cardholder) if something you bought is damaged or stolen within 90 days of purchase. But like the lost luggage benefit, you'll have to file an insurance claim with your insurance provider first and many items, such as medical equipment, vehicles, computer software and more, aren't covered. Go here for more credit cards that offer purchase protection.
Travel accident insurance: You'll be automatically insured up to $1,000,000 if you become disabled or suffer an accidental death as a passenger on certain licensed carriers. Hopefully, you won't need to use this feature – but it's a good idea to let your next of kin know about it just in case. Make sure to designate your beneficiaries, too.
Roadside dispatch: If your car breaks down, you can call 1-800-VISA-TOW and get up to five miles of towing, tire-changing, jump-starting, lockout service, up to five gallons of fuel delivery and winching. You'll have to pay a fee, though, and that fee gets steeper if you need additional towing. If you're a subscriber to a service like AAA already, or if your insurance has a roadside assistance program built in, those could be more affordable options.
---
Credit score simulator
Your new score: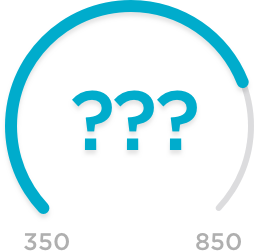 ---
Get the most out of your benefits
Whichever Visa Signature card you choose, you'll get extra security and support on top of all the rewards offered by your issuer. True, those extra services won't solve all your problems — but once you understand the ins-and-outs, that added coverage can give you peace of mind. Whether you're at home or on the road, that's a valuable perk.
More from NerdWallet
Visa credit cards vs. Mastercard: Does it make a difference?
The Visa Infinite credit card platform: What is it?
Nerdwallet's best travel credit cards