Advertiser Disclosure
Ranking the Cheapest Cars to Insure
The Honda CR-V, the Subaru Outback and the Jeep Cherokee came out on top in our analysis.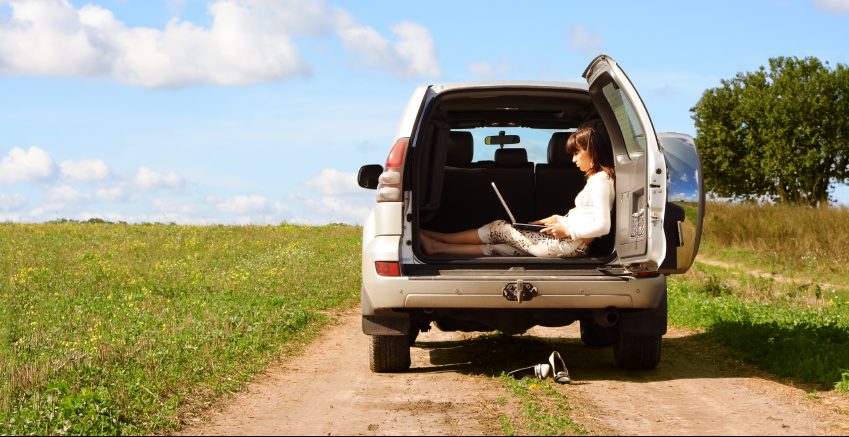 You pride yourself on being a smart shopper. When you're looking for a new — or new-to-you — vehicle, you research features and compare prices to make sure you're getting the best deal.
Being a smart shopper also means digging into auto insurance premiums for the cars you're considering. Rates vary, sometimes significantly, depending on the kind of car you drive.
NerdWallet looked at the 25 best-selling models and crunched the numbers to determine which are the cheapest to insure.
» MORE: Compare car insurance quotes
Cheapest cars to insure among popular models
Ranked by cost to insure.
Model
Average annual insurance premium
Starting MSRP
See methodology below.
1.

Honda CR-V

$1,146.89

$24,985

2.

Subaru Outback

$1,176.11

$26,520

3.

Jeep Cherokee

$1,182.32

$24,790

4.

Chevy Equinox

$1,209.21

$26,445

5.

Ford Escape

$1,217.75

$24,645

6.

Jeep Wrangler

$1,229.01

$29,080

7.

Toyota Highlander

$1,234.74

$31,590

8.

Toyota Tacoma

$1,282.17

$23,820

9.

Toyota RAV4

$1,285.92

$25,370

10.

Nissan Rogue

$1,287.35

$25,300

11.

Chevy Silverado 1500

$1,288.17

$28,880

12.

Ford Explorer

$1,313.94

$32,105

13.

Jeep Grand Cherokee

$1,325.04

$31,400

14.

Honda Accord

$1,332.84

$24,030

15.

Ford F-150

$1,356.80

$28,405

16.

Chevy Malibu

$1,359.66

$24,140

17.

Toyota Camry

$1,377.65

$23,955

18.

Ford Fusion

$1,379.19

$22,995

19.

Hyundai Sonata

$1,388.73

$22,435

20.

Hyundai Elantra

$1,413.37

$18,985

21.

Nissan Altima

$1,431.61

$24,755

22.

Nissan Sentra

$1,433.65

$19,440

23.

Honda Civic

$1,436.89

$19,615

24.

Toyota Corolla

$1,437.51

$19,385

25.

Ram 1500

$1,437.97

$28,770
Why car models influence auto insurance rates
It's simple: Car insurance companies price policies based on the risk you and your vehicle present. So part of pricing includes vehicle claim histories. This indicates which ones have the most accidents and highest rates of car theft. Higher risk means higher car insurance rates.
The cheapest cars to insure tend to be the ones with low claims, whether low in numbers or low in repair cost. And cars with less horsepower are generally cheaper to insure than sports cars that are designed for speed, due to the resulting insurance claims.
---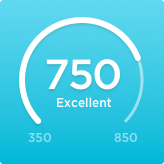 Get Your Free Credit Score
Get your score every week at no cost.
Set goals and see your progress.
Signing up won't affect your score.
---
Avoid these vehicles to save on insurance
Owning these types of vehicles often drives up car insurance costs, including:
High-cost sports cars have some of the highest auto insurance rates. Drivers of these cars tend to be younger and therefore more accident-prone, which drives up the cost to insure the cars.
High-end luxury cars are typically expensive to insure because repairing them can be pricey, and it costs more to replace them if they're totaled.
Larger vehicles, such as big SUVs, can have high insurance premiums because of their potential to inflict more damage to other vehicles and their occupants in an accident.
Cars most targeted by thieves also cost more to insure. Comprehensive insurance pays out if your car is stolen; it also covers damage from vandalism, fire, floods and other problems.
» MORE: The 10 most-stolen cars and the cost of theft insurance
Rates vary quite a bit among insurance companies, so it's always a good idea to shop around and compare quotes. NerdWallet's car insurance comparison tool can help. Ask your insurer about discounts, too. Many offer price breaks if your car has features that reduce the risk of injuries or theft.
Many insurers offer price breaks if your car has features that reduce the risk of injuries or theft.
Think of it this way: You can't do anything about many auto insurance pricing factors — such as your age or gender — but the vehicle you choose to drive is one factor within your control.
» MORE: What does car insurance cover?
Methodology
NerdWallet analyzed insurance rates from the largest insurers in 10 ZIP codes in five states: California, Florida, New York, Pennsylvania and Texas. Rates were for 30-year-old male and female drivers with liability limits of $30,000 per person, $60,000 per incident and $25,000 in property damage liability, plus collision and comprehensive insurance with a $500 deductible. Rates shown were averaged from the three lowest rates per vehicle by ZIP code in each state. These are sample rates generated through Quadrant Information Services. Your own rates will differ.
Vehicles listed were the 25 top-selling 2016 models in the United States in 2016, according to data provided to NerdWallet by the review website Edmunds.