Business checking differs highly from personal checking, it's vastly more complicated to boot. NerdWallet breaks down how exactly the fees work, and applies a hypothetical account with average fees to three different businesses. As you can see below, the costs of the account vary widely with the business, showing the importance of choosing an account that fits your needs.
Got a lot of cash to deposit? Look for an account with a high cash deposit limit so that you won't incur too many fees
Need to make tons of transactions per month? Find an account with a high transaction volume
For more information, check out NerdWallet's small business checking primer and our small business checking tool.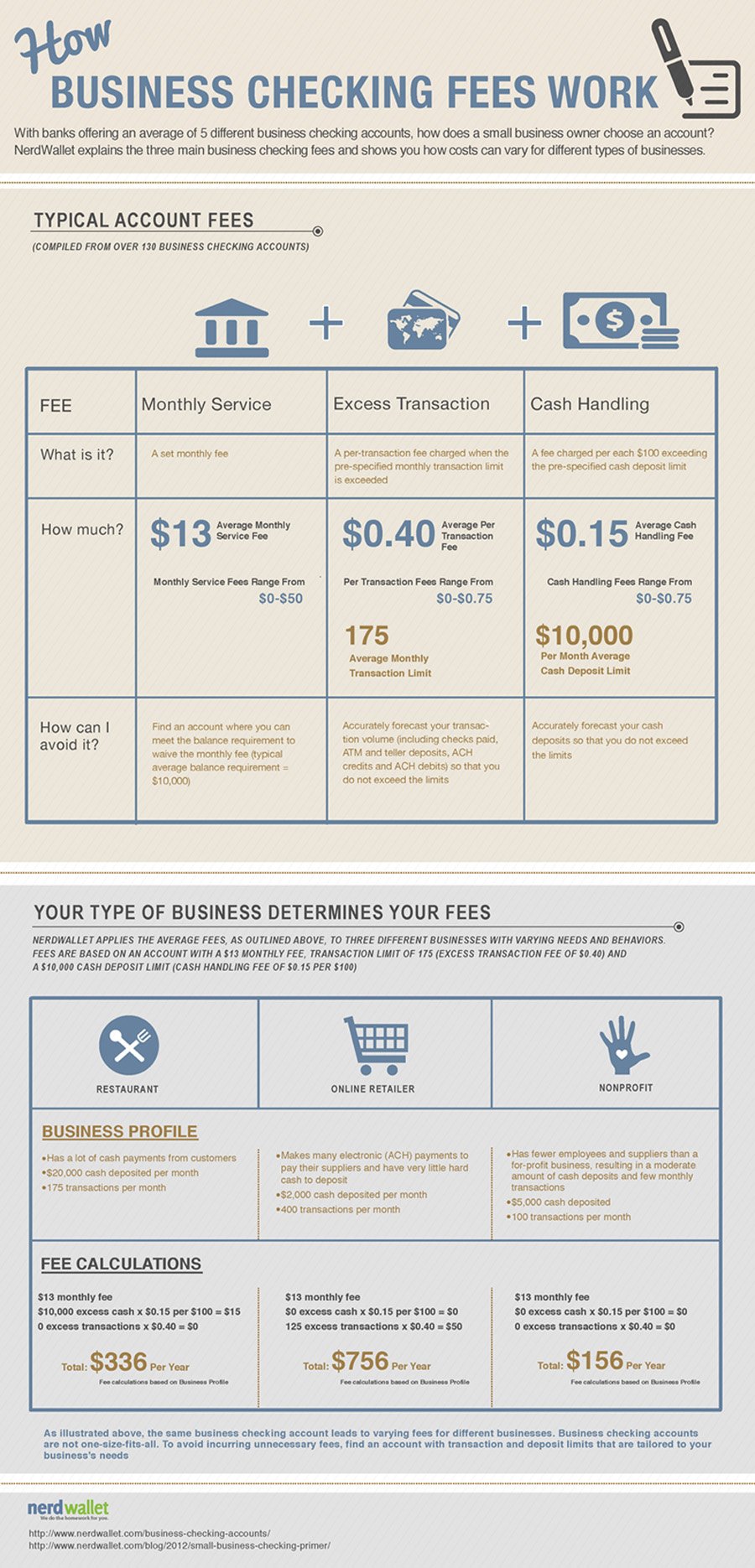 Embed this on your own site:
---
You might also like:
---
Compare rates & accounts: