6 Do's and Don'ts When Saving Money During a Crisis
Saving becomes harder during a crisis, but don't give up. Adjust goals, work with lenders and seek out resources.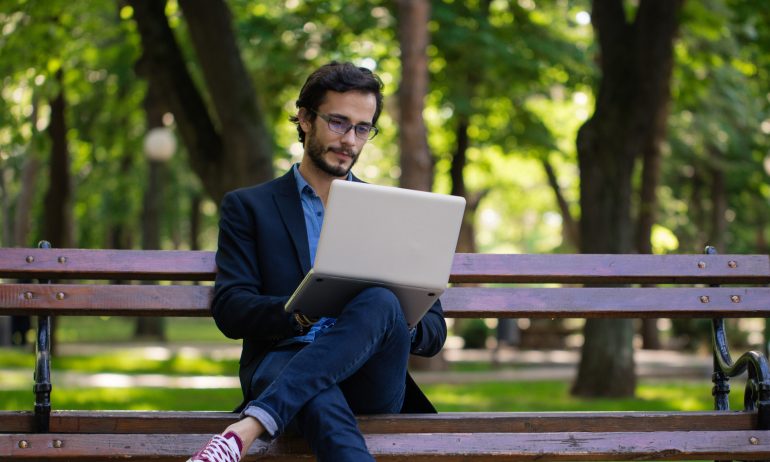 Many or all of the products featured here are from our partners who compensate us. This influences which products we write about and where and how the product appears on a page. However, this does not influence our evaluations. Our opinions are our own. Here is a list of our partners and here's how we make money.
Discover the bank accounts that fit your financial goals
Just answer a few questions to compare bank accounts that meet your needs.
Probably the last thing you want to think about during a crisis is working on healthy financial habits like saving money. But if you're able to save, you can make your eventual recovery easier.
"Every time you put some [money] away, you're looking out for your future self," says Saundra Davis, founder and executive director at Sage Financial Solutions, a San Francisco Bay Area-based nonprofit that offers financial coach training and services to people across the wealth spectrum.
Whether or not your financial situation has changed since the start of 2020, you may benefit from these saving strategies now or down the road.
SoFi Checking and Savings

APY
4.60%SoFi members with Direct Deposit or $5,000 or more in Qualifying Deposits during the 30-Day Evaluation Period can earn 4.60% annual percentage yield (APY) on savings balances (including Vaults) and 0.50% APY on checking balances. There is no minimum Direct Deposit amount required to qualify for the stated interest rate. Members without either Direct Deposit or Qualifying Deposits, during the 30-Day Evaluation Period will earn 1.20% APY on savings balances (including Vaults) and 0.50% APY on checking balances. Interest rates are variable and subject to change at any time. These rates are current as of 10/24/2023. There is no minimum balance requirement. Additional information can be found at http://www.sofi.com/legal/banking-rate-sheet.
Do: Reduce costs, including bills if needed
Common advice to save money is to cut unnecessary costs. During an ongoing crisis such as a pandemic, you might need to redefine what is "unnecessary."
Start with the cost of bare essentials to operate your household — rent or mortgage, utilities, food — and when you factor bills in, don't treat them all the same. For example, paying your credit card bill in full every month is normally the best tactic, but in hard times, it's OK not to follow this rule and just pay the minimum. For loan payments, see if your creditor can offer relief.
"Don't have your lender deciding what you can pay," Davis says. "Sketch out your own budget." This might mean working with your lender to reduce payments or suspend them temporarily.
Do: Adjust your savings goals
Having a dollar amount to save up to is generally helpful. An emergency fund, for example, is a standard goal that involves building up three to six months' worth of living expenses. But during an emergency, consider resetting expectations.
"If your income changes, you aren't beholden to saving a fixed amount," says LaKhaun McKinley, certified financial planner and owner of the firm MNM Vested in Katy, Texas.
The way you save might need to be tweaked, too. If you use automatic transfers from checking to savings accounts, see if that amount is still doable for you. If not, reduce the amount. Or, as a last resort, cancel the transfers for the time being and make one-off transfers when possible.
When saving money, "the habit is more important than the amount," Davis says.
Do: Find a high savings rate
Opening a high-yield savings account at an online bank is a good strategy, regardless of the economic environment. The national average rate is 0.06%, but some online savings accounts are currently offering over 1% annual percentage yield. The account-opening process can take a few minutes.
Opening a high-yield account "can be such a simple way to earn more," says Kelley Long. She's a Chicago-based certified public accountant, financial planner and member of the American Institute of CPAs' Consumer Financial Education Advocates.
Do: Get help from your community to save costs
If you're experiencing financial hardship, call 2-1-1 or visit the website 211.org. This is a free way to learn about resources in your community, including food banks, meal services for seniors and students, shelters, mental health services and more. If you've never asked for help like this before, it may feel uncomfortable. But accepting meals or other support can be an important lifeline as well as help you save money.
"We want to stay aware of what's available in our community and give ourselves the emotional room to do things we've never done before," Davis says.
Worried About the Economy?
Manage your finances in the face of rising prices, market volatility and recession worries.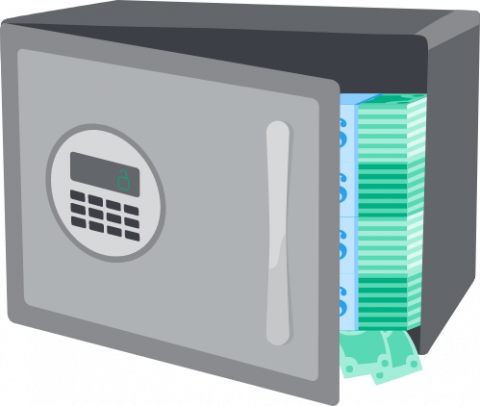 Don't: Dip into savings without a plan
If you have an emergency fund and you need it now, use it. But estimate the amount you need before withdrawing, and keep tabs on how you spend it.
You'll eventually need to save up again, and you want to make that process manageable. It might help to settle on a minimum amount you need to keep in a savings account to feel OK.
"Everyone has a different feeling [for] what would give them that security," Long says. For some people, for example, "seeing a comma in your account can have a formative effect on your feeling of financial security."
Don't: Withdraw from savings too often
Keep an eye on the frequency with which you turn to your savings account. Banks can charge an excessive savings withdrawal fee if you go over six per month. During COVID-19, the Federal Reserve has paused this rule, but it's up to each bank to choose whether to charge the fee. Watch out for other fees, too, such as for overdrawing if you dip past your checking account balance.
If you're running into trouble with fees, examine why you needed more savings than expected.
"We might be overaggressive in savings goals. That's usually due to failing to account for certain expenses in our spending plan," Long says.
"In a crisis," she adds, "we need to remember that there are times that we can't be long-term in our thinking."
Get more smart money moves – straight to your inbox
Sign up and we'll send you Nerdy articles about the money topics that matter most to you along with other ways to help you get more from your money.