Balance Transfer Credit Cards: Should I Pay Off a 0% Card Fast?
Paying off a 0% balance as fast as possible isn't necessarily the best strategy.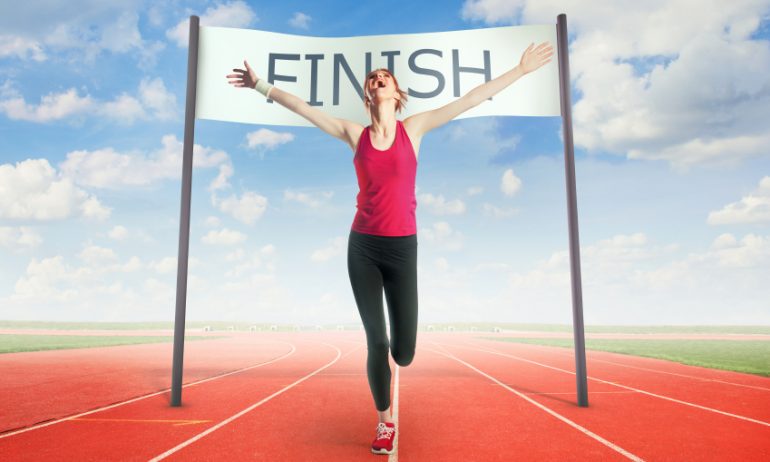 Many or all of the products featured here are from our partners who compensate us. This may influence which products we write about and where and how the product appears on a page. However, this does not influence our evaluations. Our opinions are our own. Here is a list of our partners and here's how we make money.
Balance transfer credit cards can be a powerful tool for paying off your credit card debt. Before you transferred your balance, a big chunk of your monthly payment was probably eaten up by interest. Now that your entire payment is going toward reducing your debt, you might feel motivated to throw money at your balance and make it disappear.
But is that the best strategy? Let's take a look.
Paying high-interest debt first?
In general, it's a good rule of thumb to pay off the debt that carries the highest interest rate. The higher the interest, the more it's costing you over time. Consequently, some advise looking at all your loans — car loans, student loans, credit cards and even mortgages — and attacking the one with the highest interest first.
But like any rule, there are some notable exceptions. There's a strong case to be made for paying off loans with variable interest rates first — or loans whose current interest rates are set to get much, much higher in the future. For example, balance transfer credit cards usually have zero or low interest only for a limited period of time — 12 to 18 months, in most cases. After that, the interest rate will probably shoot up. Your goal should be to eliminate your balance before that happens, even though it may not be your highest interest debt at this particular moment.
Nerd note: Other possible exceptions to the "highest interest rate first" rule are mortgages and student loans. The interest you're paying on these loans is sometimes tax-deductible, which means you're being reimbursed for part of that interest in the form of a smaller tax bill. That means there's an argument for paying off other debts first — even if they have a lower interest rate.
Mapping out your timeline
Now that it's clear that paying off your balance transfer before the 0% rate expires should be a priority, it's time to map out a timeline. You'll need to figure out how many months remain before your interest rate goes up and divide your total balance by that number. The result is the amount you'll need to pay monthly to get rid of your balance before the low rate expires. For example, if you owe $15,000 on your credit card and you have no interest for 15 months, you'd have to pay $1,000 per month to retire the debt before the rate goes up.
If necessary, figure out a Plan B
But what if you can't realistically pay off the debt before the rate goes up? What you should not do is give in to despair, and comfort yourself by spending too freely on your other credit cards. The point here is to reduce debt, not increase it. In addition to sending your entire payment toward debt reduction, balance transfer credit card offers let you hit pause and reassess your finances.
Let's talk about actions you can take to manage your credit card debt and make sure it's the last time you ever deal with it:
Tighten your budget. If you got into debt by overspending, you need to figure out how to live within your means. This is challenging for everyone. Start a dedicated savings account for big purchases and think about ways to reduce your spending and increase your income.

Create an emergency fund. Nothing can land you in debt like an emergency. A hefty savings account will help you prepare for the next emergency — and there will be a next one. Saving up one month's worth of expenses is a good start, especially while you're trying to focus your efforts on paying down debt. After your credit card debt and other high-interest loans are retired, you can look into building up an even bigger rainy day fund.

Consider transferring your balance again. There's a good chance you'll be able to get another balance transfer offer when your current 0% interest rate runs out. But this isn't a great long-term strategy for most people. If you do go this route, make sure you're also thinking strategically about how to eliminate your credit card debt entirely. You don't want to find yourself moving the debt around indefinitely without really reducing it.
The bottom line: If at all possible, you should pay off the balance on your 0% credit card before the rate goes up. Also, consider this an opportunity to take a good, hard look at your spending habits and make plans to avoid racking up credit card debt in the future.
Find the right credit card for you.
Whether you want to pay less interest or earn more rewards, the right card's out there. Just answer a few questions and we'll narrow the search for you.
Get Started
Get more smart money moves – straight to your inbox
Sign up and we'll send you Nerdy articles about the money topics that matter most to you along with other ways to help you get more from your money.