5 Credit Card Mistakes College Students Make, and How to Avoid Them
When you're starting out with a credit card, there's a lot of room for error. Shorten the learning curve by avoiding these common mistakes.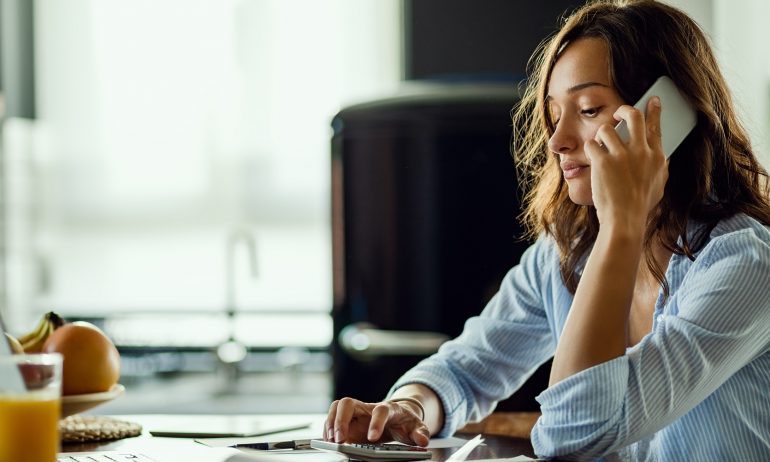 Many or all of the products featured here are from our partners who compensate us. This influences which products we write about and where and how the product appears on a page. However, this does not influence our evaluations. Our opinions are our own. Here is a list of our partners and here's how we make money.
Going to college is all about learning lessons, but we all know that many of the most important bits of knowledge we accumulate over the four years we spend on campus don't come from the classroom. For example, pretzels and diet Coke don't constitute a balanced diet; laundry needs to be done more frequently than once a month; staying out all night before a midterm doesn't make for straight A's. All of these are important life lessons that no professor is likely to teach.
Unfortunately, another important set of skills that you won't likely learn in any college class is how to manage your money. Specifically, no graduate student is going to grade you on how well you handle your first credit card. This is another one of those lessons that many of us end up learning in the school of hard knocks.
Luckily, though, if you go into handling your first credit card with your eyes wide open, you won't make any of the difficult money mistakes that a lot of your friends will be dealing with long into their 20s. Not sure where to start? Take a look at the information below for more details about the five common credit card mistakes that college students make — and how to avoid them.
Trying to get approved for a card?
Create a NerdWallet account for insight on your credit score and personalized recommendations for the right card for you.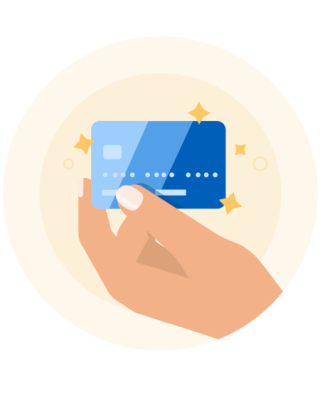 1. Getting too many credit cards
Since the passage of the CARD Act in 2009, credit card companies aren't permitted to aggressively market to college students anymore. However, this hasn't stopped many college kids from opening every credit card offer that crosses their path (think retail credit cards, balance transfer cards, etc.).
If you're just getting started with learning how to manage a credit card, your best bet is to pick a card that suits your needs and stick with that one card for a couple of years. This will give you practice with establishing good credit habits like managing spending, paying bills on time, and staying out of debt without the pressure of having to juggle multiple cards.
Avoid this credit card mistake by invoking a mantra you probably learned in high school – just say no.
Because credit cards are accepted nearly everywhere these days, tracking your spending on a credit card can get a little cumbersome. After all, it's not like you're just making a few purchases a week with your plastic – you're probably making several dozen.
However, failing to keep track of how many purchases you're putting on your card can lead to big trouble – namely a big bill that you can't pay off within 30 days. Over time, this could lead to a pretty hefty debt that will be tough to pay off. So don't fall into this trap; figure out a way (digital or analog) to keep track of how much you're spending so that you don't go overboard.
3. Forgetting about the bills
College is a really busy time – you're going to class, working, spending time with friends. It's easy to let the little details slip your mind.
But don't let your credit card bill be one of those details. Failing to pay your credit card bills on time could seriously damage your credit score, and moving into your adult life with less-than-stellar credit is going to make it difficult to get a home or car loan. This is why it's important to mark your calendar with your credit card bill's due date and be sure to pay it on time and in full every month. Your future self will thank you for being so responsible!
4. Adopting an "I'll pay for it later" attitude
When you're young and studying hard, it's easy to envision a future where you're making tons of cash doing a job you love. This makes it seem sensible to charge up your credit card with things you "need" now. You'll be able to pay it off later, right?
Not necessarily. Recent college graduates have had a tough time landing jobs, so don't assume you'll immediately transition into a career that's well-paying enough to tackle all your bills and a huge credit card debt. The best thing to do is spend responsibly with your card – only charge what you'll be able to pay off within a month, no matter how much of a big shot you're sure you'll turn out to be.
5. Avoiding credit cards altogether
With all the traps and tricks that credit cards put in our paths, it might be tempting to just avoid getting a credit card altogether. But if you take this approach, you probably won't be doing yourself any favors. Fifteen percent of your credit score is determined by the length of your credit history, so it's crucial to start building that history right away. As soon as you're able to qualify for a credit card, get one and use it responsibly.
The bottom line: Not all lessons need to be learned the hard way. Use the tips above to avoid common credit card mistakes!
Find the right credit card for you.
Whether you want to pay less interest or earn more rewards, the right card's out there. Just answer a few questions and we'll narrow the search for you.
Get Started
Get more smart money moves – straight to your inbox
Sign up and we'll send you Nerdy articles about the money topics that matter most to you along with other ways to help you get more from your money.