What to Look for in a Credit Card for Bad Credit
Ideally, you'll get reasonable fees, tools to help you build credit and a pathway to a better card when you're ready.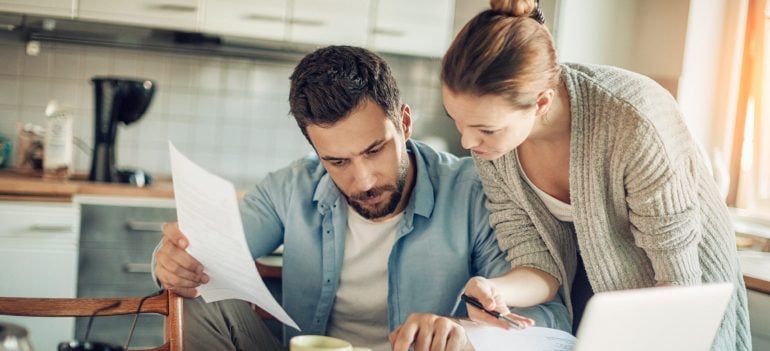 Many or all of the products featured here are from our partners who compensate us. This may influence which products we write about and where and how the product appears on a page. However, this does not influence our evaluations. Our opinions are our own. Here is a list of our partners and here's how we make money.
If you're one of the millions of Americans with bad credit, it's easy to feel like you have to accept whatever terms a credit card issuer is willing to give you. And it's true that your options are more limited if issuers see you as a big risk because of your credit history.
But you do have a choice about how you go about rebuilding your credit. You don't have to pay exorbitant credit card fees. You don't have to stay in the bad credit rut forever. And in some cases, you don't even have to forgo credit card rewards until your credit improves.
Here are questions to ask when evaluating .
Imagine getting approved for a credit card, using it responsibly, paying the bill on time every single month — and then finding out that your account activity isn't even being reported to the credit bureaus. In that situation, all your good behavior isn't helping you improve your credit.
So make sure that the issuer is reporting account activity to the credit bureaus. It's best if they report to all three bureaus — TransUnion, Equifax and Experian — because then you'll be building a credit file with each bureau. Since credit scores are derived from the data collected by these three bureaus, you want all your credit wins to show up in their files.
To see what the credit bureaus have to say about you, check your credit reports with all three bureaus once a year for free at .This is why the Nerds recommend over prepaid debit cards for people who are trying to rebuild credit. A secured credit card requires a cash deposit, but otherwise works like a regular credit card. You borrow money and pay it back; your activity is reported to the bureaus, which builds your credit. With prepaid debit cards, you load your own money on the card and then spend that money. Nothing gets reported to the credit bureaus, so it doesn't help you build credit.
Some credit card issuers take advantage of people with bad credit by gouging them with excessive fees.
Some fees are common on credit cards for bad credit:
Some predatory issuers that specialize in the subprime credit card market tack on extra fees. These can include a "processing fee" before you can activate your card, monthly "maintenance fees" in addition to the annual fee and even an additional fee for having an authorized user on your account. A good credit card for bad credit will not charge such fees.
Increasingly, credit card issuers are offering their customers access to free credit scores. Some also offer debt-payment calculators, free financial education programs, and other tools to help you improve your overall financial health.
It's better for your credit score to keep older accounts open. So if at all possible, avoid getting a credit card for bad credit that will make you want to close the account as soon as your credit improves. Here are a couple of strategies:
If you've had trouble with credit in the past, it's tempting to . But having a good credit score is worth striving for. Good credit makes it easier to borrow money, yes, but can also have an impact on other things, like your car insurance rates, your ability to rent an apartment, and even accessing essential services like utilities or cell phones.
. So if you have bad credit, it's worth looking for a credit card with reasonable fees and good terms that will allow you to improve your credit history over time.