COBRA Health Insurance Eligibility and Alternatives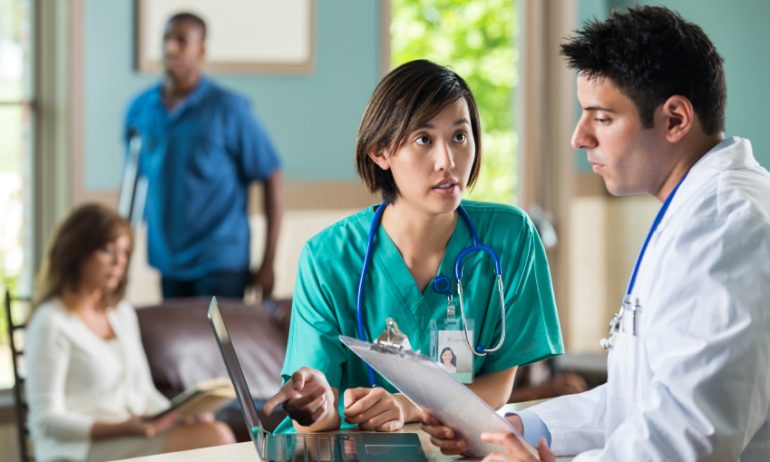 Many or all of the products featured here are from our partners who compensate us. This influences which products we write about and where and how the product appears on a page. However, this does not influence our evaluations. Our opinions are our own. Here is a list of our partners and here's how we make money.
If you lose health insurance that you or your spouse have through a job, you'll want to quickly look at options for buying another health plan. That's because health insurance is required for almost all Americans. One option is to buy a plan from the health insurance marketplace that was set up under the Affordable Care Act.
Another option is to continue with the same workplace health insurance plan, which is possible due to a law called the Consolidated Omnibus Budget Reconciliation Act, better known as COBRA. This federal law requires most employers to offer temporary extended coverage under certain circumstances, such as when you lose a job or quit, when you divorce a spouse who carries the insurance, or when that spouse dies.
Who's eligible for COBRA health insurance
Many employers pay a portion of workers' health insurance premiums as a benefit to employees. In 2015, employer-provided health insurance cost $6,251 per year for an individual and $17,545 for a family on average, according to the Kaiser Family Foundation. On average, workers pay 18% of individual premiums and 29% of family premiums, with employers picking up the rest.
But your former employer doesn't have pay a cent toward your COBRA premiums. If you elect COBRA health insurance, you can be charged the full cost of the plan, plus a 2% administration fee.
Most employers have no choice but to comply with COBRA, so if you lose your job, you're likely eligible. If your workplace provides health insurance and employs more than 20 full-time workers, your plan probably must follow COBRA rules. However, employees of the federal government and some church-based organizations are exceptions, according to the U.S. Department of Labor.
Very small businesses, those with 20 workers or less, are also exempt from having to provide COBRA health insurance after an employee leaves a job. While the federal government doesn't require small businesses to offer COBRA, some states require it with what are known as "mini COBRA" laws.
COBRA health insurance eligibility

If you have employer-sponsored health insurance and:

You and your family can buy COBRA health insurance for:

You quit or are terminated for any reason other than "gross misconduct."

Your weekly hours are reduced and you become a part-time employee, losing health coverage.

You are disabled and quit, are terminated, or your hours are reduced.

Your spouse and/or dependents can buy COBRA health insurance for:

You become entitled to Medicare less than 18 months before losing your job or having hours reduced.

36 months from the time of Medicare eligibility.

You divorce or legally separate.

Your child can buy COBRA health insurance for:

Your child turns 26, losing dependent status.
Your health plan's administrator is required to notify you about your COBRA options within 14 days of your qualifying. You then have 60 days to sign up for COBRA insurance or decline it, and even if you initially decline you can change your mind within that period. If during that 60 days you need medical care and haven't yet elected COBRA, you can still opt in and submit the claim to your insurer. You have 45 days from when you sign up to pay your first premium.
If you're disabled, you may qualify for an 11-month extension of COBRA after it expires. During those 11 months, your COBRA premiums can be as high as 150% of the employer premium.
COBRA health insurance deadlines
| | |
| --- | --- |
| | Time your employer has to notify you of COBRA rights. |
| | Time you have to pay your first premium once you choose COBRA. |
| | Amount of time you have to decline or sign up for COBRA, or else choose a different plan. |
| | Amount of time you can go without health insurance before you have to pay the Obamacare penalty. |
Losing health insurance due to a change in employment is a qualifying life event under the Affordable Care Act. That means that instead of taking COBRA, you can sign up for a new individual health insurance plan outside of open enrollment. This is true even if you are the spouse or child of the employee who lost coverage, or if you lost insurance because you turned 26.
Here are your other options for health insurance when you qualify for COBRA:
Buy other employer coverage if you get a new job with health benefits, or if your spouse's employer offers a plan you can move to. Check with that plan's benefits administrator to know for sure.

Buy a private health plan through an insurance broker or directly from an insurer.

Go on Medicaid if you now have little or no income.
Keep in mind these rules about COBRA, open enrollment, and the Affordable Care Act:
Whether you elect COBRA health insurance or another plan, you have 60 days from job termination or the loss of your coverage to sign up.

If you miss that special enrollment window, you'll have to wait for open enrollment to buy a new plan, unless you or your spouse gets a job that offers health insurance.

If open enrollment is more than three months from the date you lost your employer health coverage, and you didn't elect COBRA or enroll in another plan, you'll have to pay the tax penalty for not having health insurance.

During open enrollment, you may opt out of your COBRA health insurance and choose a new plan, even if it is before your COBRA coverage runs out.
Choosing between COBRA and a new plan
Qualifying for COBRA health insurance doesn't mean you have to take it, or that you should. One good reason to decline COBRA is if you can't afford the monthly cost: Your coverage will be canceled if you don't pay the premiums, period.
An Affordable Care Act plan or spouse's employer plan may be your best bet for affordable premiums. You can get tax subsidies to lower your premiums only by using your state's ACA exchange.
On the other hand, COBRA might be worth a little higher monthly cost.
"If you look at just the premium, COBRA doesn't always make sense," says Emily Bremer, a spokesperson for the National Association for Health Underwriters. But when you start looking at what it could cost to change plans midyear, COBRA might be more cost-effective, Bremer says. Employer plans often have lower out-of-pocket costs than individual plans.
A midyear change could be pricey if you have a chronic condition, need expensive prescriptions, or otherwise need a lot of health services. For example, you might want to continue on your employer plan under COBRA if:
You've met your deductible or out-of-pocket maximum already this year.

You would have to switch to a plan with a significantly higher deductible and start at square one with paying toward the deductible.

An expensive drug you need isn't covered on other plans.
A little-known difference between employer group plans and individual health plans is the provider network: Employer plans usually offer nationwide access to a broad network of doctors. Individual plans you'd buy on a marketplace or directly from an insurer may include only local doctors, Bremer says, so you have to stay within your immediate area for health care in order for the plan to pay. If you leave your area and need medical services, there might be no network doctors or hospitals, so you'd have to pay full price. This might be a problem if:
You have grown children on the plan who live away from home.

You split your time between two residences.
"It all comes down to the math," Bremer says. "There's a lot more to a decision like this than premiums."