6 Ways to Help Your Grandchildren to a Great Financial Future
To boost your grandchildren's finances, consider paying tuition bills — and skipping the savings bonds.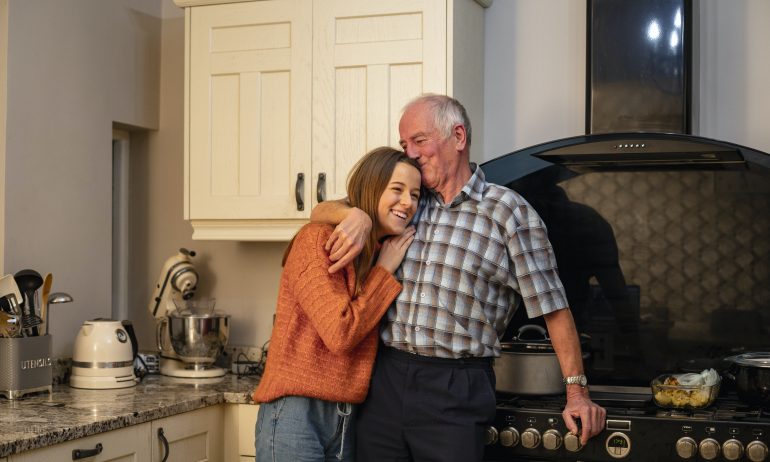 Many or all of the products featured here are from our partners who compensate us. This influences which products we write about and where and how the product appears on a page. However, this does not influence our evaluations. Our opinions are our own. Here is a list of our partners and here's how we make money.
Grandparents are often in a better position than parents to help young people get a great start to their financial lives by giving them money and teaching them how to manage it.
"They have the time. They have the resources. They're not Mom and Dad," notes John Buerger, a financial planner in San Luis Obispo, California.
That said, there are many options for grandparents who want to help financially, and some are better than others. Here are six biggies, along with their advantages and potential pitfalls.
Named for a section of the Internal Revenue code, 529 plans have become one of the most popular ways to save for college since Congress created them in 1996. There are two main types:
Savings plans, in which you invest funds on behalf of a beneficiary. Earnings aren't taxed if used for qualified expenses such as tuition, fees, books, and room and board.

State prepaid tuition programs, which lock in current tuition levels for public colleges and universities. You can use the proceeds to pay for private or out-of-state schools, often receiving an amount equal to average state tuition at the time of withdrawal.
"They are spectacular for grandparents because they can establish them and remain the owner," says Steven Podnos, a financial advisor in Merritt Island, Florida. If the grandchild doesn't need the money, or the grandparents need it back, they can reclaim it, paying taxes and a 10% penalty on the earnings.
Gift taxes generally apply if you give more than $14,000 in any year to one person, including through 529 plans, although the IRS allows you to contribute up to $70,000 to a 529 plan tax-free by treating it as if you had put in the money over five years.
Pay for schooling directly
Grandparents also can offer to pay for private schools or college, either directly or through the parents or children.
Paying tuition directly has the advantage of not being subject to gift taxes. But the payments could lead to a reduction in college financial aid. If that is an issue, it's better to quietly write a check to the parents around tuition time, Buerger advises.
Name grandchildren as life insurance beneficiaries
If grandchildren are dependent on you financially, you probably need life insurance to ensure they're protected if you die.
Affluent grandparents might want to consider buying permanent life insurance as a way to pass money to them tax-free. You would want to set up a life insurance trust for the proceeds rather than naming your grandchildren as direct beneficiaries, especially if they are minors.
Contribute to retirement plans
As soon as grandchildren get even a summer job, they can start putting money into tax-advantaged retirement accounts, or you could contribute for them.
Consider funding an IRA. Better yet, offer to match contributions your grandchildren make. Grandparents can set up a custodial IRA that they control on behalf of grandchildren.
And make it a Roth IRA. With Roth plans, initial contributions are taxed but the investment returns aren't. This is particularly advantageous for young people, who pay little or no taxes now and have decades of investment growth ahead of them.
Trusts are a common way for grandparents to pass wealth on to heirs. A custodian controls the assets until the age of majority, which is 18, 21 or 25, depending on the state and type of transfer, although grandparents can specify an older age.
These assets can reduce how much college financial aid grandchildren qualify for, Buerger cautions. A potentially bigger problem is that inheriting a lot of money isn't necessarily a good thing for a young adult.
"I'm concerned with people providing even modest financial resources without any ability to control them," Buerger says. "I have seen substantial financial resources turned into an illegal substance in the back of a very fast car which ends up wrapped around a tree."
Grandparents can alleviate some of these issues by setting up a trust that limits access to specific uses, such as paying for college, matching part of a first salary or supporting a new parent who takes time away from work, Podnos advises. "They don't get large distributions until the trustee feels they're older and responsible, and the money's not going to ruin them," he says.
Find the right life insurance plan for you
Make sure you and your loved ones are covered - compare customized life insurance quotes from our partners.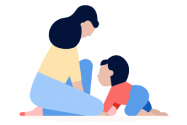 Establish a financial challenge
The most intriguing option may be to set up a financial challenge for your grandchild.
Buerger, for instance, had a client whose entrepreneurial grandson performed odd jobs for neighbors, such as mowing lawns and raking leaves. So the grandfather offered him $500, with the promise of another $500 if the boy could come back in a year and show how he had used the money to grow his business.
The grandfather then helped the boy think through various options, Buerger recounts. "The kid was excited about it. He wanted to check back in with grandpa and show him what he was doing," he says.
One option financial planners recommend against is an old standby: savings bonds. Given their low yields and taxable status, these have "almost gone the way of the dinosaur," says Michael Sander, a financial advisor in Tarrytown, New York.
There are two current series of savings bonds: EE bonds, which have a fixed rate, and I bonds, which combine a fixed rate with an inflation adjustment. The interest rate for Series EE bonds issued between May and October 2015 is 0.3%. The fixed rate for Series I bonds issued in the same period is 0%.
Whichever options grandparents choose, they should consider not only how to provide for grandchildren but also how to teach them to use money responsibly.
That's particularly needed in today's world of $5 lattes and one-click ordering. "Ninety percent of the decisions you and I make, especially financial decisions, are made subconsciously and emotionally," Buerger says.
As Sander puts it: "So many things are out of our control, but the things that are in our control are making sure you save enough and live a healthy lifestyle.
"I see my friends that just are spenders and they don't have a nickel to their name," he continues. "They say they'll worry about it some day, and they're almost 40 years old."
Aubrey Cohen is a former staff writer at NerdWallet, a personal finance website.
Get more smart money moves – straight to your inbox
Sign up and we'll send you Nerdy articles about the money topics that matter most to you along with other ways to help you get more from your money.