401(k) Rollovers: A Quick Start Guide
Key steps include initiating your rollover without incurring taxes and finding the right home for your new IRA.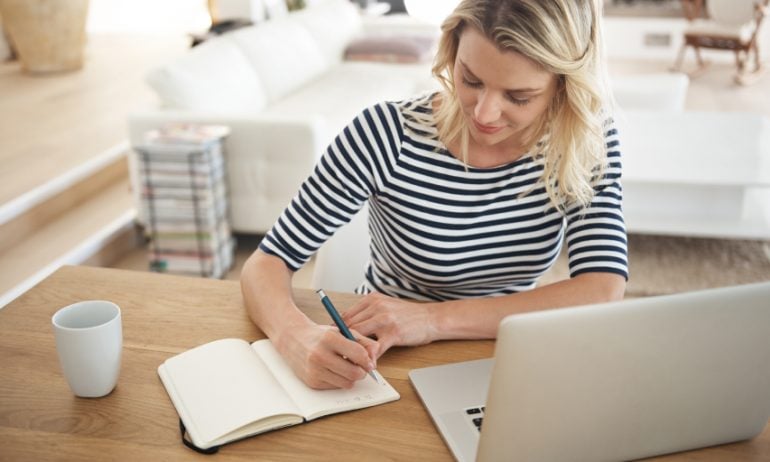 At NerdWallet, we strive to help you make financial decisions with confidence. To do this, many or all of the products featured here are from our partners. However, this doesn't influence our evaluations. Our opinions are our own.
When you take a 401(k) from an old job, you have a few options on what to do with it. But for many people, a great choice is to convert the 401(k) into an IRA.
Why a 401(k) rollover often makes sense
Rolling your 401(k) to an IRA offers some pretty sweet perks, including:
A more diverse investment selection than a typical 401(k) plan offers;

Cheaper investments (the cost comparison depends on your employer's investment offerings);

Cheaper account fees. While some 401(k) plans pass account management fees along to the employees, many IRAs charge no account fees. If you're confused by retirement account fees, scroll down to our fee glossary and 401(k) fee calculator below.
Leaving money in a 401(k) has benefits, too:
Your 401(k) is better protected from creditors;

Generally you can take a loan from a 401(k), which isn't possible with an IRA (though IRAs offer loopholes for early withdrawals).
If you've decided a rollover IRA is right for you, here's how to make it happen.
How to do a rollover from a 401(k) to an IRA
There's a right way to roll over your funds from a 401(k) and a wrong way. You definitely don't want to cash out your balance, and ideally you don't want the 401(k) provider to cut a check in your name. In both cases, you're at risk of owing up to a third of your balance to the IRS. (If the 401(k) provider sends you a check, you need to get the full amount of your 401(k) into another retirement account within 60 days to avoid possible taxes and penalties.)
Take these four steps to roll over your funds without incurring any unpleasant tax surprises:
1. Decide on a Roth or a traditional IRA
If you roll into a Roth IRA, you'll owe taxes on the rolled amount. If you want to roll over your funds without incurring taxes, stick with a traditional IRA. (If you're rolling from a Roth 401(k), you won't incur taxes when you roll to a Roth IRA.)
2. Open a rollover IRA account
Opening a rollover IRA account is easy and fast. Once you pick a provider, they'll ask for some information, including birthdate and Social Security number.
For more, see our "how to choose your provider" section, below.
3. Ask your 401(k) plan for a direct rollover
These two words — "direct rollover" — are important: They mean that the 401(k) plan will cut a check directly to your new IRA account, not to you personally. That way you avoid the risk of owing taxes and penalties, which can happen if you don't get the full amount of the account into another tax-advantaged retirement account within 60 days.
4. Choose your investments
Your 401(k) funds will enter the IRA as cash, so you'll need to invest the money. You can choose a provider who will pick your investments and manage your money for you, or you can pick your investments and manage them yourself. More on that below.
How to choose your IRA provider
Finding the best account provider starts with knowing your investing style — whether you're a "manage it for me" type or a DIY type.
Rollover IRA accounts for 'manage it for me' investors
If you're not interested in picking individual investments, you'll need a provider to do that for you.
An automated investment management service, often called a robo-advisor, is a good option. Robo-advisors will build a personalized portfolio using low-cost funds based on your preferences, then regularly rebalance those funds over time to help you stay on track, all for a much lower fee than a conventional investment manager.
Here are some of our top picks for robo-advisors:
Read review

Fees

0.0%

with Cash-Enhanced Managed Portfolio; 0.3% otherwise

Promotion

Up to 1 year

of free management with a qualifying deposit

Promotion

$5,000

amount of assets managed for free
Rollover IRA accounts for DIY investors
If you want to build and manage your investment portfolio, you'll want an online broker where you'll be free to buy and sell a variety of low-cost investments.
Here are some of our top picks for online brokers:
Read review

Promotion

Up to $600

cash credit with qualifying deposit

Promotion

$100 to $600

in cash bonus with a qualifying deposit

Promotion

$100 to $2,500

cash credit with a qualifying deposit or transfer
One thing to keep in mind: If you go with a traditional DIY broker, your choice of provider won't be the biggest driver of a portfolio's growth — the investments you choose will determine that. See how to invest your IRA for more details.
Retirement account fees: Your cheat sheet
When comparing costs between your old 401(k) and various IRA providers, it helps to know the most common types of retirement account fees. Here's a glossary to help, and some things to watch for with each type of fee.
Trading commissions. These costs come when you buy or sell a stock or exchange-traded fund. You typically won't find trade commissions in 401(k) plans, but you could encounter them in an IRA. Many brokers have a list of commission-free ETFs, so you can avoid commissions by skipping individual stocks and choosing from that list, or by investing in index funds or mutual funds.
Management fees. These costs, which are assessed as an annual percentage of your portfolio balance, apply when an investment manager or robo-advisor is selecting the investments in your account. Investment managers commonly charge 1% or more, whereas robo-advisors typically charge between 0.25% and 0.89%. You pay this fee only if you opt to have your portfolio managed by one of these services.
Mutual fund transaction fees/sales loads. These sales charges can be completely avoided by choosing the right funds — look for funds that say "no-transaction fee" or "no-load." You're most likely to see this charge in an IRA or brokerage account; most mutual funds waive loads for 401(k) participants.
Expense ratios. These annual fees are charged by mutual funds — including index funds and ETFs — and represent a percentage of the amount you have invested in the fund. Many 401(k) plans offer low-cost funds, but investors can access a larger fund selection through an IRA, which may bring costs down even further. Generally be wary of funds with an expense ratio of more than 0.50% — there may be cheaper alternatives — and steer clear of virtually any fund with an expense ratio of more than 1%.
Administrative fees. These 401(k) fees cover the cost of running the plan, and are charged by the plan provider as either a flat fee or a percentage of assets. Some employers eat this cost, but many pass it on to plan participants.
Dive even deeper in Investing
We want to hear from you and encourage a lively discussion among our users. Please help us keep our site clean and safe by following our
posting guidelines
, and avoid disclosing personal or sensitive information such as bank account or phone numbers. Any comments posted under NerdWallet's official account are not reviewed or endorsed by representatives of financial institutions affiliated with the reviewed products, unless explicitly stated otherwise.