Coinbase vs. Coinbase Pro: Which Is Right for You?
Coinbase is rolling Advanced Trading features into its basic service, but if you need them right away, Coinbase Pro might be your best bet.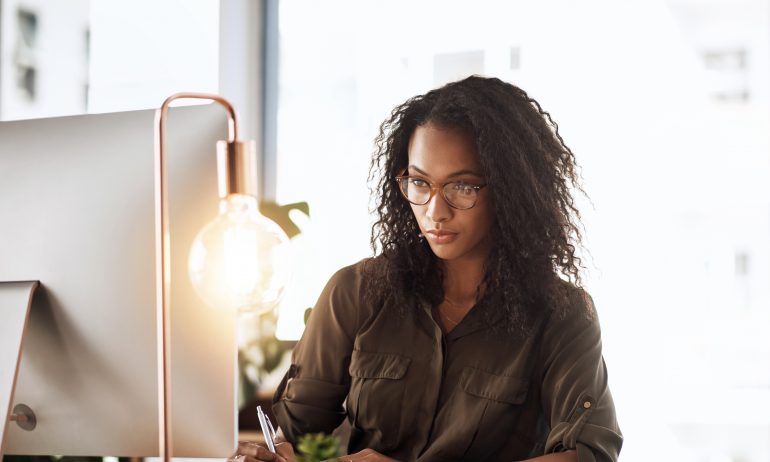 Many or all of the products featured here are from our partners who compensate us. This may influence which products we write about and where and how the product appears on a page. However, this does not influence our evaluations. Our opinions are our own. Here is a list of our partners and here's how we make money.
---
The investing information provided on this page is for educational purposes only. NerdWallet does not offer advisory or brokerage services, nor does it recommend or advise investors to buy or sell particular stocks, securities or other investments.
Users signing up for Coinbase have for years had to choose whether to create an account using the cryptocurrency platform's basic service or its more advanced "Coinbase Pro" service.
While both are free to sign up, there are some key differences: The basic offering has a simpler interface that might appeal to beginners, while the Pro tier offers more types of trades, lower fees for some transactions and additional data tools.
However, comparing Coinbase with Coinbase Pro is getting a bit more complicated as the company begins adding some features formerly reserved for Pro into its basic service — including the option to make crypto-to-crypto trades. But those features are being rolled out in phases, and not every user had received access as of March 2022.
The bottom line: If you're using Coinbase's core service and wondering whether you should upgrade, it might be a good idea to check out the Advanced Trading options on your existing account before you decide. But if you're creating an account for the first time, and you know you need Advanced Trading features, Coinbase Pro likely is your best bet for now.
Here are some things to consider as you decide whether Coinbase or Coinbase Pro is right for you.
Both Coinbase and Coinbase Pro are run by Coinbase, one of the most popular cryptocurrency platforms in the United States. However, Coinbase has several formidable competitors. If you're planning to buy cryptocurrency for the first time, you can see how Coinbase stacks up among the best crypto exchanges and platforms reviewed by NerdWallet.
If you've already decided on Coinbase, you'll have to determine if you need the services provided by Coinbase Pro. Here are some points of comparison:
One advantage that Coinbase Pro has traditionally offered is trading costs that are more predictable and potentially lower than those on the company's basic product. But this will be changing as Coinbase beefs up its core service.
Users of Coinbase Pro and the new Advanced Trading products on basic accounts pay up to 0.6% per trade, based on a maker-taker model that also provides discounts for high-volume traders.
Coinbase clients who don't use Pro or Advanced Trading, on the other hand, will pay fees that vary based on factors including:
Market conditions, including volatility and liquidity.
Coinbase will inform you of your fees before you finalize your transaction.
Historically, Coinbase's basic service users have been incentivized to buy and sell cryptocurrencies using fiat currency such as U.S. dollars. While it is possible to trade cryptocurrencies for one another, Coinbase charges a fee to do that on its classic platform.
Coinbase Pro users, on the other hand, have been able to trade digital assets for one another in what is known as crypto-to-crypto pairs without the fees found on the basic service.
Now, as Coinbase rolls out Advanced Trading more broadly, all users will be able to use crypto-to-crypto pairs. There are more than 80 trading pairs available on the Pro service, and the company says all pairs offered on Pro will be available for Advanced Trading.
All told, Coinbase has more than 95 cryptocurrencies available.
One of the key advantages of Coinbase's core service is that it allows users to earn rewards by holding certain cryptocurrencies on its platform. Coinbase Pro does not offer such a benefit.
One program Coinbase offers involves crypto staking, which is a process by which digital asset owners can earn additional cryptocurrency in exchange for helping to verify transactions on an underlying blockchain network.
While this can be challenging for beginning users to set up from scratch, exchanges like Coinbase will do it for you and pay you a portion of their rewards.
Coinbase says it offers staking rewards on a handful of cryptocurrencies through its basic service. But it is also offering additional benefits for Advanced Trading users, who it says can earn up to 5% APY on some cryptocurrencies.
If you plan to do a lot of trading from a mobile device, you should note that Coinbase has not yet rolled out a mobile app for its Advanced Trading features. However, it says it intends to do so in mid-2022.
Still, Coinbase does have apps on Android and iOS for both its basic service and its Pro offering.
The basic service had an average customer rating of 4.6 stars at the time of NerdWallet's most recent review. Coinbase Pro has an average rating of 4.5 stars.
Overall, Coinbase says it has taken a handful of steps to secure customers' assets. It says cash held on its platforms is subject to Federal Deposit Insurance Corp. coverage up to $250,000.
And it has said in regulatory filings that it has insurance that would cover a portion of the crypto assets it holds in the event of a breach. Coinbase said about 6,000 customers' holdings were breached in 2021, but it had fully repaid affected users.
Coinbase's basic service and Pro have mostly similar security features, though the company says that Advanced Trading offers some protections not available with Pro. These include the ability to use its Coinbase Vault service, which allows users to place additional restrictions on crypto withdrawal.
However, it's important to note that crypto exchanges can be targets for hackers because of the amount of value they store. If you want more control over the security of your digital assets, consider using your own crypto wallet to store the information that allows you to access your holdings.
Advertisement
Fees

0.5% - 4.5%

varies by type of transaction; other fees may apply

Fees

0.5% - 3.99%

depending on payment method and platform

Promotion

None

no promotion available at this time

Promotion

Get $5 in Bitcoin

when you make your first trade. Terms Apply.

Promotion

$20 of BTC

for new users after trading $100 or more within 30 days
Get more smart money moves – straight to your inbox
Sign up and we'll send you Nerdy articles about the money topics that matter most to you along with other ways to help you get more from your money.