What Is a Payday Alternative Loan?
PALs, offered by federal credit unions, cost less than traditional payday loans and give borrowers more time to repay.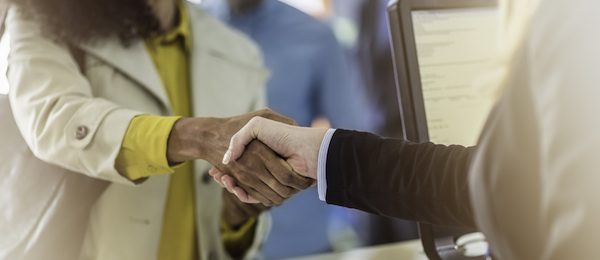 Many or all of the products featured here are from our partners who compensate us. This may influence which products we write about and where and how the product appears on a page. However, this does not influence our evaluations. Our opinions are our own. Here is a list of
our partners
and
here's how we make money
.
Payday alternative loans, or PALs, allow members of some federal credit unions to borrow small amounts of money at a lower cost than traditional payday loans and repay the loan over a longer period.
These features can help borrowers avoid the potential debt trap created by high-cost, for-profit lenders.
What is a payday alternative loan?
PALs are regulated by the National Credit Union Administration, which created the program in 2010. The loans must be:
Issued to borrowers who have been credit union members for at least one month.

Granted in amounts between $200 and $1,000.

Affordable, with a maximum annual percentage rate of 28% and an application fee of no more than $20, which reflects the actual cost of processing.

Repaid fully after one to six months of installments; no rollovers allowed.

Provided to borrowers one at a time; borrowers may not receive more than three PALs within a six-month period.
In 2019, the NCUA added a second PAL option, known as PALs II, which has similar rules with the following exceptions:
They can be any amount up to $2,000.

Terms are one to twelve months.

They can be taken out when membership is established, without a month-long waiting period.
Federal credit unions can only offer one of the loans to a member at a time.
How to qualify for a payday alternative loan
Many credit unions that offer PALs say they don't require users to have good credit. They're more interested in borrowers' income and ability to repay. Credit unions generally report PAL repayments to the major credit bureaus, which can help borrowers improve their credit scores.
Not all credit unions offer PALs — in fact, most don't. In 2017, only one in seven of the country's 3,499 federal credit unions offered PALs. The best way to find out if a credit union offers these loans is to call and ask.
Not everyone can join every credit union, but "there's a credit union for everyone," says Vicki Christner of the Credit Union National Association. Credit unions are not-for-profit, member-owned cooperatives made up of a group — employees of a specific company or industry, members of a church or social organization or residents of a neighborhood or city.
Why payday alternative loans are safer
Credit unions exist to help members become more financially stable, and PALs are structured to help borrowers make on-time payments, with low interest rates and no added fees.
That's a stark contrast with traditional high-cost, short-term payday loans. Payday lenders make money when borrowers who can't repay the loans roll them over and pay additional "fees," their term for interest.
A typical fee for a payday loan is $15 per $100 borrowed; expressed as an APR, that's 391%. Payday loans are usually due in two weeks. The typical borrower pays $520 in fees to repeatedly borrow $375, according to The Pew Charitable Trusts.
Payday alternative loan lookalikes
Official PALs are offered by federal credit unions, but many state-chartered credit unions have similar products. And some federal credit unions that don't provide official PALs have their own versions of payday alternative loans.
Credit union loans that aren't official PALs can have a maximum APR of 18%, according to federal law. That might seem like a better deal than a PAL at 28% APR, but lenders often compensate for lower rates by imposing higher application fees, which can drive up the total cost of the loan, or the effective APR.
Borrowers searching online might find traditional payday lenders that have adopted the "payday alternative loan" language. The fine print will reveal that the lender isn't a credit union and its loan terms aren't always consumer-friendly.
No organization that promises an immediate online loan is a legitimate credit union. Credit unions require people to visit a branch to join at least a month before they apply for a payday alternative loan.
That may change: the NCUA has proposed expanding PALs to eliminate the one-month membership requirement, allow people to borrow up to $2,000 and give them up to 12 months to repay.
Creative credit union alternatives
Both federal and state credit unions have other loans that help members improve their finances and avoid payday loans. Some of these include:
Savings loans: Savings loans help borrowers build emergency funds. Say you need $500 cash. The credit union issues you a savings loan for $1,000. You receive $500 immediately, and $500 after you've paid off the entire $1,000 loan.

Dedicated purpose loans: These loans have terms created to cover large, one-time expenses. Self-Help Federal Credit Union, for example, offers a $680 to $1,000 immigration loan to help cover the cost of a citizenship application and legal fees, with terms up to 36 months at a 17.7% APR.
Deferred access or credit-builder loan: These loans help members improve their credit scores so they can qualify for less expensive loans in the future. A credit union issues the loan, but holds the money in a savings account until the loan is paid off.