Allied Van Lines: What to Know
Here are the basics, including what services are offered, how to get a quote and what's included.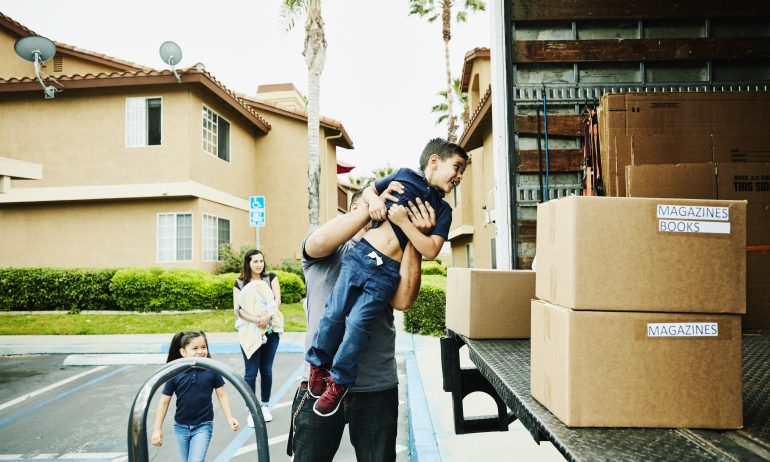 Many or all of the products featured here are from our partners who compensate us. This may influence which products we write about and where and how the product appears on a page. However, this does not influence our evaluations. Our opinions are our own. Here is a list of our partners and here's how we make money.
Allied Van Lines is a full-service moving company that serves all 50 states and over 130 countries.
It's owned by Sirva, which also owns northAmerican Van Lines, another major moving company that offers similar services. Like the other company, Allied Van Lines handles local, long-distance and international moves and works with a large network of independently owned and operated local agents. Neither company requires an upfront deposit.
Here's what to know before booking.
As a full-service moving company, Allied takes care of loading and unloading and provides equipment and transportation.
You can choose add-on services, such as packing and storage, too.
It also has a moving container service, , for smaller moves. With this service, which the company compares to the , a crew loads your belongings into a large moving container and ships it to your destination. Unlike other moving container services, loading and unloading are included in the cost.
You can  online by entering your six-digit registration number and the first three letters of your last name.
You can request an instant quote on  by filling out a brief questionnaire. Instant quotes, which show a range of what you can expect to pay, are available online for state-to-state moves only.
To get an instant quote, be prepared to provide:
If you want a guaranteed rate or need help, call an in-house estimator at 800-689-8684 to schedule a free virtual in-home estimate.
When you schedule an appointment and request an estimate with a moving coordinator, you'll receive an email with a link to Allied's app. At your scheduled time, log in to the app using your smartphone or tablet. You'll use the camera on your device to show the Allied moving coordinator your home. After the appointment, you'll receive a personal moving estimate.
According to Allied, your estimate will be calculated by determining the:
Obtaining a quote isn't a commitment to use Allied's services. It should be one of several estimates you get when shopping for a mover.
A basic quote from Allied includes the following:
Allied's website says that the average cost of a long-distance move is $3,500. This assumes a 1,000-mile traveling distance and a cargo weight of 7,000 pounds or seven rooms.
Allied Van Lines accepts credit cards, certified checks, money orders and cash. All charges must be paid in full before the shipment is unloaded at the destination. Because moving is such a large expense, it could be a good opportunity to pay for it with a credit card that has a . Alternatively, you could take out a .
Interstate moving companies are required by federal law to offer two types of loss and damage coverage for consumers: Full Value Protection, which provides more coverage, and Released Value Protection, which covers little. With the exception of Allied Express shipments, which come with Full Value Protection included, Allied generally includes Released Value Protection in the initial cost estimate.
With Released Value Protection, Allied may be liable for only 60 cents per pound, which is $3,000 on a 5,000-pound shipment. Because this protection is minimal, it can leave you vulnerable should something happen to your belongings during the moving process. It's a good idea to add Full Value Protection, even though it costs more. With Full Value Protection, you'll generally get $6 of coverage for every pound, or $30,000 of coverage on a 5,000-pound shipment.
If you select Full Value Protection, notify the mover if you have individual items valued at over $100 per pound, such as jewelry, antiques or electronics. These items must be added to your mover's High-Value Inventory Form to ensure you receive more than minimal liability in case of loss or damage.
Cancellation policies vary from state to state, and whether it's a local, international or long-distance move. Local Allied agents can provide details.