FHA Refinance Loan Options
Federal Housing Administration refinancing options suit a variety of needs, including cash-out and renovation refinances.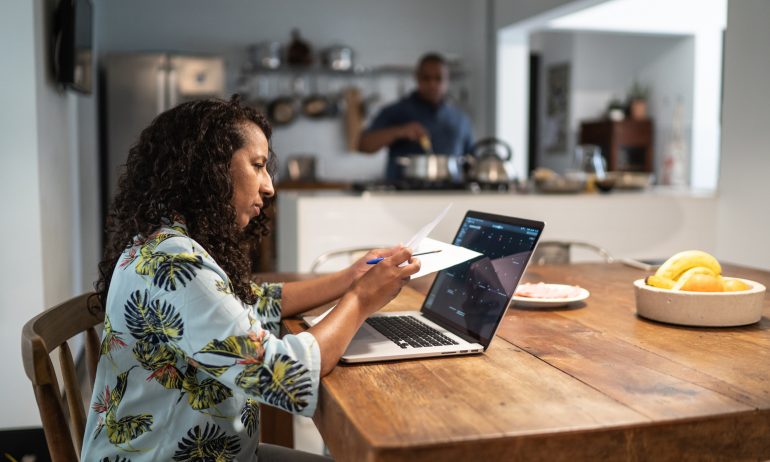 Many or all of the products featured here are from our partners who compensate us. This may influence which products we write about and where and how the product appears on a page. However, this does not influence our evaluations. Our opinions are our own. Here is a list of our partners and here's how we make money.
An FHA refinance is a way to save money by changing your loan term or interest rate, something many homeowners look to do when rates are low.
But the Federal Housing Administration has refinancing options that can help you accomplish other goals beyond lowering your monthly mortgage payment.
Knowing more about the different kinds of FHA refinance loans available can help you decide if one is right for you.
Can you refinance an FHA loan?
Yes, you can refinance an FHA loan, and there's an array of FHA refinance options to suit your needs. If your current mortgage is an FHA loan, you'll have the most options, but it's not a requirement.
Each type of refinance has slightly different qualification standards, but the basics are similar to FHA purchase loan requirements. You may be able to get approved for an FHA refinance with a lower credit score or higher debt-to-income ratio than a lender would look for in a conventional refinance. However, the current recession and ongoing COVID-19 pandemic have led some lenders to tighten their requirements for FHA refinances.
When should you refinance an FHA loan?
You may want to refinance your FHA loan to decrease your interest rate, change to a shorter mortgage term or take on a costly project like a major home renovation.
If you're looking to save money, lowering your mortgage rate will typically bring down your monthly FHA loan payments and reduce the total interest paid over the life of the loan. Still, it's important to remember that you won't truly enjoy those savings until after you've reached the break-even point. That's when your refinance savings equal the amount you spent on the refinance itself.
FHA refinances can come with considerable closing costs, which may include an appraisal. And with any FHA refinance, you'll have to pay a new upfront mortgage insurance premium equal to 1.75% of the total amount of the refinanced loan. If you're refinancing an FHA-insured mortgage that's less than three years old, you'll get a closing credit that partially refunds the new upfront mortgage insurance premium.
FHA rate and term refinance
If you're refinancing to change your interest rate or loan term, the most basic option is a rate and term refinance (if you do not currently have an FHA loan) or an FHA simple refinance (if you are refinancing an existing FHA loan). Either way you can't take cash out, and if the refinance results in a profit of more than $500, that money is applied to your loan's principal.
Why would you get a rate-and-term FHA refinance? Aside from potentially lowering your rate or going from say, a 30-year mortgage to a 15-year, this type of FHA refinance may be used to remove a co-borrower from the loan or to pay off a land contract.
An FHA streamline refinance makes it easier to refinance an FHA loan because it doesn't require a new FHA appraisal. A non-credit qualifying streamline refinance is even simpler since the lender won't assess your creditworthiness or debt-to-income ratio. But if you opt for a credit-qualifying streamline refinance, where your financial status and ability to pay your mortgage are reevaluated, you may be able to get a better interest rate.
Comparing different FHA streamline refinance lenders can also help you get a lower rate. Your current lender is a good starting point, but it's a good idea to check rates with at least three lenders to make sure their offer is competitive.
An FHA cash-out refinance replaces your current mortgage with a new, larger FHA loan. The difference between what you owed on your mortgage and the new, higher loan amount provides the cash.
You could use a cash-out refinance to turn some of your accumulated home equity into liquid assets to pay for a renovation or consolidate debt. You'll also, of course, get a new interest rate. If rates are lower than they were when you first purchased the home, it can help offset higher monthly payments from a larger home loan.
With an FHA 203(k) refinance, you can roll renovation or repair costs into the total amount of your new mortgage. This type of renovation refinance loan can be used whether or not your current mortgage is FHA-backed.
There are two types of FHA 203(k) refinances: standard and limited. A standard 203(k) refinance requires repairs to cost at least $5,000, and you'll need to use a 203(k) consultant to keep tabs on the work. A limited 203(k) lets you skip the consultant, but you'll be limited to nonstructural repairs that cost $35,000 or less. With either type of 203(k) refinance, your repairs or upgrades must meet FHA eligibility requirements.
Frequently asked questions
Is an FHA refinance worth it?
How soon can an FHA loan be refinanced?
Is there a penalty for refinancing an FHA loan?
Can you refinance an FHA loan to get rid of mortgage insurance?
Get more smart money moves – straight to your inbox
Sign up and we'll send you Nerdy articles about the money topics that matter most to you along with other ways to help you get more from your money.