Fed Raises Rate Again, Reinforcing a House Shortage
Higher rates are indirectly preventing home prices from falling as much as they otherwise might.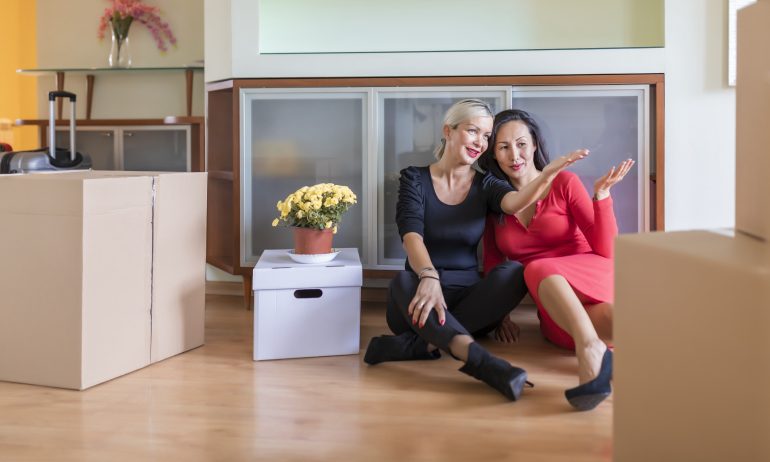 Some or all of the mortgage lenders featured on our site are advertising partners of NerdWallet, but this does not influence our evaluations, lender star ratings or the order in which lenders are listed on the page. Our opinions are our own. Here is a list of our partners.
The Federal Reserve raised a short-term interest rate a quarter of a percentage point on Wednesday to restrain inflation. As a result, the central bank is indirectly putting a floor under home prices. That's a paradoxical thing for the Fed to do when it's trying to get inflation under control.
The central bank's Federal Open Market Committee raised the federal funds rate to a range of 5.25% to 5.5%. Before the central bank met this week, mortgage rates had already gone up in anticipation of this Fed rate increase and possibly one other in the fall.
"Investors anticipate this change, and have largely already priced this raise into current mortgage rates, so we don't expect it to directly raise mortgage interest rates any further," said Orphe Divounguy, senior economist for Zillow, in an email.
Was this Fed increase necessary?
The Fed has raised short-term interest rates 5.25 percentage points since March 2022 to slam the brakes on inflation. The central bank has made progress: The core consumer price index fell from 6.6% last September to 4.8% in June. That's still higher than the Fed's goal, so it raised the federal funds rate again in this meeting.
But what if this increase was unnecessary? "The reason why there's no need is because they're increasing the cost of shelter by raising rates — and shelter is by the far the biggest driver of inflation," says David M. Dworkin, president and CEO of the National Housing Conference, a coalition of affordable-housing stakeholders.
"Right now they need to wait," Dworkin continues, likening the Fed to a cook who is overzealous with the spice jar: "You know, you can keep adding chili powder to the chili. But here, eventually you're not going to be able to eat it."
Higher mortgage rates keep homes off the market
By increasing interest rates, the Fed makes it more expensive to borrow. Businesses and consumers devote more of their incomes to interest payments and have less money left to pay for goods and services. The reduced demand is supposed to slow the rise of price increases. And indeed, inflation has gone down.
But there's an unintended consequence to the Fed's rapid rate hikes: Home prices aren't falling as much as expected. To understand why, you have to go back to 2020 and 2021, when the COVID recession caused mortgage rates to plunge. Millions of homeowners refinanced to rates below 5%. Some got loans below 3%.
Now, following the Fed's rate hikes, the 30-year mortgage rate is around 7%. That's keeping homes off the market. "Say your seller has an interest rate of 3% currently. Is he really going to sell his house to go up to 7% or 8%?," says Carolyn Morganbesser, assistant vice president of mortgage originations for Affinity Federal Credit Union, which has branches in New Jersey, New York and Connecticut.
The low supply of homes for sale means prices are still rising in some markets, especially in the Northeast and Midwest. That leads Dworkin to admonish the Fed for its strategy: "Because if you're continuing to push shelter prices up by hurting production and hurting supply, you're not getting what you want."
Dworkin specifies "shelter" because home prices aren't isolated. They also affect rents. And rents have been rising. In June, the median asking rent in the United States was 4.1% higher than a year before, according to the Zillow Observed Rent Index. As with home prices, that represents a slowdown from pandemic days — but still, they keep going up.
Morganbesser calls the combo of higher interest rates, shortage of homes for sale and rising prices "the trifecta of yuckiness." It coerces a lot of potential home buyers "to rent for another year, even though the rental prices in New York and New Jersey, and I'm sure in other states as well, are the equivalent of a mortgage payment."
Divounguy said the latest quarter-point Fed rate increase won't, by itself, move home prices in either direction, although he notes that the rapid price appreciation of 2020 and 2021 is gone. And — crossing fingers — mortgage rates might be less yucky in a few months.
"What's most important about this rate hike is what comes next: Will the Fed stop hiking after this, to watch inflation data come in?" Divounguy said. "If so, then the run-up in borrowing costs for home buyers may be near its peak, and about to begin to decline. Lower mortgage rates should encourage more buyers and sellers to enter the market."
Get more smart money moves – straight to your inbox
Sign up and we'll send you Nerdy articles about the money topics that matter most to you along with other ways to help you get more from your money.