The Flex Modification Program From Fannie Mae and Freddie Mac
A Flex Modification can make monthly mortgage payments more affordable for homeowners with conventional loans.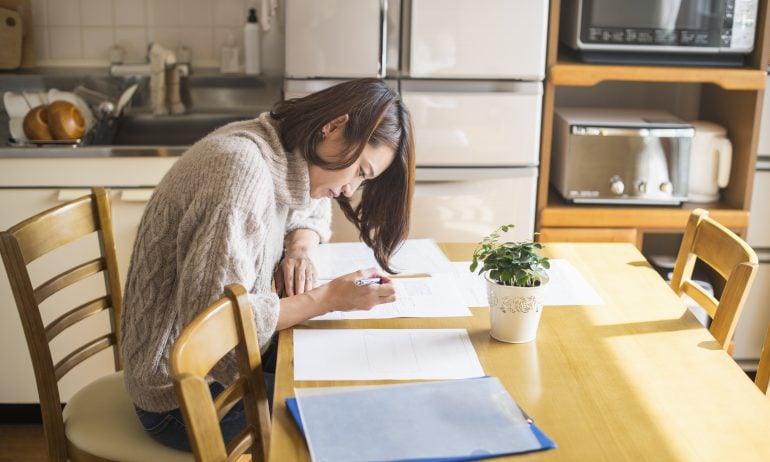 Some or all of the mortgage lenders featured on our site are advertising partners of NerdWallet, but this does not influence our evaluations, lender star ratings or the order in which lenders are listed on the page. Our opinions are our own. Here is a list of our partners.
If you're struggling to make your monthly mortgage payment and you have a conventional loan, you may be eligible for the Flex Modification program.
A loan modification changes the terms of your current home loan to make the monthly mortgage payments more affordable. The Flex Modification program is available to homeowners whose mortgages are owned by Fannie Mae or Freddie Mac.
Here's a closer look at how Flex Modifications work and who's eligible for one.
What is the Flex Modification program?
Created under the direction of the Federal Housing Finance Agency, Flex Modification is intended as a long-term foreclosure prevention solution. A loan modification reduces your monthly principal and interest payments by extending the loan term or reducing the principal balance or interest rate.
A modified loan benefits both lenders and borrowers: For the lender, it's usually less expensive and time-consuming than a foreclosure. The borrower, of course, gets to stay in their home.
It's called Flex Modification because the program offers lenders greater flexibility in evaluating borrowers compared with previous loan modification programs. Lenders may consider how many days delinquent borrowers are and the value of their home.
With a Flex Modification, eligible borrowers may be able to reduce monthly mortgage payments by up to 20%. This reduction is accomplished in a variety of ways, depending on the homeowner's circumstances. Any missed payments are rolled into the outstanding principal owed; in cases of extreme hardship, part of the principal may be placed in forbearance so that you're paying against a smaller loan amount. The mortgage's term may be extended for up to 40 years, and your servicer may change the interest rate as well.
If you are exiting mortgage forbearance and are unable to resume monthly payments on your conventional loan, ask your lender about a Flex Modification. Homeowners who can make their regular payments following forbearance will have to repay those skipped payments, but do not have to do so until they either sell their home, refinance or pay off their mortgage. Payments skipped during forbearance do not accrue interest.
Am I eligible for the Flex Modification program?
In order to get a Flex Modification, your mortgage must be owned or guaranteed by Fannie Mae or Freddie Mac. If you're not sure who owns your loan, you can use the lookup tools on the Fannie Mae and Freddie Mac websites. Loans from the Federal Housing Administration, Department of Veterans Affairs and U.S. Department of Agriculture — known as FHA, VA and USDA loans — do not qualify for the Flex Modification, but loan modification options are available from those government agencies.
Here are some of the qualifications you'll need to meet for a Flex Modification:
Your mortgage must be at least 1 year old.

You must have a first-lien mortgage, which means your mortgage company will be repaid first if you default on your loan and the home is sold.

If your loan is current or you have fewer than 60 days of missed payments, the mortgage must be for your primary residence. You must be 60 days or more past due on a loan for a second home or investment property. The property may be vacant or condemned.

Your mortgage loan is current or less than 60 days past due, but your lender has determined the loan is in "imminent default." That means the lender believes you are no longer able to afford your monthly payment.
If you are seeking a Flex Modification due to financial hardship related to the pandemic, you'll need to be able to document that your hardship is related to COVID-19 (for example, loss of employment or work hours due to quarantine or lockdown).
How do I apply for a Flex Modification?
Your lender or mortgage servicer is supposed to reach out to you if you are more than 30 days delinquent on your home loan, but if you are concerned that you'll soon become delinquent or you are exiting forbearance and know you can't resume payments, reach out to your lender. (Note that if your mortgage has been resold, you should get in touch with the company that currently sends your mortgage statement.)
Your mortgage servicer will provide the paperwork you need to be evaluated for a Flex Modification. This is called the Borrower Response Package, which includes:
A signed and completed Borrower Assistance Form.

A signed and completed Request for Individual Tax Return Transcript IRS form.

Proof of a financial hardship, such as a job loss, divorce, death or illness.

Proof of income, which varies depending on your employment status. Note that funds received from unemployment benefits are not counted as income, though other forms of government assistance (like Social Security benefits) are.
If you are not currently behind on your mortgage, you may need to provide documentation that shows that you face imminent default — in other words, that even though you're able to pay the loan now, within the next 60 days you will no longer be able to do so.
Streamlined Flex Modifications
If you're more than 90 days behind on your mortgage, Fannie Mae and Freddie Mac consider your loan to be at severe risk of foreclosure. That's the end result Flex Modification aims to avoid.
In those instances, there's a streamlined version of Flex Modification that doesn't require the documentation package or income verification. The goal of the program is also a 20% payment reduction.
To qualify for the streamlined version of the Flex Modification program with a COVID-19 hardship, you'll need to meet additional qualifications. Your loan must have been current, or less than 31 days delinquent, as of March 1, 2020, unless your home loan began after that date.
No matter your situation, contacting your mortgage servicer is step one. Once you have explained your circumstances, it can help you understand your options. You can also find more general information on the Consumer Financial Protection Bureau website.
Get more smart money moves – straight to your inbox
Sign up and we'll send you Nerdy articles about the money topics that matter most to you along with other ways to help you get more from your money.