How to Write a Company Overview for a Business Plan
The company overview is the part of your business plan that gives the basics and background of your company.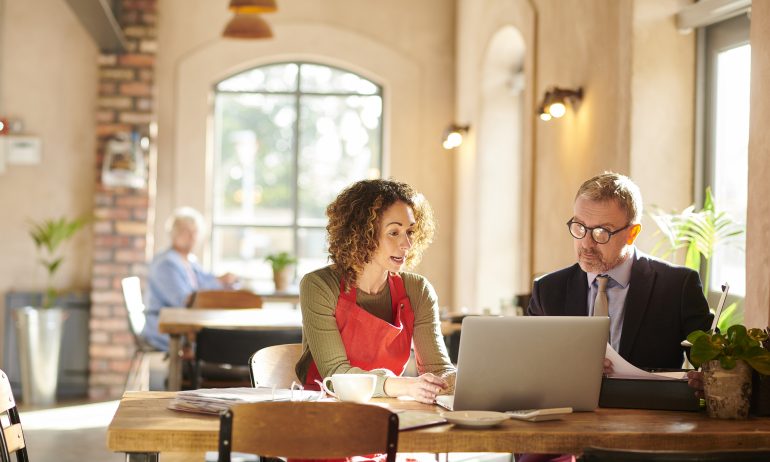 Many or all of the products featured here are from our partners who compensate us. This influences which products we write about and where and how the product appears on a page. However, this does not influence our evaluations. Our opinions are our own. Here is a list of our partners and here's how we make money.
When you start a company, you ideally want it to grow. If you're seeking business funding to scale your business or an initial investment to get your business off the ground, you're going to need a business plan. Putting together a business plan can be an intimidating process that involves a lot of steps and writing — but breaking it down piece by piece can help you accomplish this seemingly insurmountable task.
One small piece of your business plan is the company overview, so let's take a look at what that is, exactly, check out some company overview examples and go over how to make a company overview of your very own.
What is a company overview?
A company overview provides the reader of your business plan with basic background information about your company so they have an understanding of what you do, who the management team is and what customers your business serves.
The company description is the second piece of a business plan, falling right after the executive summary. Similar to the executive summary, your company overview will be short and succinct. Your reader needs to have a grasp on what your business does and who your customers are, even if they have limited time.
Why do I need a company overview?
The company overview is the part of your business plan that gives the basics and background of your business. It's the foundation on which you will build the rest of your business plan.
If you're looking to appeal to investors or potential clients, you need a reader to make an informed decision about your company. Before they can do that, they must know what your company does and who your customer is. Lenders in particular need a reason to keep reading, since they see tons of business plans regularly. The company overview provides those answers, and it will help you get a better sense of your business so you can firm up things like your marketing plan.
Regular APR

17.74%-25.74% Variable APR

Regular APR

17.74%-23.74% Variable APR

Intro APR

0% intro APR on purchases for 12 months from the date of account opening

Intro APR

0% intro APR on Purchases for 12 months
What should I include in a company overview?
The exact elements that you need in your company overview will depend upon what details of your business are important, but there are some foundational elements that will be included in every company overview.
Once you've covered the basics, you can include any other minor details that will benefit a reader who will need to make an informed decision about your business.
Basic company information
Consider the company overview like an introduction for your business. In the opening paragraph of your company overview, you'll want to include basic company information. That includes:
Your company name: This should be the official name of your business, exactly as it is written when you registered your business with the state.

Business structure: Your reader will want to know what business entity your company comes in: sole proprietorship, LLC, partnership or corporation.

Location(s): Share where your business is headquartered and other locations the business owns.
Ownership and management team
Break down who owns your business and how each owner is involved with the business. What shares of the company belong to whom? If you have a highly involved management team, share their names and key roles with the company as well.
Part of what makes your company unique is its history. And, even startups have some history. Don't put too much focus on this section, but do add some personality and interesting details if possible, especially if they relate to your company culture.
Your company's mission statement should be included in the company overview. If you don't yet have a company mission statement, that's okay. Think of a mission statement as the purpose of your company.
If you don't have one, you can create one with your team. Or you can simply replace the mission statement with a problem statement. Your business idea should exist to solve a problem or pain point faced by your customers. Share what that problem is and what your business does to solve it. That's essentially your mission statement.
Product/service and customer
This section of the company overview is where you can share the nitty-gritty details of your business. Talk about what product or service you provide and to whom you provide it. You can share some numbers here, but in general, save the numbers for later in your business plan.
The company overview should give the reader a general understanding of your business, your product or service, and your customer. If they're interested to know more, they'll reach out to you for a meeting or take the time to read the rest of your business plan. Keep it simple and straightforward here.
While concrete details and facts about your business are important to whoever is reading your company overview, it's also important to share your dreams and your vision. If you're writing a business plan for a business that's already in place, it's very likely you're looking for business financing to scale or solve a business problem. If you're just starting out, though, then it's likely you're hoping to find startup funding.
The section on your future business goals should include a brief description of your growth goals for your business. Where you are now tells the reader a lot, but they also want to know where you plan to go.
A company overview is comprised of many small parts. Each part shares just a little bit more about your company with your reader.
Do you need funding fast?
See offers from multiple lenders with one search. Some of our lending partners offer financing within days.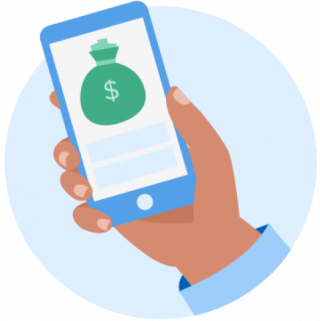 Tips for writing a company overview
While a company overview is simply the details of your company written out, it might not be easy to write. Break it down into small steps and use these tips to make putting together your company overview just a little bit easier.
Start with the elevator pitch
If your business is already in operation, then you likely have an elevator pitch. Your company overview can start off with your elevator pitch.
The first paragraph of your company overview should include just a few sentences that explain your business and what you do. The shorter and clearer this is, the more likely your reader will understand and keep reading.
It's tempting to pile on all the details when you're writing a company overview. Remember, many of the details of your company, including the numbers, will be included in later sections of your business plan.
Your company overview should include only the most basic details about your company that the reader needs to know.
When you share the history, mission statement, and vision for the future of your company, it's okay to show your passion. You wouldn't be in business if you didn't love what you do.
Your excitement for your business could spark interest for the reader and keep them engaged with your company overview and business plan.
When you're passionate about something, it's easy to get carried away. Remember that you've got plenty of space for details in your business plan. The company overview should be just the most basic information someone needs to understand your business.
It's OK if your first draft of your company overview is long. Simply go through and edit it to be shorter, removing unnecessary details and words each time you read through it. Clear, concise descriptions are more likely to be read and to keep the reader reading to other sections of your business plan.
Your company overview is just one piece of a multi-tiered business plan. Creating a clear structure for your business plan makes it easier to read. The same is true for your company overview.
Your business plan should have chapters, one of which is the company overview. Then, you can further break down the content for easy skimming and reading by adding sub-chapters. You can denote these breaks in content with bold headers.
While you can break down each section of the company overview with bold headers based on the above suggestions, you can also interweave some information together, such as the company structure and leadership structure. Each section should be only a few sentences long.
If you're struggling to write your company overview, come back to it. Write the rest of your business plan first and then write your company overview.
While this might seem like the opposite way of doing things, knowing what will be contained in the rest of your business plan can help you to focus in on the very most essential details in the company overview and to leave everything else out.
If you're struggling to edit down your company overview, get a test reader. Ideally, you'll want to ask someone who doesn't know a lot about your business. They'll help you understand whether or not you've clearly communicated your message.
Proofreading is the final step in editing something you've written. This type of editing looks for typos, misspellings and grammatical errors that have been missed. Many of these small errors can be difficult to spot in our own writing, so be sure to ask someone who hasn't seen multiple drafts of your company overview.
Company overview examples
If you don't want to shell out for business planning software, but would still like some company overview examples to get you started, there are many places online you can look to for help getting started, like the Small Business Administration and SCORE.
Many successful companies also have some version of their company overview made public as their company profile page online. There are some variations from the company overview steps we've listed above, of course, but you can use the language and style of these company overview examples for inspiration:
If you're still feeling stuck, or want more company overview examples, try searching the websites of your favorite companies for more information. You might be surprised what you find — the Nestlé page, for example, has more information about their strategy and business principles.