General Liability vs. Workers' Compensation Insurance: What's the Difference?
The specifics of small-business policies depend on the industry and whether you have employees, among other factors.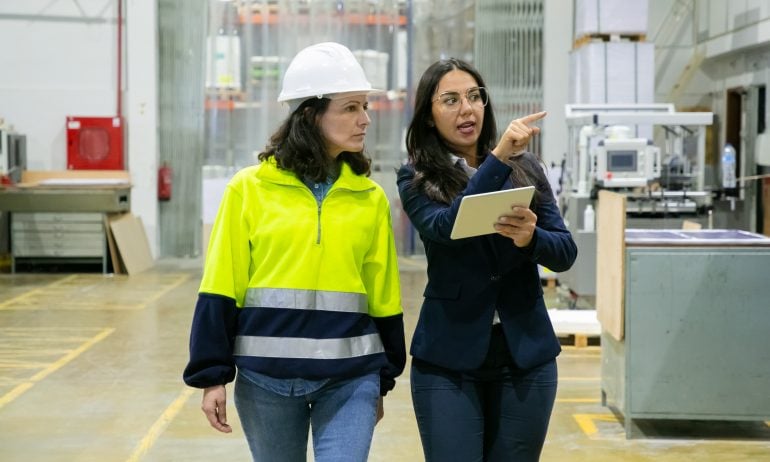 Many or all of the products featured here are from our partners who compensate us. This influences which products we write about and where and how the product appears on a page. However, this does not influence our evaluations. Our opinions are our own. Here is a list of our partners and here's how we make money.
Many small businesses purchase both general liability and workers' compensation insurance in case they ever face an event that could prompt an expensive lawsuit. The biggest difference between these types of business insurance is the types of accidents they cover.
General liability insurance protects a business against claims that its services, employees or advertisements caused personal injury or property damage, whereas workers' compensation helps cover medical expenses and lost wages should an employee get injured while working.
What is general liability insurance?
General liability insurance, also called commercial general liability insurance, deals with an array of accidents involving nonemployees and customers. Most policies include three main coverages labeled Coverage A, Coverage B and Coverage C.
What's the best fit for your business?
Answer a few questions and we'll match you with an insurance partner who can help you secure quotes.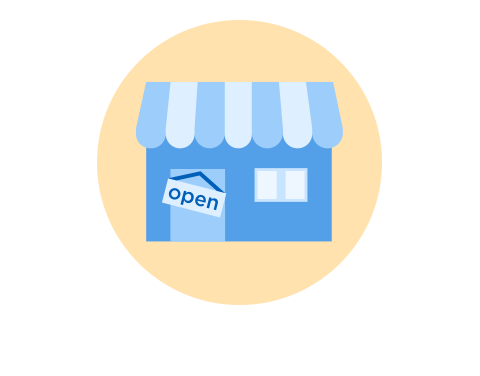 Third-party bodily injury: A third-party individual, such as a customer or vendor, gets hurt or experiences emotional distress due to a business's services, operations or employees. Under Coverage A, general liability insurance would protect the business from losses due to the accident.

Third-party property damage: A third-party's property is damaged by an employee on-premises or at a job site, and they want to be reimbursed. This also falls under Coverage A.

Personal and advertising injury: This covers your company in case of libel, slander or copyright infringement allegations. This falls under Coverage B.

Third-party medical expenses: A nonemployee gets hurt on-premises or while being exposed to business operations and receives a bill after seeking medical attention. Under Coverage C, general liability insurance would help pay for that bill.
Employee injury: General liability insurance covers a business when there's a third-party injury, but not when an employee hurts themselves while working. That's where workers' comp comes in.

Liquor liability: If your business sells alcohol and a customer becomes intoxicated and hurts themselves or others, liquor liability insurance will protect the business's finances. General liability would not apply to this scenario, even if the intoxicated customer injures themselves on-premises.

Professional liability: General liability insurance covers nonprofessional acts of negligence only. If you offer professional services to clients, you'll need professional liability insurance to protect you against malpractice and negligence claims, as well as accusations that your advice caused harm to a client. This policy, also called errors and omissions insurance, applies to doctors, lawyers, investment advisors and others.

Product liability: Not all general liability policies include product liability insurance, which helps protect a business if its product leads to third-party injury or property damage. Businesses that design, manufacture, sell or distribute products should mull over adding product liability insurance to their general liability policy or purchasing it separately.
Exclusions differ from policy to policy, depending on your industry. For example, your general liability insurance policy could have a premises liability exclusion, which means you're only covered for third-party property damage or bodily injury that happens at the business's address, not at off-premises job sites.
What is workers' comp insurance?
Work-related employee injury: This includes injuries that happen on-premises and off-premises, as long as the employee is acting within the scope of their employment. Depending on the state, workers' comp may also cover psychological injury, such as PTSD, and work-related stress that affects an employee's ability to do their job.

Work-related employee illness: An employee becomes sick because they were exposed to something toxic or harmful at work. This also includes occupational diseases.

Employee injury due to workplace violence.

Employee injury at the workplace due to natural disasters.

Employee injury due to vehicle accidents during work: An employee must be driving for work purposes only. This includes driving from one worksite to another, but not driving to or from home.
Car accidents driving to and from work.

Employee injury that occurs because the employee is intoxicated.

Employee injury intentionally caused by the employee.

Employee injury that occurs when the worker isn't following company procedures.
What's the difference between workers' comp and general liability?
General liability deals with accidents involving non-employees and customers, whereas workers' comp helps manage risk among employees on the job. Additionally, workers' comp is required by law.
Here are some examples of what each type of insurance covers:
| | |
| --- | --- |
| | An employee who works remotely from their computer develops carpal tunnel syndrome. The issue surfaced during the course of their employment. |
| | A competitor claims that your business stole its advertising idea. |
| | An employee was moving boxes around on a shelf when one fell and broke their foot. |
| | A customer participates in a brewery tour and injures their hand on the establishment's canning line. |
| | A construction worker drives to pick up tools for a new work-related project while they are on the clock. They get rear-ended and injure their neck. |
| | An employee fixing a plumbing issue in a customer's home messes with the wrong pipe. It causes the customer's entire kitchen to flood. |
What insurance policies does your business need?
As for workers' comp, businesses should read their state's website on workers' comp requirements since they vary from state to state. However, small businesses will most likely need it if they have any employees who aren't owners.
What's the best fit for your business?
Answer a few questions and we'll match you with an insurance partner who can help you secure quotes.