How to Start a Car Wash Business: The Ultimate Guide
If the math adds up for you, a car wash business could be an opportunity to be your own boss. Here's how to start.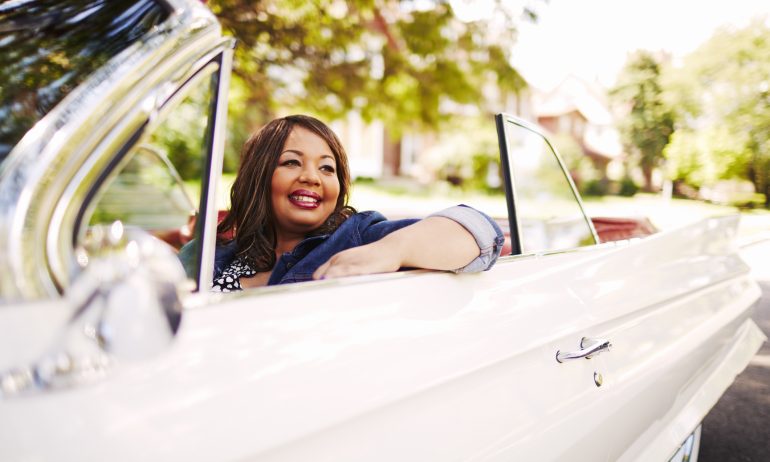 Many or all of the products featured here are from our partners who compensate us. This may influence which products we write about and where and how the product appears on a page. However, this does not influence our evaluations. Our opinions are our own. Here is a list of our partners and here's how we make money.
There are plenty of reasons why a budding entrepreneur might want to know how to start a car wash business. Car washes are in high demand: More than 2 billion take place each year in North America alone, and more than 72% of people report going to a car wash versus washing their own vehicle at home.
There's more to a car wash business than merely making vehicles sparkle on the outside, too. The services car washes can provide range from washes to detailing and waxing to vacuuming and more. With so much to offer, starting a car wash business can provide an entrepreneur with a worthwhile business opportunity that can create steady revenue streams — if they take the right steps.
How to start a car wash business
If you've ever wondered how to start a car wash business, you're far from the only one. There are pros and cons to starting your own car wash business of course, and plenty of financial considerations you'll have to factor in. But if the math adds up for you, starting a car wash could be a great opportunity to be your own boss (and make the town's vehicles sparkle, too). Here's how to get started.
Step 1: Write your business plan
No matter the industry, opportunity, or location you have in mind for a new company, you have to start with a robust business plan before getting your operation off the ground. A business plan outlines your aspirations for your company, financial projections about the costs involved, industry research, and more.
In fact, a solid business plan does much more than just detail how you plan to get your company off the ground. It also provides you with a general roadmap for how you will run your business on an ongoing basis as well. Think of a business plan as your template for beginning your business and keeping it focused on a specific goal (or goals) after it takes off. You may even want to update your business plan from time to time so it reflects the changing goals and financial needs of your business.
Last but not least, you'll likely need a solid business plan for financing and small business loan applications as well. Lenders want to know what your business is about, how it makes money, and what your overall vision for the enterprise is. Business plans make it easier for lenders to get this information in one helpful guide, which, in turn, makes it easier for you to make a compelling argument for why you need the financing you seek.
Developing a robust business plan doesn't have to be a difficult undertaking, either. This is true even if you're not the most confident writer or a math prodigy. Your typical business plan follows a conventional format. In fact, there are even business plan templates out there to make the process even easier.
Step 2: Get your car wash business registered
Once you've got your car wash business plan drafted, you're going to want to get your company off the ground. But before you can dive in, you'll need to take care of some additional preparatory work. Some elements of this are obvious, such as coming up with a business name. Other parts are a bit more complex, such as registering your business entity with the state and getting a federal tax identification number. Here's what you need to know and what to do in order to get your business on the right side of the law.
Before you get busy washing and detailing vehicles, you'll need to set up a business entity to make sure you're operating within the full regulatory requirements of the town and state in which your business will be based. There are several kinds of business entities, each with different advantages depending on your operating circumstances and needs.
A limited liability corporation (LLC) is a popular option for most kinds of businesses. LLCs make it easy to set up your business, pay taxes, and give your personal assets some distance from your business's financial operations. Plus, you can determine how you pay business taxes as well—even opting to pay them as part of your personal tax returns if you so choose.
On the more complex end of the spectrum are S-corps and C-corps, which both allow for more control over how a business pays taxes (but require a more complex governance structure and more rules about how business owners can pay themselves).
Step 3: Obtain business licenses
Every municipality is different when it comes to licenses and permits for businesses. It's crucial to register for each if your location requires them, as they help enforce a set of standard practices between businesses. Perhaps more importantly, your state or town could shut down your business if you don't have them. Remember that ignorance of the law is no excuse for not following the law: Be sure to check with your local secretary of state's office or chamber of commerce to make sure you have everything you need. The SBA is another helpful resource to make sure you have all the licenses and permits you need.
One specific consideration for car wash businesses are regulations around waste containment and mitigation. Most states and local governments place strict rules on car washes aimed at controlling their waste water and grit-trap waste disposal, the air emissions allowed from customers' cars, and the proper storage of fuel tanks. Operating a car wash is an inherently dirty business, and often requires the use of harsh chemicals. These rules help dictate what kinds of mitigation efforts are required for your business to reduce environmental harm.
Step 4: Get business insurance
Just about every kind of entrepreneurial effort benefits from having comprehensive small business insurance. The kind of insurance, as well as the breadth of your policy, depends largely on the kind of company you operate.
In the case of car wash businesses, there is a ton that can go wrong—and in the event of an accident or damage to a customer's vehicle, you're going to want to make sure your insurance can pick up a big portion of the bill. You'll want to make sure your car wash business has good general liability and workers compensation insurance, at the very least. Talk to a business insurance agent or business lawyer for more specific information about your individual needs.
Step 5: Separate your business finances
Once you've set up your business registration, obtained any required licenses, and have insurance in the works, your next step toward starting a car wash business is setting up your company's finances. The first step is making sure that your company has its own business checking account, so that you're able to keep your business and personal finances separate.
You might be wondering why it's so important to keep business and personal finances separate. After all, the business is your business, right? Well, there's more to it than that. You'll need a business bank account in order to protect your personal assets. If you operate as an LLC, separate business banking accounts will prevent creditors (and, in the event of legal action, those who sue you) from being able to come after your personal assets as well as those of your business. Plus, having separate business accounts will make it easier for you to keep track of your company's financial performance, pay taxes, and track your cash flow.
Once you have a business bank account, you'll also want to find the best business credit card for your needs. You'll use this card for all of your business-related spending, and depending on which one you choose, you can also receive cash back, travel rewards, 0% introductory APR, and more to help make the most of your money.
Step 6: Consider small business financing needs
Buying the machinery needed to operate a car wash can be expensive. So can keeping everything in working order on a regular basis. The equipment involved in most car wash businesses can cost more than $30,000 for a touchless system, and even more basic setups can still cost several thousands of dollars. Whether you choose to buy or rent your equipment, you may still find yourself in need of financing to get everything that comes along with getting your car wash business off the ground.
Thankfully, there are plenty of financing options out there that can make it a little more affordable to get your car wash up and running. Whether you need one large loan, rolling credit for incremental purchases, or financing that's designed to help you buy equipment, there's a solution out there.
If you're able to get a Small Business Administration loan, more commonly known as an SBA loan, you're in luck. These types of loans provide large sums of cash to qualified applicants at low interest rates and with generous repayment periods.
This can be an excellent option for small business owners who have an existing track record of success with other business undertakings, have good credit, and can show that their business will be viable over the long term. One of the most popular SBA loan options is the SBA 7(a) loan program. These loans can total up to $5 million, and can be used to raise working capital, refinance other loans, or even renovate your business.
Another type of loan, the SBA 504/CDC loan, on the other hand, is designed to help small businesses purchase large, expensive items that they might need for their operations, or even for things like commercial properties. This can be particularly helpful for car wash businesses, as much of the requisite machinery tends to be on the expensive side (and most certainly qualifies for the conditions of this loan program). You can borrow up to $5.5 million through this program, and have anywhere from 10 to 20 years to pay back what you borrowed.
Finally, the SBA microloan program can be a great option for new or smaller-sized businesses that need loans up to $50,000. These loans are great for companies that need smaller sums of cash to get themselves off the ground. Plus, borrowers can take up to six years to repay what they've borrowed, which is better than other non-SBA loans in most situations.
Getting approved for an SBA loan can be a pretty difficult thing for most small business owners to accomplish. That doesn't mean that you're out of luck with regard to getting small business financing, though. Another great option for accessing the funds you need to help move your car wash business forward is a business term loan.
Term loans provide borrowers with a lump sum of cash that they can use for appropriate business purposes. Your business may be a decent candidate as long as it's been in business for a while, and both you and your company have a good credit score. The interest rate, payout terms, and the amount of money your lender provides will between applicants and businesses.
Similar to the SBA 504/CDC loans, equipment financing can also help you obtain the money you need in order to purchase equipment and machinery that you may need to operate your car wash. These loans provide an attractive option to small business owners who may not have enough of a credit history, time in operation, or have bad credit. Instead of basing the loan approval on the track record of the borrower, equipment financing provides an alternative model for serving loans.
Borrowers approach their lender with the price of a piece of equipment, and the lender then provides the small business owner with the money needed in order to make the purchase. The borrower then pays back the loan, plus interest, over a set period of time. If the borrower can't make payments, the lender will repossess the equipment purchased with the loan. This means you don't have to offer up collateral to get the money you need, either, which can be great for businesses that are low on cash but big on financing needs.
There are plenty of boxes to check off when you're starting your car wash business. But, taking the time to do it right is crucial. You'll save yourself the headache of doing more paperwork when you're knee-deep in running daily operations, and will prime yourself for success down the road too.
Knowing how you intend to operate your business, what your financial needs are, and how you're going to satisfy them all can put you at a distinct advantage.
This article originally appeared on JustBusiness, a subsidiary of NerdWallet.