How to Start a Marijuana Business: The Ultimate Guide
Ready to start a budding marijuana business? Here are six steps to help you dig in.
Many or all of the products featured here are from our partners who compensate us. This influences which products we write about and where and how the product appears on a page. However, this does not influence our evaluations. Our opinions are our own. Here is a list of our partners and here's how we make money.
Before you start any business, you should have some idea of what the industry landscape is like: What are the earning potentials? What are the risks? Who is your competition?
Given the marijuana industry's short history, no one can be fully confident in how the cannabis industry will unravel — and how marijuana businesses will fare. A huge thing to consider is the demand in your area where you're planning to start your marijuana business and how you can set yourself apart from others offering the same service. After all, you won't be the only one wondering how to start a marijuana business.
As more and more states legalize the drug, marijuana businesses are presented with more profit-earning potential. Since legalization in 2014, Colorado's regulated cannabis industry sales have topped $6 billion. And sales are projected to reach $50 billion by 2026 — further proving the potential of a lucrative industry.
Here's what you need to know before starting a marijuana business and the steps to take if you decide to enter the cannabis industry.
Smart money moves for your business
Grow your small business with tailored insights, recommendations, and expert content.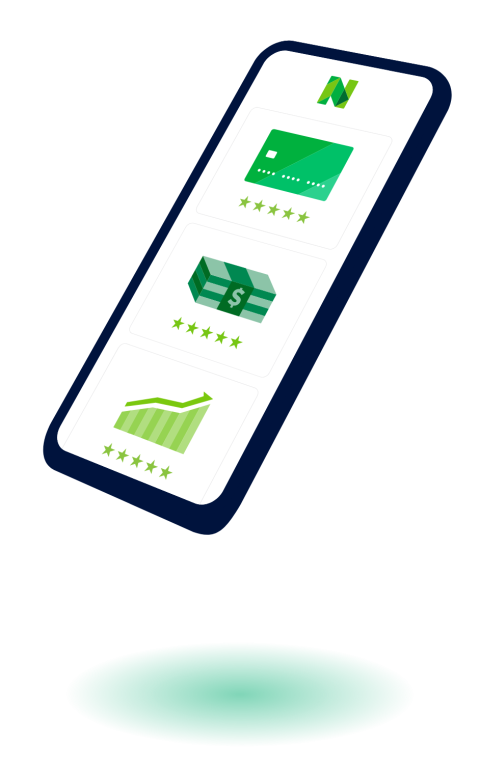 How to start a marijuana business in 6 steps
There's no denying that the cannabis industry can be a lucrative career choice. But starting a business — any business — requires a decent amount of work, both to prepare and legally create and operate it.
1. Decide what kind of marijuana business to start
Normally, the first step for starting a business would be coming up with a business idea, but if you're ready to start a marijuana business, you already have that step completed. What you do need to decide is what part of the marijuana business you want to be in. Do you want to open a dispensary, grow marijuana or deliver it? Maybe you want to do it all. The steps to starting a marijuana business can't progress until you've decided on this aspect.
Many of the other steps for starting a business will be fairly basic, but remember that with marijuana businesses the laws from state to state can change drastically and you need to be very sure of them before taking action. You'll want to spend a lot of time doing your research so you completely understand the rules around where and how you can sell marijuana. Talking to people who've started cannabis businesses of their own is also a good place to start.
with Fundera by NerdWallet
2. Write your business plan
When starting a marijuana business, your business plan will need to be a bit more detailed than it would be if you were opening a less strictly regulated business like a restaurant or jewelry business.
First of all, make sure you're following every law in your state. From where you want to open your marijuana business to who your suppliers will be, make sure everything is in line with the law.
"The most surprising thing about having a cannabis business is the amount of regulation that is involved and how it's constantly changing," says Dr. Jared Helfant, president of Sparx Cannabis.
Helfant's business is based in California, the first state to legalize and where marijuana is legal for both medical and recreational use today.
Your business plan will likely continue to change as the laws do, but it's key to have it in place when you're first starting a cannabis business. When you create your first business plan make sure it includes:
Business costs and when you plan to turn a profit.

How you plan to attract customers.

What will set your business apart from others like it, and who your competitors are.

Where you'll run your business from.

Who your suppliers will be.

Whether you have legal counsel to help you keep everything in order.
3. Register your business name and entity
Since marijuana isn't legalized on the federal level, and national prohibitions prevent the interstate sale of cannabis, big businesses have generally stayed away from the cannabis industry thus far — making it a prime industry for local businesses to enter.
Your marijuana business will likely be local and on a smaller scale, but you still need to choose a business entity that's right for you. The business entity you choose will affect the taxes you pay and the level of risk you're exposed to. You might be leaning toward opening your business as a limited liability company, also called an LLC, or maybe a corporation. Both entities can shield owners from personal liability but there are some key differences when it comes to an LLC vs. corporation.
You also will need to choose a name for your marijuana business. The process for choosing a business name will be specific to your state, but generally, you'll need to conduct a search to ensure the name you want is available, and then there will be a small fee associated with reserving your name for a set amount of time. Nail down both of these things before you try and register your marijuana business, as you'll need this information to do so.
4. Register your marijuana business and obtain licenses or permits
Every state has different laws around starting a cannabis business, and therefore, different types of business licenses, permits and registration practices will be required depending on where you want to open your business. You'll need to do your homework and ideally contact a legal professional in your state that can help you sort through everything to register your marijuana business and get the proper permits.
Before starting a marijuana business, know exactly what documentation, licensing and regulatory bodies you need to comply with to start and operate your business. FindLaw has a good resource on what specific permits and licenses marijuana businesses need in each state.
Some states, like California, have portals designed specifically for the licensing of marijuana businesses, and entire websites designed for business owners looking to start a marijuana business. Keep in mind that simply being a marijuana retailer or dispensary owner also comes with different rules and regulations than a business that grows or delivers marijuana.
All of these cannabis-specific permits, licenses and registrations come in addition to registering your business in the state, simply to be cleared to do business there. Don't forget that while you'll be saddled with more marijuana-specific tasks, you also have to do all of the other work when it comes to taxes and registration that a regular business would have to.
Taxes will also depend on the state in which you're starting your marijuana business. However, no matter where you're starting your cannabis business, you should apply for an employer identification number, which is also called a business tax ID number.
You can apply for an EIN online directly from the IRS and get approved almost immediately. You'll need it when tax season rolls around and you're paying payroll and income taxes for your business. Your EIN will also be necessary if you decide to open a business bank account or credit card, or if you apply for funding.
Every new entrepreneur has to face the reality of business startup costs. Those starting a marijuana business, though, might have more expenses than a typical business. And if you find that you can't cover all these initial expenses yourself, you may look for funding to start your marijuana business. This is another reason why you want to create a thorough business plan; any investor or lender you go to looking for money will want to see it to know whether your business is well thought out and that you have a plan to turn a profit. And when you do start thinking about funding, "Whatever you think you will need, add another 40%," says Helfant.
As a dispensary, you'll need to have licenses to sell medical marijuana. In states where medical marijuana is legal, marijuana businesses typically need to pay around a $5,000 non-refundable application fee for starting the business. (In Louisiana it's only $150 to apply, but in New Jersey, it's $20,000.) Most applicants for certificates fail to meet the startup capital requirements needed to ensure smooth operations from the get-go.
"It was way harder to have a successful cannabis business than expected. The number of costs including, high rents, taxes, lack of write-offs, licensing costs, etc.," says Helfant. He's no stranger to the costs that come with a regulated business either, before getting into the marijuana business, he was in dentistry.
The applications and licensing fees, paired with any regular equipment, marketing and startup costs you might face, make starting a marijuana business an expensive endeavor.
Due to the 280E clause (applying to law-abiding illegal drug traffickers paying taxes) marijuana businesses fork over a lot in federal taxes — more than the average small business.
Whereas federally legal businesses can deduct a variety of different business expenses, which help those businesses stay afloat, marijuana businesses can't qualify for the many different tax credits and deductions for operational expenses.
There's a 25% tax on what the grower ships to the processor, and another 25% tax on the processor to the retailer. After that, the retailer faces another 25% tax when the product goes into the consumer's hands. For Washington, there's a regular 10% sales tax, city tax and another 25% federal tax. According to the owners of Cannabis City, about 60% of the value of the product goes to taxes, 30% to the costs of goods sold and about 1% to 5% left for actually running the business.
Financing options for marijuana businesses are limited
Marijuana businesses might also have a harder time finding small-business loans to keep their businesses operating smoothly.
The lack of small-business financing for marijuana businesses stems first from the fact that they're federally illegal businesses.
Many of the best banks for small-business loans operate on the federal scale and are subject to federal banking laws that make lending to a marijuana business nearly impossible. Big, federal banks aren't willing to take the risk of being seen as aiding activities that are considered illegal under federal law.
So for the most part, big banks won't lend money to a marijuana business. However, alternative lenders have filled in some of the gaps in lending to owners of marijuana businesses. However, before you dive deep into starting a cannabis business, be aware that your financing and funding options will be limited compared to what a more traditional small business could secure.
"The best advice is to pre-plan everything well and be well-funded," says Helfant.
Considering the many complications and intricacies of the marijuana industry, wannabe cannabis entrepreneurs should think a little bit longer and harder about whether starting a marijuana business is the right move for them.
The excitement of the profit-earning potential in a relatively new and rapidly growing industry needs to be weighed against the downsides — namely, the costs, financing struggles and regulatory burden. If you decide to go ahead with your marijuana business, additional steps include obtaining business insurance, finding a retail space and hiring employees. But for now, these steps will help you get your marijuana business up and running.