How to Start a Wedding Planning Business: A Step-By-Step Guide
Learn how to start a wedding planning business with tips from Kaden Dean, a noted wedding planner in New York City.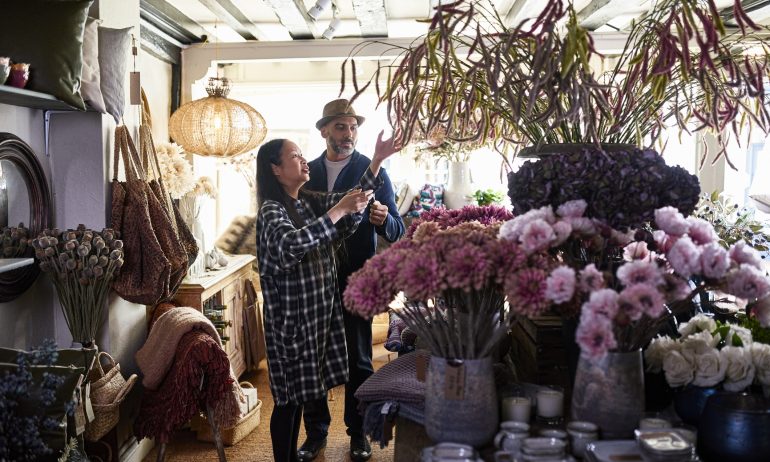 Many or all of the products featured here are from our partners who compensate us. This influences which products we write about and where and how the product appears on a page. However, this does not influence our evaluations. Our opinions are our own. Here is a list of our partners and here's how we make money.
If you love love and have stellar organizational skills, you may have considered starting a business in the wedding industry. When it comes to how to start a wedding planning business, it pays to keep calm and carry on. In fact, these very qualities have helped generate a growing income stream for Eileen Kaden Dean, owner of a successful wedding planning business in the New York City and New Jersey area.
"To be successful in this business, you have to stay calm and realize that a wedding emergency isn't your emergency. You can't make the stress about you because it's not your day," says Kaden Dean, owner of An Affair to Remember and a go-to wedding planner.
Kaden Dean, who opened her company more than a decade ago, is among the many small business owners who make up the nearly $60 billion wedding services industry in the U.S. The lucrative industry covers an array of wedding service providers, including wedding venues, apparel retailers, florists, photographers, and wedding planners, according to market research firm IBISWorld.
The average wedding in the U.S. cost over $44,000 in 2018, according to Brides.com. Wedding costs vary greatly depending on where you live and your budget, but Manhattan is the most expensive place to get married, with the average couple spending a whopping $96,910 according to The Knot.
Although websites like The Knot and WeddingWire make it easier for couples to plan their big day themselves, many still turn to professionals like Kaden Dean. An Affair to Remember helps plan the wedding, deals with vendors, and coordinates the chain of events at the wedding and reception to make sure the day goes off without a hitch. In a nutshell, wedding planners are in the business of creating happiness and keeping everything organized, so the couple doesn't have to worry about all the little (and big) things, says Kaden Dean.
If you're wondering how to start a wedding planning business, know that there are many moving parts, from picking out a bridal dress and venue to choosing invitations, to hiring a band or DJ, to selecting a menu. And the list goes on. Even small weddings—in vogue right now—aren't as simple to plan as you might think.
"There's a need for wedding planners as couples are busy doing other things, like looking to buy a house and working long hours in their careers. Having someone to manage things is attractive, and this way couples can enjoy themselves and be present on their wedding day," says Kaden Dean.
Smart money moves for your business
Grow your small business with tailored insights, recommendations, and expert content.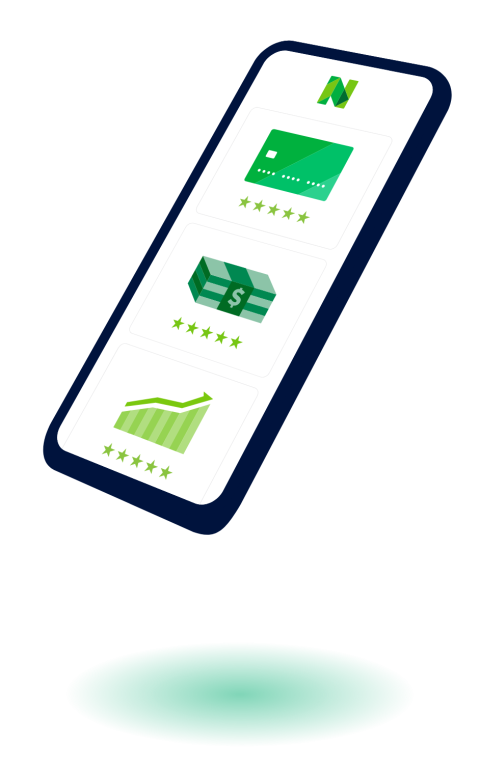 How to start a wedding planning business in 7 steps
There are a ton of different ways you can learn how to start a wedding planning business, but we'll give you a few steps to help you get your business started.
Step 1: Choose the type of wedding business you want to start and a name
Before you can do much else, you need to decide what kind of services you want your wedding planning business to offer. Wedding planners can offer all types of different services, and you should pick which ones you'll offer before you get to the nitty-gritty of planning your business and setting it up. You should also choose a business name during this step, and check with your state's Secretary of State resources to make sure that the name you want is available. You can usually do this using an online database on their website.
Kaden Dean started her wedding planning business out of a bridal dress store in New Jersey and expanded it from there. Her business offers everything from the full package to smaller day-of planning.
Although her clientele is in the greater New York area, Kaden Dean recognizes that not all couples can afford to spend upward of $50,000 on their weddings, which is part of the reason she offers several packages. Deciding what types of services and packages your own wedding planning business will offer will be important as you plan the business, market your services, and meet with potential clients.
For context, An Affair to Remember offers three pricing packages:
For this most expensive option, Kaden Dean will plan the entire event from soup to nuts. This includes helping couples find the perfect venue, lining up all the vendors, helping choose invitations and centerpieces, and just about everything else. "Sometimes I even help pick the colors of the ties."
The cost: about $5,000 and up.
This least expensive option is ideal for couples who want to do the planning themselves, but need some organizational help on the day of the wedding. For a typical wedding where Kaden Dean is hired for the day only, she creates a minute-to-minute timeline of when events will happen, like the hour the flowers will be delivered to the site and the exact time when the bridesmaids will arrive. On the big day, Kaden Dean is there to ensure that all goes according to plan.
She also handles any snafus. "One time a couple in the wedding party left a diaper bag in a taxi with their passports in it." She went to work and tracked down the diaper bag, so that the couple could participate in the wedding stress-free. An hour later, the bag arrived at the venue.
The cost: about $1,750 to $2,250. The exact pricing depends on the amount of time Kaden Dean puts in, the number of assistants hired, and so on.
This is An Affair to Remember's most popular offering. Couples hiring Kaden Dean for this package will plan their own weddings but rely on her to handle events on the wedding day, as well as any last-minute planning issues. "I take everything they have, shake it out, and see what pockets are missing to make sure everything is cohesive." This package usually entails five hours of consultation time, 12 hours on the day of the wedding, one hour for the rehearsal, and 15 hours of virtual legwork to put all the ducks in a row.
The cost: about $2,500 to $3,000.
Step 2: Choose a business entity
The next step in starting a wedding planning business is deciding how you'll structure your business for legal and tax purposes. You'll likely want to choose a business entity that protects you personally from any legal ramifications your wedding planning business might face. A great option for this would be to choose a limited liability company (LLC) as your business entity. An LLC is a registered business in which owners are not personally liable for the business's debts or obligations. You might also choose a limited liability partnership if you want to have a business partner but the protections an LLC can offer you. Once you choose a business entity you can move on to step 3 which is writing your business plan.
You'll also want to register the business with the state once you have the entity and name decided on. Now would be a great time to consult a business attorney familiar with your type of business who can help you make sure everything is up to par and that you aren't missing any steps. This person can also help you choose which business entity is best for your wedding planning business.
Step 3: Write a detailed business plan
If you're starting a wedding planning business, hopefully, you're already a good planner and this step should come naturally to you. You'll need to write a business plan before you can get your business up and running. You can use a business plan template or business plan software to make the process easier, but there are some specific things you should be sure to include in it, no matter how you write it.
You should include a summary of your business in the plan as well as a market analysis, a detailed list of the products and services you'll offer, your marketing and sales plan, your financial plan and projections, and more. Think of your business plan for a roadmap that will lead you through the early stages of building your business and making it profitable.
Your business plan should also include some of the vendors and any other businesses you plan on working with. During the first year of starting her business, Kaden Dean focused on developing such relationships. "It was a challenging first year, but I spent the time introducing myself to the local wedding vendors so I could find people to recommend and work with. I set the groundwork for my business and established myself."
An Affair to Remember's start-up costs the first year maxed out at $10,000, including the rent and furniture for the small space in the bridal shop, along with signage, business cards and brochures, a website, and advertising on WeddingWire. Kaden Dean also had to pay to attend bridal shows, hire an assistant to help her track advertising inquiries, and cover her childcare costs. The costs Kaden Dean had are the kind you should plan to face and include in the financial section of your business plan.
If you plan to hire employees to help run your wedding planning business, you'll need to obtain an EIN, also known as an employer identification number. However, even if your business is a one-person show at the moment, you'll likely want to get an employer identification number for your business to make things easier on yourself down the line. The good news is that it's fairly easy to apply for an employer identification number and you can apply online through the IRS' website and get one in a matter of minutes.
An EIN comes with a number of benefits and can be extremely helpful for your business. It can help you when it comes time to file your business taxes, get a business credit card, open a business bank account, or any other number of business necessities.
Step 5: Get a business bank account and business credit card
Now that you have an EIN, you'll use this number when applying to open a business checking account and business credit card. This next step of starting a wedding planning business is crucial, as you'll want to keep your business finances separate from your personal finances. When you're still working on setting up your wedding planning business maybe you'll be working out of your house as a home-based business or maybe you'll have a small storefront. Either way, you'll probably want to spend on some decor, or at least on some marketing products, and you'll likely want a credit card to use for that.
Keeping the business finances completely separate from your personal finances will be huge when it comes time to file your taxes and it will help you boost your business credit score as well.
Step 6: Get any funding you need
The next step in starting a wedding planning business? Funding your new venture. The startup costs associated with opening a wedding planning business don't have to be too high, especially if you're working out of your home or another business's space. However, you will still have some upfront expenses you may not have the savings to cover. In that case, this is the time when you might need to work on getting a business loan or other funding option.
And because you have a great business plan already, you can use that to show potential investors or lenders that you have a well thought out business and a plan for turning a profit quickly. Of course, getting a loan as a new business isn't always easy. If you're finding your options to be limited, you might turn to a 0% introductory APR business credit card as an interest-free loan of sorts. With this type of credit card, you won't pay any interest on the balance you carry over for the length of the introductory offer (this will depend on the card, but at most will be 12 months). Just make sure you have a plan to pay off your balance by the end of this intro period, when a variable APR will set in, or this won't be the most effective funding tool.
Step 7: Market your services and start doing business
Once your wedding planning business is up and running and have the services you're offering laid out, you can start marketing them and hopefully bringing on new business. Consider marketing at trade shows and with any bridal boutiques in your area, or forge relationships with wedding venues to find clients. Once you get your first client, you're off to the races and can consider yourself fully in business.
The brides and grooms you work with will be grateful for your services and you can help them make their special day as stress-free as possible.
"Hiring a planner is so important to your big day," says Kaden Dean. The last thing a bride needs is for someone else to show up to handle the details: "They trust me. When you hire me, you get me. I've never missed a wedding."
And keep in mind, happy customers can provide referrals and word-of-mouth marketing that can give you business the boost it needs to take off.
If you want to survive and thrive in the wedding planning business, you've got to put on a happy face and mean it—all the time. Also, you've got to be nice—all the time, says Kaden Dean.
It might seem like a simple recipe for success, but if you do a great job and you're happy and people know it, the referrals will flow and you'll stay busy, she says.
This article originally appeared on JustBusiness, a subsidiary of NerdWallet.