25 Side Business Ideas
If you're looking to get into the gig game, consider one (or more!) of the 25 side business ideas we list here.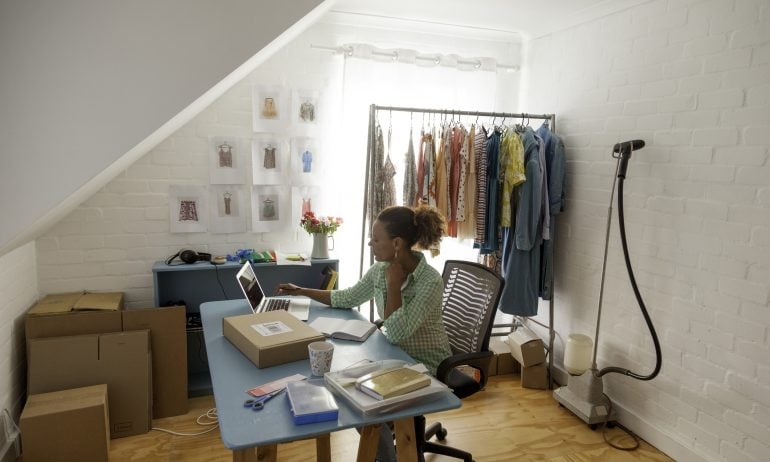 Many or all of the products featured here are from our partners who compensate us. This influences which products we write about and where and how the product appears on a page. However, this does not influence our evaluations. Our opinions are our own. Here is a list of our partners and here's how we make money.
Having a side business on top of a day job isn't necessarily easy, but it is becoming pretty mainstream. Whether you dream of starting a business one day and hope to grow your side business into a full-time gig or want to supplement your income or pursue a passion in your free time, a side hustle can be a great solution. In fact, as of 2017 over 44 million Americans had a side hustle; and thanks to an increasingly mobile or freelance-based workforce, the side hustle trend isn't likely to slow down.
Smart money moves for your small business
Get access to business insights and recommendations, plus expert content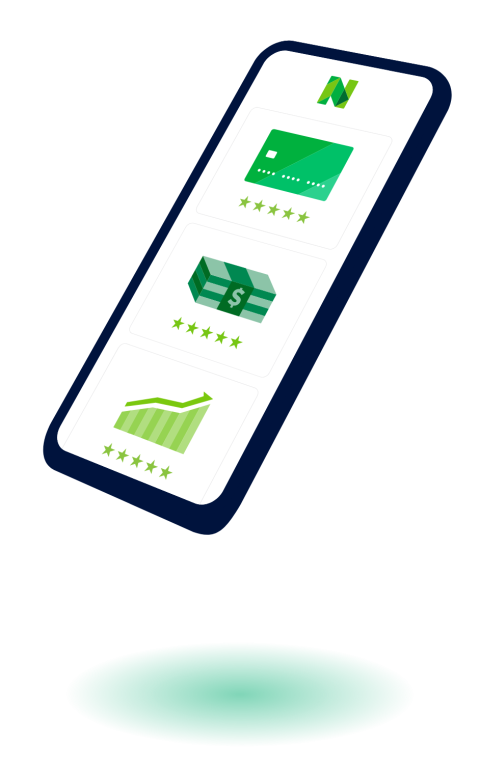 If you're looking to get into the gig game, consider trying out one (or more!) of the 25 side business ideas we've put together here. Most of these side hustle ideas can grow into full-blown businesses, while others are accessible, time-efficient ways to earn a chunk of cash while you work your day job. Let's get into it.
25 side business ideas to try this year
1. Resell used clothing and items.
Caught by the Marie Kondo bug? Don't trash the clothes or items that don't spark joy but are still in pretty good shape: sell them.
Reselling old stuff is an efficient way of clearing your clutter and, depending on the amount and quality of your clothes, this semi-passive income source can be a surprisingly lucrative side business—one of our friends has made almost $19,000 by selling old designer items on The RealReal (seriously). It's also easy to sell gently used clothing, shoes, jewelry, and accessories on sites like Depop, ThredUP, Tradesy, and Poshmark.
If you want to resell more than just clothing and accessories, consider selling on eBay or becoming an Amazon seller. Opening and managing a store on either platform takes a little bit of work, but as long as you're operating within the platform's guidelines, you can sell virtually anything you want—and you just may become among the small percentage of sellers who make over $1 million on Amazon or eBay.
2. Declutter and organize people's homes.
Once you've cleared your own home of non-joy-sparking objects, move onto clutter-clearing other people's homes (and charging them for it). Professional organizers are neat freaks, of course, but they're also compassionate, personable, and excellent listeners—your clients aren't just paying you to purge and organize their stuff, but they're trusting you with some of their most sentimental objects.
If this sounds like a promising side business idea for you, consider signing up for a course or certification program in professional organization, like those offered by the National Association of Productivity and Organizing Professionals. Once you've established yourself, you can charge up to $80 per hour, or a $375 flat fee for large projects, if you want to stay within the average range.
3. Sell original items on Etsy.
A great side business idea if you're a crafter, maker, or artisan: Monetize your one-of-a-kind items by opening an Etsy shop, a platform that literally exists to help creatives connect with customers across the globe (though you can sell vintage and secondhand items on the platform, too). Selling on Etsy is an ideal side hustle idea as you work your day job, but with a lot of persistence and excellent product photography, it is also possible to make a living selling on Etsy.
Once you start garnering some healthy traffic on Etsy, however, we'd recommend building a standalone ecommerce store on Shopify or another ecommerce platform and selling on both platforms concurrently. That way, you can be in full control over your branding, customer relationships, and store management (and take advantage of yet another revenue stream—in this case, more is better).
4. Participate in the gig economy.
Taking on odd jobs during your off hours is the perfect way to earn extra money on nights or weekends. Thanks to the newly minted gig economy, which is expected to grow to 43% of the workforce by 2020, it's simple for self-motivated folks to find short-term, one-off, low-lift jobs.
Just a few gigs to consider:
Become an Uber or Lyft driver

Deliver food via Postmates, Uber Eats, Seamless, or GrubHub

Sign up to be a TaskRabbit and complete everyday projects and repairs for people in your neighborhood

Participate in focus groups and surveys

Become an Amazon Mechanical Turk Worker
Once you build a patchwork of gigs, understand various platforms' average rates, and get a feel for how much of your time and energy each job requires, it may even be possible for your side hustle to become a full-time gig.
5. Rent out your home on Airbnb.
If you live in a highly trafficked, tourist-friendly, or vacation-conducive area (and you don't mind the prospect of strangers living in your home), your ideal side business could be to become an Airbnb host.
First you'll need to receive the proper permissions from your landlord, co-op board, homeowner's association, or other entity to make sure you're actually allowed to rent out your home/apartment/guest wing/pool house/houseboat, and that you won't run into any legal restrictions on short-term rentals within your city, county, or municipality. Once you've got the all-clear, you'll need to create an Airbnb host profile and clean, organize, and stock your home to accommodate guests. During the duration of their stay, you'll also need to be readily available for your guests in case they encounter problems or requests, and be prepared to deal with the occasional less-than-cooperative guest.
Renting out your home on Airbnb or other short-term rental platform isn't necessarily the easiest side hustle, but Airbnb hosts have the potential to make an average of $924 per month. That's a good chunk of change, especially considering that overhead costs are low or nonexistent.
Becoming a dog walker is a no-brainer for animal lovers looking for side business ideas.
Depending on how solid your self-marketing skills are, you can either join an existing dog-walking/pet-sitting agency, or strike out on your own. If you join an agency, you'll need to give up a portion of your rate, but the agency will do all the heavy lifting for you — i.e., finding dogs to walk and pets to sit. If you opt to start your own dog walking business, you'll be in full control over setting your rates, pocketing the total, and organizing your schedule according to your bandwidth, but you'll need to find customers on your own. For that, we'd recommend setting up a small business website and social media platforms, reaching out to your personal connections, putting up flyers around your neighborhood, and letting word-of-mouth marketing work its magic.
How much you can make dog walking also largely depends upon where you live. According to Care.com, average hourly rates for dog walkers range from about $15 to $18, depending on where you live. But once you build up a clientele (assuming you're solo), you can expand your side hustle into a full-scale business. You can even consider working pet grooming and pet sitting into your operations, too.
7. Babysit or open a daycare.
Lots of us grew up babysitting kids in the neighborhood after school, on weekends, and in the evenings—and that's exactly what makes babysitting an ideal side hustle for adults working full-time jobs, too. Here again, average babysitting rates mostly depend on where you live and how many children you're watching, but one survey shows that the average hourly babysitting rate is $16.75 for one child and $19.26 for two children.
Luckily, finding babysitting gigs is pretty easy if you leverage the power of the internet: Just make a profile on sites and apps like Sittercity, Care.com, and Sitter, which safely connect you to parents seeking babysitters in your area. But tapping your personal network for babysitting gigs is valuable too, as are word-of-mouth recommendations. You might also consider stacking flyers in your local schools, library, place of worship, pediatrician's office, or other local gathering places with proper permissions. And if you're serious about building a child care business, you can build up your experience and clientele with your eye on starting a daycare center down the line.
8. Start a housekeeping business.
As most of us consider cleaning our homes a necessary evil, becoming a house cleaner means you'll have no shortage of customers if you start a housekeeping side business. The exact amount you can make cleaning houses depends on the rate your clients are willing to pay, but on average, house cleaners make $530 a week; and, as is the case with most good side hustles, housekeeping requires very little overhead, as most clients will provide their own cleaning supplies.
To find clients for your cleaning business, you can list your services on websites like Angie's List, Care.com, and HouseKeeper.com, as well as conduct your own marketing efforts, like creating a business website and Facebook page. To set yourself apart from the competition, you can consider incorporating other services into your cleaning business too, like carpet cleaning and light landscaping and home repairs.
Whether you're a teacher looking for an extra revenue stream, a former teacher eager to connect with students again, a grad student with time to burn and bills to pay, or if you simply excel in a certain subject and have the GPA to prove it, then tutoring can be a rewarding side hustle for you.
You can choose whether to build an independent tutoring agency—either with or without the ambition to add other tutors to your roster and become a multi-employee business—or you can seek local tutoring agencies (a simple Google search can do the trick, or you can inquire with your local schools and libraries). Successful tutors specialize in specific subjects or standardized testing, but many adults beyond school age haven't written a thesis paper or taken the SAT in several years—so make sure to set aside a few hours a week to brush up on your skillset and to create lesson plans.
Depending on your credentials and where you live, tutoring can be one of the most lucrative side business ideas on this list, and it certainly has the potential to become a full-time job: On average, private tutors charge up to $85, or up to $80 if you work at an agency or learning center. But tutors at elite agencies, or tutors working in high-income areas, can charge over $100 per hour. If you're going the private route, you'll need to do some market research to determine how much you can reasonably charge for your services.
10. Become a career coach.
If you're highly organized, a good listener, and have your finger on the pulse of the current job market, consider becoming a freelance career coach as a side business.
You can think of career coaches as a hybrid between a life coach and a tutor: You'll consult with your clients to evaluate their work-related goals, preferences, and strengths to find the right career path for them, then get into the nuts and bolts of writing their resume and cover letter, practicing their interview skills, and helping them search and apply for jobs.
Job coaches don't require certification to operate legally, but it's a good idea to receive training or higher education if you're serious about building a trustworthy coaching business. To start, look into career coaching courses on Udemy, an online course through a major university, or seek certification through International Coach Federation or the Professional Association of Resume Writers and Career Coaches. How much you can charge your clients depends on several factors, but according to Payscale, the average career coach salary is $43,725, or $24.80 per hour, which makes this gig absolutely plausible as an eventual full-time career.
11. Offer freelance creative services.
If you want to flex the creative muscles you don't get to work during your day job, consider offering whatever skill or craft you excel in as a freelancer. Writing, editing, proofreading, graphic designing, web designing, translating, and illustrating are just a few in-demand creative services, and they all lend themselves nicely to hourly or contract work that you can take on as a side business.
There are lots of digital resources you can use to market yourself, list your services, and find freelance work that fits into your schedule—take a look at Upwork, Freelancer.com, and Fiverr, to start. At the same time, it's a good idea to create a small business website and update your social media channels to let your extended network know that your creative services are open for business.
12. Keep the books for local businesses.
A great side business idea for Type A people with a love of numbers is becoming a part-time or freelance bookkeeper for small or local businesses.
As a reminder, bookkeepers are not the same as accountants: For one, bookkeepers don't need bachelor's degrees to work, as accountants do; they also aren't responsible for tax planning and offering tax advice, as accountants are. Rather, bookkeepers record, organize, and maintain business's key financial documents, transactions, and processes. While it's possible that your client uses a physical ledger, it's more likely that you'll be working on an accounting software.
Although advanced training or degrees aren't necessary to become a bookkeeper, we'd still recommend seeking credentials so you can market yourself well for employers, and charge a higher rate. The American Institute of Professional Bookkeepers and the National Association of Certified Public Bookkeepers both offer certification programs. According to Upwork, bookkeepers listed on their site in North America charge anywhere from $10 per hour for basic data entry, up to $150+ per hour for credentialed bookkeepers or accountants.
with Fundera by NerdWallet
13. Dip your toe in the food industry.
While starting a restaurant is notoriously risky, foodies seeking extra cash don't need to risk it all to break into the hospitality industry—try a side business instead.
For instance, either trained chefs or excellent self-taught cooks can become private chefs who prepare large-scale meals for personal or corporate clients' parties and special occasions, prepare their clients' meals at home, or both. If this sounds like too much of a commitment, start by catering for your friends, family, coworkers, and friends of friends when you have the time.
Other foodie-approved side hustles? If you've developed a recipe for a packageable and shippable food item, consider selling your wares at a farmers' market, specialty food store, and online, either through an ecommerce platform like Etsy or a standalone online store. And if you find yourself in possession of a full menu, startup funding, time, and a truck, you might be ready to start a food truck business.
14. Do home or tech repairs.
Drains clog, drywall cracks, computers crash—things break, but many among us don't know how to fix them. If you're one of the gifted few who does, consider becoming a freelance handyman or, if gadgets are your thing, offering tech repairs as a side business.
Depending on which types of services you're offering, you may need special training; for instance, some states require licenses to do plumbing, electrical, and HVAC work. As is often the case, having official licenses or credentials under your belt can also fetch you higher rates. Regardless, there's no substitute for hands-on experience, so start by fixing things around your own house, plus your neighbors', friends', and family's homes.
As handyman jobs typically take just a few hours, it's easy to fit gigs into your schedule if you're still working elsewhere full time. Once you've built your experience, clientele, and acquired the proper training and licenses (if necessary), you can start charging anywhere between $77 and $300+, on average, depending on the scope of the job.
15. Plan parties, events, or weddings.
Are you known among your friends for throwing epic themed parties? Do you love a highly detailed schedule? Are you passionate about logistics? Then party planning might be your calling—or at least a fun side business idea.
Starting a wedding planning business or other event planning firm doesn't require any special training, but it does require a healthy book of contacts, a deep knowledge of vendors in your area, and a good amount of extroversion. Marketing is crucial too, and it's likely that word of mouth will fetch you your first customers.
To start, you should first create a business website and dedicated social media channels for your side hustle so potential clients can easily find you. Consider sending out a mass email to your contacts to get the word out about your services, and head out to shows and expos so you can connect with vendors and start to build your infrastructure. Expos are also an opportunity to meet other party planners, so you can start to do some market research about which services you can offer to differentiate yourself from local competition, and at what price point.
The good news? Party and wedding planning requires almost no overhead, and other than day-of services, you can do most of this research- and communication-heavy work from your home.
16. Become a fitness instructor.
If you have a passion for health and fitness, becoming a fitness instructor is a side hustle idea worth pursuing. The barrier to entry is pretty low, startup costs are nonexistent if you're employed by a studio or gym, and you get to stay active while you're working.
Of course, you'll need to acquire the proper certification and training to become a fitness instructor or personal trainer, but lots of gyms and studios offer teacher training. So if you're interested, it's worth going to your local gym or boutique studio and inquiring about becoming an instructor. Whatever modality you choose, teaching fitness classes makes for an excellent supplement to another part-time job (or several of them), as you'll likely be working in hour-long chunks.
Doulas are trained to provide emotional and physical support to mothers during childbirth, and generally act as advocates for mothers during labor. Although they're often conflated, doulas differ from midwives in that the former don't need to undergo medical training—which makes certifying as a doula a bit less time- and labor-intensive than becoming a midwife. Doula training typically entails seven to 12 hours of childbirth education, 16 hours of birth doula training, and attending two to five births, according to Natural Healers.
Although they're a little under the radar now, overall employment of doulas is expected to grow 15% from 2016 to 2020, which makes this a promising side business idea. There are lots of places to find doula training programs, so start by checking out DONA International to find one in your area. Generally, doulas can make between $250 and $1,000 an hour.
18. Start a dropshipping business.
Dropshipping is also a little under the radar, as this side business idea is a subset of ecommerce: Dropshippers sell products to customers that are shipped directly from the manufacturer or supplier. Right now, almost 33% of online stores fulfill orders through dropshipping, and as the ecommerce industry grows 17% every year, dropshipping is also expected to gain in popularity.
19. Maintain lawns in your area.
If you live in a suburban or rural area, starting a landscaping business can become a seriously lucrative side hustle—in fact, 24% of landscaping businesses made more than $1 million in gross revenue in 2018. While it may take some time to build up to that revenue, you can start out charging around $30 to $50 per hour, dependent on your location and your services, to stay within the average range. You can also consider adding snowplowing and assorted yard maintenance work to your roster to avoid seasonal dips.
20. Become a virtual assistant.
Thanks to an increasingly mobile workforce, virtual assistants—who are self-employed, remote workers to whom companies outsource their administrative tasks—are a rapidly growing trend. In fact, the virtual assistant market is projected to grow from $1 billion in 2017 to $11.5 billion by 2024. That makes this a promising side business either for full-time administrative assistants to take on during their off hours, or for seriously organized freelancers to work into their schedules.
On average, virtual assistants make about $16 per hour, but of course that varies dramatically depending on where you live and which companies you're working for. To find virtual assistant jobs, you can check out job boards like Indeed, FlexJobs, and Upwork, but also be sure to do some marketing on your own behalf—update your social media and LinkedIn profiles, create a business website, and tell your network, for starters—as you never know who among your extended network might be looking for a remote assistant.
Unlike therapists, who are educated, trained, licensed, and regulated, life coaches only need to be trained and certified, though they're not state-regulated. There's a difference in their practices, too: As a gross generalization, therapists are trained to identify and work with patients to improve mental health, emotional, relationship, and substance abuse issues. On the other hand, life coaches help clients identify areas of their life that require growth and development—be it career, relationships, or spiritual growth—and they work together to reach those goals through actionable steps.
You can check out the International Coach Federation's Training Program Search Service to find a training program that works for you.
Personal coaching also happens to be one of the fastest growing industries for entrepreneurs, and coaches can generally charge between $75 and $1,000 per hour for their services.
22. Manage a local business's social media channels.
Social media marketing is integral to a well-rounded small business marketing plan, but not every small business owner has the knowledge of social platforms or the bandwidth to stay on top of it—so if you're especially adept at building social profiles and garnering and engaging followers, there's a huge market for your skill set.
Even if you're a social media native, know that there's a difference between maintaining a personal social media presence and business social media presence, so you might want to take an online class in business-specific social media management. Take a look at course offerings on Udemy to start if you're serious about this side business idea.
23. Monetize your own social media channels.
Love them or hate them, social media influencers are onto something: On average, a sponsored Instagram post can pay between $50 and $50,000, depending on how "influential" the influencer in question is. Becoming a social media influencer isn't necessarily a reliable source of income, especially as it'll take time and dedication to find your niche, develop your persona, and build your following. But if you're constantly on your phone anyway, and you're looking for a low-lift side hustle (and you have charisma to burn), why not monetize that time?
24. Become an SEO consultant.
SEO strategy is also crucial for a successful small business marketing scheme, but understanding SEO is perhaps even more niche than nailing a strong social media presence. So if you're a disciple of Neil Patel and Marie Haynes, you should definitely consider setting up shop as a freelance SEO expert for small business owners as a side business. And as SEO consultants are in such high demand now, you can charge a pretty good fee for your services; on average, SEO consultants can make up to $27 an hour.
If you like your day job but not the 9-to-5 lifestyle, think about pivoting your day job into a side business and become a freelance consultant in your field of expertise. Or, if you're just looking to expand your working hours outside your day job and your field (and your contract) allows for it, you can take on freelance work after hours to make some extra cash.
Ultimately, the side hustle that will work for you comes down to your bandwidth, interests, and skills—as the most successful side businesses start out as passion project. So choose the side business idea for which you're most willing to sacrifice your free time, have fun with it, and you just may find yourself watching your side hustle grow into a full-time career.
This article originally appeared on JustBusiness, a subsidiary of NerdWallet.