2022-2023 Arizona State Income Tax: Rates, Who Pays
You don't necessarily have to live in Arizona to pay Arizona state income tax.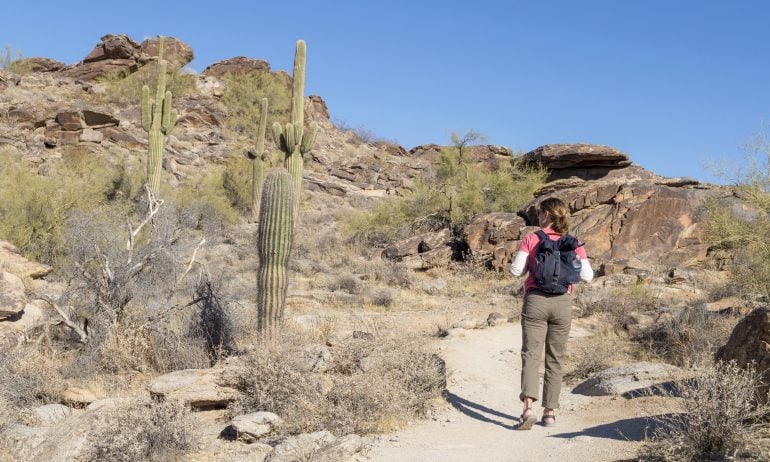 Many or all of the products featured here are from our partners who compensate us. This influences which products we write about and where and how the product appears on a page. However, this does not influence our evaluations. Our opinions are our own. Here is a list of our partners and here's how we make money.
Arizona state income tax brackets and rates depend on taxable income, tax-filing status and residency status. For the 2022 tax year (taxes filed in 2023), Arizona has two income tax rates: 2.55% and 2.98%.
2022 Arizona state income tax rates and tax brackets
Arizona state income tax returns for tax year 2022 were due April 18, 2023, or Oct. 16, 2023, with an extension.
Single or married filing separately
Head of household or married filing jointly
Note: Arizona residents who made over $50,000 in taxable income, as well as all part-year or nonresidents, are required to use the above tax brackets to figure their tax liability. Full-year Arizona residents who earned below $50,000 in taxable income can use either the above table or the Arizona Department of Revenue's optional tables to determine their taxes owed. 
Arizona previously had four tax brackets with rates that ranged from 2.59% to 4.5%. Several legislative changes, including Senate Bill 1828, made significant modifications to the tax structure. Under the new rules, the four tax brackets were slashed into two for tax year 2022. For the 2023 tax year, which will impact returns filed in 2024, the state will begin using a flat 2.5% tax.
There's still time to get your taxes done right with Harness Tax.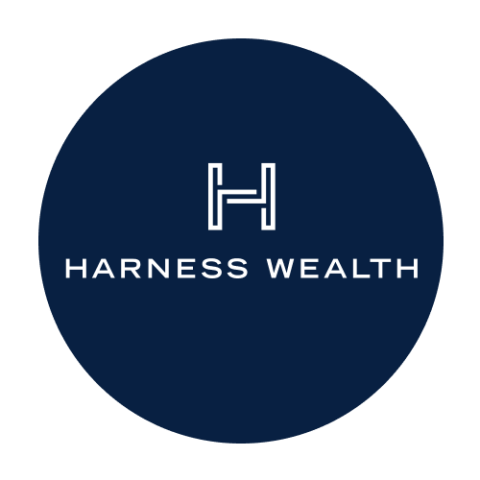 Do I have to pay Arizona state income tax?
Generally, you have to file an Arizona state income tax return if you're a resident, part-year resident or nonresident.
Full-year and part-year residents must file if their gross income is above these amounts:
Married, filing separately

Note: Arizona gross income equals your federal gross income minus interest from government bonds, Social Security retirement benefits, Railroad Retirement Act benefits, active duty military pay and pay for service in the National Guard.
The rules for nonresidents are a bit trickier. Nonresidents must divide their Arizona gross income by their federal adjusted gross income to get a sense of their filing requirement. The Arizona Department of Revenue has more guidance in the Form 104NR instructions.
Am I a resident for Arizona state income tax purposes?
There are three types of residency statuses when it comes to Arizona state income tax. They determine what portion of your income the state will tax.
Types of residency statuses in Arizona
| If your Arizona residency type is... | Arizona taxes this part of your income. |
| --- | --- |
| | All income from all sources inside and outside Arizona. |
| | All income received while a resident, plus income from Arizona sources while a nonresident. |
| | Income from Arizona sources. |
In general, you're a resident of Arizona for tax purposes if your primary, permanent home is there or you spent more than nine months there during the tax year. Arizona residents file Form 140, 140A or 140EZ. The Arizona Department of Revenue has a detailed breakdown of which form you should use based on criteria such as your income, if you plan to itemize, and whether you'll claim estimated payments.
Part-year resident status rules
Generally, you're a part-year resident of Arizona if you were a nonresident for some of the tax year. This is often the case for people who moved to Arizona from another state.
If you're a part-year resident, you typically pay Arizona state tax on all income you received during the part of the tax year you were a resident of Arizona, plus state income tax on income just from Arizona sources while you were a nonresident. Part-year residents file Form 140-PY.
Nonresidents still may have to pay Arizona state tax on income they receive from Arizona sources. This means you may need to file an Arizona state income tax return even if you live in another state but made money from Arizona-related things such as:
Services performed in Arizona.

Rent from real estate you own in Arizona.

The sale or transfer of real estate in Arizona.

Income from an Arizona business, trade or profession.
5 things to know about Arizona state income tax
---
Free initial consultation.

$295 investigation fees. (NerdWallet users get 50% off these fees by using the code NERD50.)

Average resolution fees run from $3,000 to $5,000.
Refunds possible within 14 days. If resolution services cannot be provided following discovery phase, investigation fees will be refunded.
Free initial consultation.

Average resolutions fees run from $995 to $5,000.
Phone, email, mail and online portal.

Refunds available within 15 days of enrollment. After 15 days, refunds are possible but limited.
Free initial consultation.

Free investigation phase for federal debt relief.

Resolution fees start at $500 and typically run from $1,500 to $5,000 on average.
Dedicated case coordinator.

Refunds possible but limited.
See all your savings, credit cards, and investments together in one place.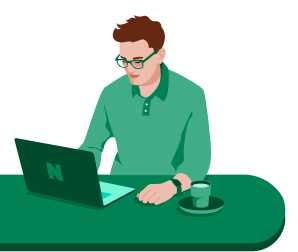 Get more smart money moves – straight to your inbox
Sign up and we'll send you Nerdy articles about the money topics that matter most to you along with other ways to help you get more from your money.