How to Add United Economy Benefits to a Basic Economy Ticket
Upgrading to United's economy class gives you the option to change your flight, bring a carry-on and more.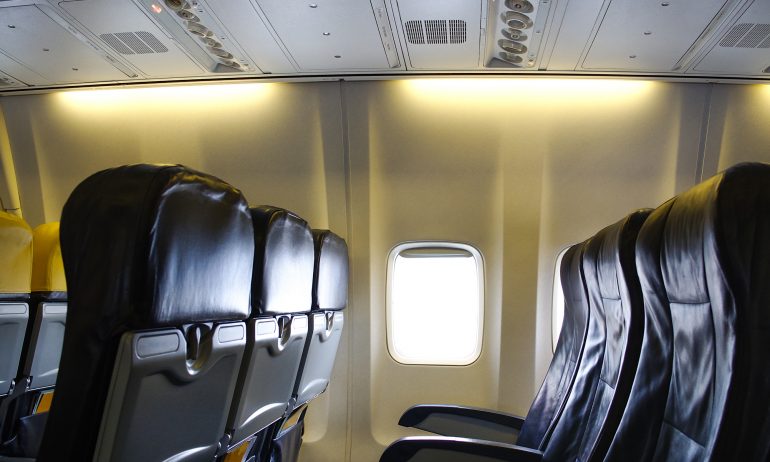 Many or all of the products featured here are from our partners who compensate us. This may influence which products we write about and where and how the product appears on a page. However, this does not influence our evaluations. Our opinions are our own. Here is a list of our partners and here's how we make money.
Basic economy fares on United Airlines are a great way to save money if you don't mind giving up the perks that you get with main cabin economy fares, like free seat selection, a carry-on bag and no-fee flight changes.
But what if you book a basic economy fare, then later realize you made a mistake and that you should have paid more for a main cabin fare so you could carry on a bag, sit with your family, change your travel dates or enjoy some of the benefits of your United elite status.
Historically, you've had the option of paying separate fees for a few of these perks, like seat selection. But now, you have another option: For flights within the U.S. and short-haul flights to Mexico, the Caribbean and Central America, you can pay a single fee, which varies based on the flight details, to switch a basic economy ticket to regular economy.
Here's how to add United economy benefits to upgrade and switch your basic economy fare.
If you're thinking of converting your basic economy ticket to regular economy, start by reviewing the terms of your current booking. Here's what you get with a basic economy fare on United:
If the terms of basic economy no longer work well for your trip, consider whether it would be worthwhile to pay to add United economy benefits on qualifying flights. Here are the bundled benefits you get with the United switch to economy feature.
Ask yourself which main cabin economy perks you need and consider whether you should buy them a la carte.
For example, if all that you want is the chance to choose your seat, you may be able to buy that separately. Log in to the United website and go to the "Trip details" page, or log in to the app and select "Reservation details." Look at the seating chart for your flight to see if you're offered the option to pick your seat in main cabin for an added fee. Compare that with the offered price for changing your basic economy ticket to main cabin economy with the United switch to economy option.
If the a la carte option can meet your needs more cheaply, that's the way to go.
For example, adding the option to choose your seat on your basic economy trip may cost $30 or more per direction of travel depending on your flight, as you can see in this recently searched flight from Houston to Atlanta.
If seat selection is all you need, then compare the cost with upgrading to economy price (remember to double the seat selection fee if it's round trip) and go with whichever is cheaper.
The exact price of these upgrades depends on your route, and the cost will be charged per passenger per direction of travel. Unfortunately, you won't be able to see the price until after booking a basic economy fare.
The option to add United economy benefits, if available, will show up after you've booked your basic economy flight. You can find it either on the "Trip details" page at united.com or under "Reservation details" in the United mobile app.
You'll be able to upgrade for one or both directions of travel, but you must add United economy benefits for every person on the reservation.
If you bought a basic economy ticket, switching to economy could make sense for a number of reasons.
If you need to reschedule or cancel your flight, you can purchase the economy upgrade instead of buying a whole new ticket as you'd have to with a basic economy fare.
If you have Premier status in the United MileagePlus loyalty program, switching to economy means you can enjoy status perks like seat upgrades and the ability to earn premier qualifying points — neither of which are an option when you fly basic economy. But the number of miles and Premier qualifying points you earn will be based on your original basic economy fare.
Switching to economy might also save you some cash compared with adding on a la carte upgrades individually.
Upgrading to United Economy will likely be most beneficial for travelers who need to cancel or change a flight because it will likely be much cheaper than purchasing a whole new flight (thus bearing the cost of the original). This new option is also a plus for anyone who books basic economy, then later realizes they need some of the perks of main cabin economy — like the option to sit with family members or earn Premier qualifying flights.
You want a travel credit card that prioritizes what's important to you. Here are our picks for the , including those best for: