The Guide to Priority Pass Lounges at Vancouver International Airport
There are several Plaza Premium lounges at YVR that are available to Priority Pass members until July.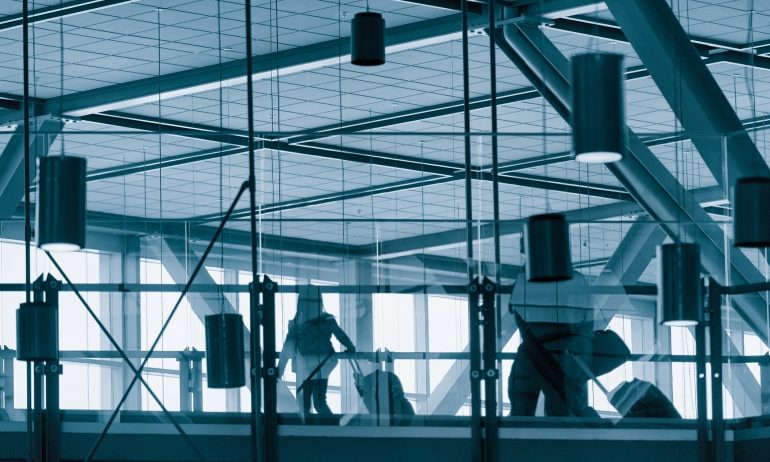 Many or all of the products featured here are from our partners who compensate us. This may influence which products we write about and where and how the product appears on a page. However, this does not influence our evaluations. Our opinions are our own. Here is a list of our partners and here's how we make money.
Vancouver International Airport, YVR, has several lounges for travelers to enjoy before a trip. Access depends on where you're flying, but both the domestic and international terminals of the airport offer multiple lounges.
Options include airline-operated lounges from global carriers like , and , and there's also a . Additionally, Priority Pass card members have numerous traditional lounges to choose from, as well as a restaurant where cardholders receive a dining credit.
Whether you pay for a subscription to Priority Pass or have one of the , there are six options to visit when traveling through YVR. Sometimes the best one may not be accessible based on where you're flying, so be sure to review the Priority Pass website before heading to the airport.
Here's a look at where the Priority Pass lounges are at Vancouver International Airport and what they offer.
Note: Due to ongoing COVID-19 concerns, some lounge benefits and/or hours of operation may be temporarily altered or unavailable. You should always check directly with the lounge or Priority Pass website for current details on availability.
Location: Domestic terminal, third floor, near Gate B15.
Hours: 7 a.m. to 1:30 p.m. (closed Tuesdays).
Conditions: Children younger than two are admitted free. This lounge is accessible to domestic departures only.
Priority Pass members enjoy access to a buffet, an open bar and plenty of workspace with windows overlooking the terminal. A business center features Internet-equipped computers, but there is also free Wi-Fi in the lounge. Unfortunately, starting July 1, 2021, Plaza lounges will no longer be accessible for Priority Pass members.
Location: Domestic terminal, third floor, near Gate C29.
Hours: 6:45 a.m. to 7:30 p.m.
This lounge is available for domestic travelers for a maximum of three hours. Children under two can come into the lounge for free. Among the amenities are refreshments, including alcoholic beverages, Wi-Fi and a selection of newspapers and magazines. Starting on July 1, 2021, Plaza lounges will no longer be accessible for Priority Pass members.
Location: International terminal, directly after security screening.
Hours: 10:30 a.m. to 2 p.m., Wednesday and Saturday (closed other days due to COVID-19 restrictions).
Conditions: This lounge's hours are limited, so be sure to check if the lounge is open before visiting. Access is only available to international flyers (no domestic or U.S.-bound travelers allowed). Children younger than two are admitted free. Starting on July 1, 2021, Plaza lounges will no longer be accessible for Priority Pass members.
This lounge is open on certain days only, and its amenity roster is currently slimmer than other lounges in the airport. Alcoholic drinks carry a charge, but there are a variety of other complimentary refreshments, newspapers and magazines available. Uniquely, visitors can use a shower facility.
Location: U.S.-bound flight departures, near Gate E87.
Conditions: Children under two are admitted free.
This comfortable lounge is available to passengers traveling to the U.S. only; domestic and other international fliers aren't permitted. Alcoholic drinks are subject to payment and available after 11 a.m. Starting on July 1, 2021, Plaza lounges will no longer be accessible for Priority Pass members.
Location: International departures, near Gate 53.
Hours: Range widely depending on the day, check with the lounge directly.
Conditions: Accessible to international-departing passengers only; domestic and U.S.-bound fliers don't have access.
This alliance-branded lounge has airplane views, modern design, a buffet with refreshments and complimentary drinks. The lounge also has a noodle bar.
Location: Domestic terminal, near Gate B12.
Hours: Vary based on flight schedules.
Conditions: Access available for domestic departures only. On occasion, if the restaurant exceeds its seating capacity, it may not be available for Priority Pass members.
Stanley Park Taphouse is a restaurant that has a participation agreement with the Priority Pass network. Priority Pass members who have cards that permit the credit for restaurants (American Express-issued cards don't) get $30 (CAD $37) per person off their check for food and drinks. If you register a guest on your card, an additional credit is also applied to the bill. You can register one guest only, however. To-go orders aren't eligible for the Priority Pass credit either.
To use the perk, show your Priority Pass card and a boarding pass. Cardholders are responsible for any charges that exceed the credit allowance. Gratuity isn't included and any remaining credit cannot be applied toward the tip. On the menu are burgers, salads and craft beer making this a valuable way to take advantage of your Priority Pass membership before a flight.
Priority Pass has annual membership options starting at $99 per year, and membership can deliver airport lounge access around the world. Many credit cards include Priority Pass lounge access as a perk.
The numerous that include complimentary Priority Pass membership include:
Most of these cards come with . This opens the door to any of the over 1,300 lounges within the network, along with the option to bring in up to two guests free of charge. Terms vary depending on which credit card provided your Priority Pass membership. The fee on some cards for bringing in a guest is $32 per person.
If your Priority Pass comes via an AmEx card, such as or the , restaurant visits are excluded. But YVR has numerous traditional lounges to make up for it. Terms apply.
The best Priority Pass lounge in Vancouver depends on what you value in a lounge. If you're looking strictly for food, you may opt to skip the traditional lounges and head to the restaurant to use the dining credit. If you want to get refreshed with a shower, the Plaza Premium Lounge (International departures) is your best bet.
If all you need is a place to sit and grab some food and drinks, then any of the options will do — though you will be somewhat restricted based on your terminal and where your flight is headed.
Depending on the terminal they are flying from, their destination and the flight timing, Priority Pass members traveling through Vancouver International Airport have five lounges and one Priority Pass restaurant option to choose from.
Always be sure to check the Priority Pass website ahead of travel. The lounge nearest your departure gate or in your departing concourse may not be easily accessible or have reduced hours.
All information about the has been collected independently by NerdWallet. The is no longer available through NerdWallet.
You want a travel credit card that prioritizes what's important to you. Here are our picks for the , including those best for: