4 Ways to Get Elite Travel Perks When You've Lost Status
Free upgrades and other perks may come with some credit cards and other loyalty programs.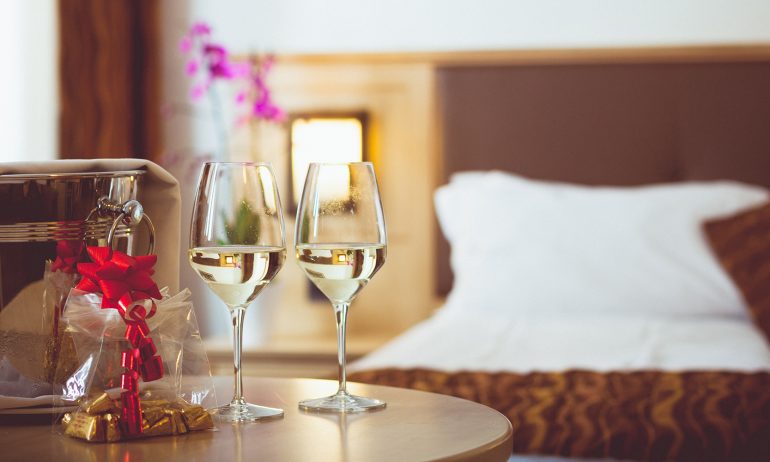 Many or all of the products featured here are from our partners who compensate us. This may influence which products we write about and where and how the product appears on a page. However, this does not influence our evaluations. Our opinions are our own. Here is a list of our partners and here's how we make money.
For those with elite status, some airlines and hotels are extending perks and benefits due to the ongoing coronavirus pandemic, but not all have agreed to do so. And when it is safe to travel again, we may not travel as much as we used to due to changes in corporate travel, international restrictions and appetite for risk — all of which may cause travelers to lose elite status they once held. Instead of starting from scratch, here are some ways to receive elite perks when you've lost status from airlines and hotels.
There are five primary ways to earn elite perks from airlines and hotels:
Earning status based on spending on flights and hotels can be a long and expensive process, especially if your travel frequency drops due to restrictions, budget cuts at work or simply personal preference. Let's look at the remaining four ways to earn elite perks or status.
When you fly, there is a way to get some of the benefits of elite status without having to fly tens of thousands of miles to receive them. Most airline credit cards offer priority boarding and a free checked bag for you and your travel companions. Additionally, these airline credit cards typically offer a discount on your food and beverage purchases while flying.
As just one example, the offers priority boarding and the first checked bag for free for you and up to four travel companions on the same itinerary. Plus, you'll save 25% on all in-flight food and beverage purchases. Similar products can be found for other major domestic carriers including , , and .
Many as soon as you've been approved for the card. This is a great way to regain the status you lost. These jump-starts to elite levels give cardholders extra perks immediately, even if it is their first stay at that hotel.
These elite benefits include complimentary upgrades, additional points on paid stays, early check-in and late checkout. Plus, many of these hotel credit cards offer a free hotel night each year, which makes it easier to justify paying the annual fee.
Here are a few of the available hotel credit cards that offer elite status and a free hotel night each year:
Travelers also have options like , which comes with complimentary Gold status at both Hilton and Marriott. Terms apply.
You can earn elite status and other perks when you use your credit card to pay for everyday expenses. Banks make money every time you use your card through something called credit card interchange fees. To encourage you to spend with their credit cards, banks partner with airlines and hotels to offer additional benefits when you use your credit card on a regular basis.
Here are a few of the credit cards that offer elite status and other perks based on your spending:
The travel loyalty world is extremely competitive. Airlines and hotels understand that elite members of other hotel programs know the value of travel and may also be good candidates for their own loyalty programs. Because of this, many airlines and hotels will match your elite status to try to lure you away from your current program.
One of the best websites to see current status match opportunities is . This website shows which programs you may be able to status match based on your current status. Plus, it showcases results from real customers who have recently tried to obtain a status match.
Some loyalty programs will match your status for the remainder of the year with no questions asked. Others may offer a "challenge" where you'll receive status for a short period of time and can retain the status based on meeting certain criteria.
For example, one user's status match request from Hilton Diamond to Marriott Bonvoy Platinum Elite was successful in getting an offer. To continue to receive elite status for the next year, the challenge required the customer to complete eight nights for Gold status or 16 nights for Platinum Elite status within three months.
Even if you don't have elite status benefits from your travel or your credit cards, it is still possible to receive elite status benefits. Visa and Mastercard have travel portals available to premium cardholders to receive additional benefits when booking hotels through them. Additionally, American Express premium cardholders have access to rooms from Fine Hotels & Resorts and The Hotel Collection. Terms apply.
Before booking with any of these programs, compare the offers on these sites versus booking directly with the hotel. You want to compare prices and benefits to ensure you're getting the best available deal.
Here is a sample of the benefits you could receive through these hotel booking programs:
Although you may have lost, or will lose, your elite status, it is possible to re-earn elite status or take advantage of benefits without flying all over the world or spending countless nights in hotels. You can receive various perks on your next airline or hotel reservation by using one of the strategies outlined above, as long as you plan ahead have the right credit card, utilize a status match or book through the appropriate websites.
All information about the has been collected independently by NerdWallet. The is no longer available through NerdWallet.
To view rates and fees of , see .
You want a travel credit card that prioritizes what's important to you. Here are our picks for the , including those best for: