How to Redeem Marriott Bonvoy Points
There are various ways to redeem your Marriott Bonvoy points but some offer better value than others.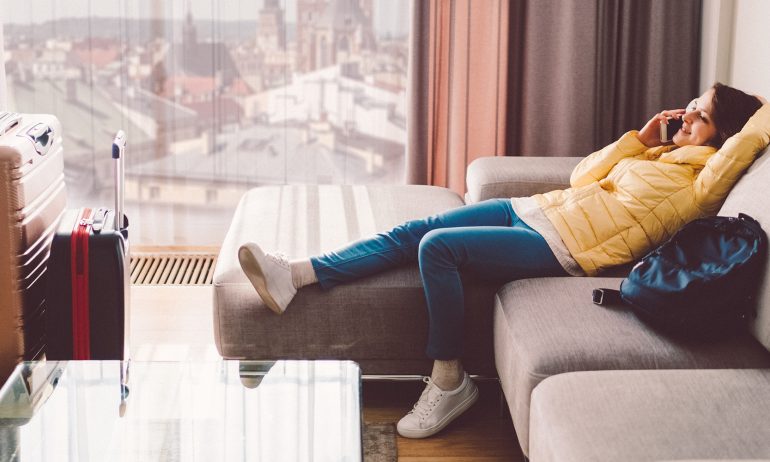 Many or all of the products featured here are from our partners who compensate us. This influences which products we write about and where and how the product appears on a page. However, this does not influence our evaluations. Our opinions are our own. Here is a list of our partners and here's how we make money.
Bonvoy points are fairly easy to earn via both credit cards and hotel stays, but using them to book travel can get complicated and overwhelming in a hurry. Should you use your points to book hotel stays? Or use one of Marriott's other options? And what counts as a "good redemption" for Marriott points?
We'll explain everything below, but here are the main takeaways:
When in doubt, use Marriott points to book hotel nights, preferably for five consecutive nights because the fifth night is free when booking a four night award stay.

Don't transfer your points or use them to shop for stuff, unless you have a particularly great redemption lined up. The value you'll get from your points in these instances will likely be below the true potential value of the points.
The best ways to use Marriott Bonvoy points
Obviously, you can redeem your points for hotel stays. This is the simplest option and, for most travelers, the one that offers the best value. However, in order to get more out of your points, there are a few tips that you need to keep in mind:
Understand Marriott peak and off-peak pricing
All of the hotels in the Marriott portfolio are assigned a category. The higher the category, the more points your stay will require. On top of that, each property has peak and off-peak pricing. If it's a busy time for the hotel, expect to redeem more points. If it's the off-season for that property, you can expect to pay less.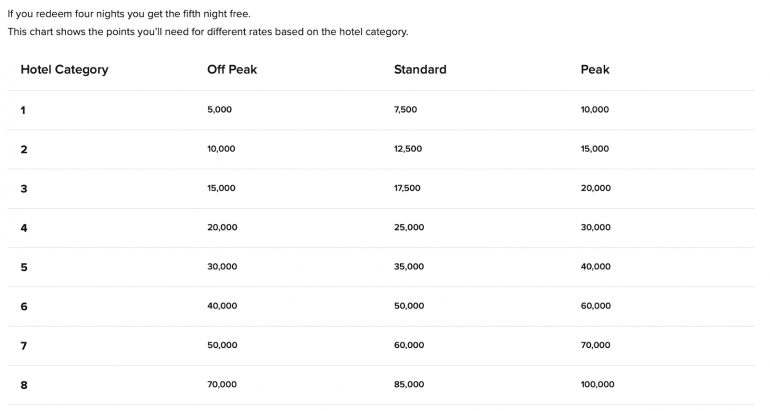 Rooms start at 5,000 points per night for an off-peak Category 1 hotel and go as high as 100,000 points for a peak award at a Category 8 hotel.
Keep in mind that "peak" and "off-peak" does not necessarily map onto specific seasons throughout the year, but can apply to high-demand dates including weekends and specific holidays.
Marriott does not make it easy to tell when you're looking at an off-peak or peak price. You'll have to do a little homework, comparing the award chart to the number of points needed:

For example, the Courtyard Pittsburgh Downtown is a Category 5 property and the weekend rate displayed is 35,000, so we can deduce that it is a "standard" rate.
Just because a hotel is in a lower category doesn't mean it's bad. For example, you can stay at a number of great Category 1 and 2 Protea hotels in Africa. A favorite hotel among travelers includes the Protea Hotel Kruger Gate, located at the entrance to Kruger National Park. This Category 2 property starts at 10,000 points per night.
On the flip side, some budget brands like Courtyard Marriott in Seattle and Portland clock in at 30,000 points per night or more.
In general, award categories reflect the normal cash prices for these rooms, but you can maximize your points by targeting locations and dates when these diverge, as we explain below.
How to get the most value from Marriott hotel bookings
Since award prices are relatively stable and cash prices can fluctuate greatly depending on demand, the trick is to find redemption dates when cash prices are high. For example, if you're visiting a city during a busy time like a convention, cash prices will likely be high. That's a perfect time to check for award availability.
If you're not sure whether the redemption you're considering offers good value, use this calculator:
If the value of the points needed to book the room is lower than the cash booking cost, you're getting good value.
Redeem points for five consecutive nights because the fifth night is free
When you book a five-night award stay with your Marriott points, you'll get the fifth night free. This applies across all Marriott hotels, for both peak and off-peak dates. This means that the cheapest night (in points) at the hotel out of the five nights will be free. This benefit offers a strong incentive to target these longer redemptions.
The reduced redemption rates show up automatically when you book online, so you don't have to worry about any rebates or coupon codes. The Marriott site will display a small reminder on the booking screen so you know you're getting the free night:

Of course, accumulating enough points to book a five-night stay at a luxury property can be challenging, so the flip side of this strategy is to target longer bookings at lower award category hotels. That is, booking a five-night stay at a Category 1 property might offer better value than a one-night stay at a Category 7.
Transfer Marriott Bonvoy points to dozens of airlines
Unlike most hotel reward programs, Marriott Bonvoy lets you transfer points to over 40 airline programs. This might sound like a great way to use your points, but there's a big catch: Most points transfer at a three-to-one ratio, meaning three Bonvoy points are converted to one airline mile.
Given that Marriott points are worth about 0.7 cent each, it's hard to find examples where transferring them in this way makes any sense, financially.
Unless you are an adept travel maximizer with a specific air award redemption in your sights, we recommend avoiding this option.
Book Hotel + Air packages
Planning on staying seven days or more in the same location? An often underutilized feature of the Marriott Bonvoy program is the Hotel + Air packages. These packages start at 255,000 points and include a seven-night hotel stay and either 50,000 or 100,000 airline miles in the program of your choosing.
If you fly on United Airlines, you can take advantage of the United and Marriott partnership called RewardsPlus. When you redeem your points for the United package, you'll get 10,000 bonus miles for every 60,000 points transferred from Marriott to United.
See a good deal and want to snag the price but don't have enough points in your account? Marriott will let you make a reservation in advance without having the required points in your account.
Under the Points Advance program, you can snag that sought-after room — as long as you've got the points in your account 14 days before arrival, you're good to go. Marriott will, for all intents and purposes, trust that you're going to earn the points before you get there. If you don't have the points needed and complete the reservation before that time frame, the room will be canceled.
There is one caveat that is important to mention in regards to Points Advance bookings: Many luxury hotels have restrictive cancellation policies that are earlier than the 14 days imposed by Points Advance. For example, the Al Maha Desert Resort in Dubai has a penalty-free cancellation policy of 30 days before arrival. Make sure you know the rules for each property you're booking.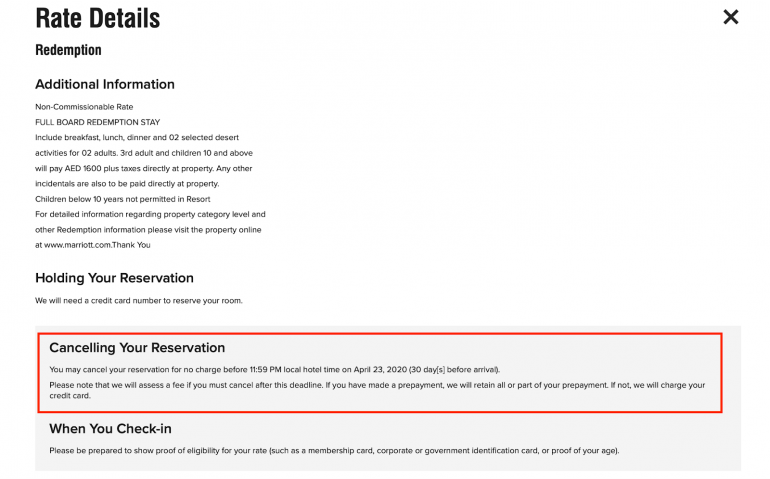 Purchase Marriott Bonvoy Moments
Want to head to the Super Bowl? How about a concert from the luxury box in Madison Square Garden? With Marriott Bonvoy Moments, you can use your points to bid on experiences that may otherwise be unattainable.
The worst way to use your Marriott Bonvoy points
You can use your Bonvoy points to buy stuff through a shopping portal, but it's usually not a good idea.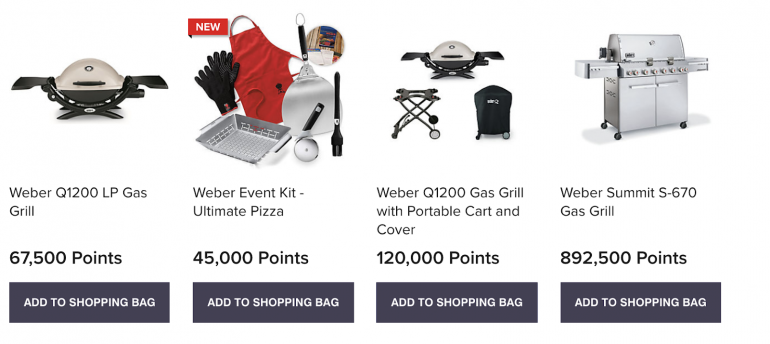 There is no set cent-per-point value for Bonvoy points used in this way, so you'll have to compare the cash price for each item manually, and the value will almost certainly be lower than our 0.7 cent value. That is: Using Bonvoy points to shop is a rip-off, but is an option if you desperately need to burn through them.
Frequently asked questions
Where can I spend my Marriott points?
What is 100k Marriott points worth?
Can I use my Marriott free night for someone else?
How do I earn more Marriott points?
What are some of the best uses for Marriott Bonvoy points?
If you want to redeem Marriott Bonvoy points ...
The Marriott Bonvoy program is one of the largest hotel rewards programs in the world, and deciding how to redeem points can feel like a huge challenge. Our recommendation is to keep it simple: Use Bonvoy points to book Marriott hotels, and try to get above-average value by using points instead of cash during particularly high-demand dates.
Hotel points don't have to just be for hotels anymore. While you can still redeem them for a stay and get great value, you can also use them for flights and other experiences. This variety makes Marriott Bonvoy points one of the more flexible currencies out there in the miles and points world.
---
How to maximize your rewards
Get more smart money moves – straight to your inbox
Sign up and we'll send you Nerdy articles about the money topics that matter most to you along with other ways to help you get more from your money.