T-Mobile Jump Upgrade Program Not Always Worth the Cost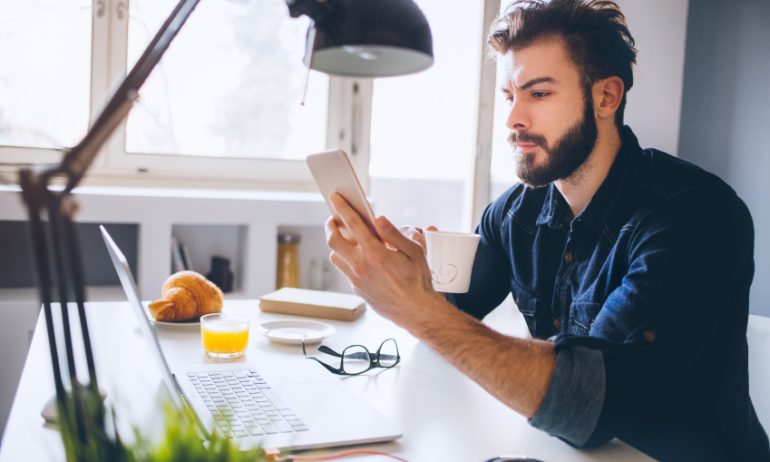 Many or all of the products featured here are from our partners who compensate us. This influences which products we write about and where and how the product appears on a page. However, this does not influence our evaluations. Our opinions are our own. Here is a list of our partners and here's how we make money.
T-Mobile's Jump is an add-on that allows customers to upgrade their phones more often than every two years — for a monthly fee.
Is upgrading your phone early worth the extra cost? After doing the math, we've learned that it's pretty much a wash.
To get Jump, sign up to pay the full price of your new phone in 24 equal monthly installments. Then sign up for the Jump program, which costs an additional $9 to $12 per month, depending on your phone. If you have a more expensive phone, like the iPhone 6S and Galaxy S7, the price will be in the higher end of the range.
Once you have Jump, you can swap your phone for an upgrade whenever you want and T-Mobile will cover up to 50% of your original phone's retail price. That means you'll want to upgrade every 12 months to take advantage of Jump and justify that extra monthly fee. You can upgrade earlier, but you'll have to pay off the difference that T-Mobile doesn't cover.
For example, you might buy a $240 phone and pay it off over 24 months at $10 per month, not including the Jump fee. After 12 months you'll have paid $120, and T-Mobile will cover the other $120 if you decide to upgrade. If you want to upgrade after only nine months, you'll have only paid $90 toward your phone. T-Mobile will still pay $120, but you'll be on the hook for that extra $30 if you want to upgrade.
Jump also comes with T-Mobile's cell phone insurance, called Premium Handset Protection, and its mobile security platform Lookout. These two services cost $12 a month if you don't have Jump, so their free inclusion is a perk — especially since you're responsible for any damage to your phone while on the program.
Let's take a look at one possible scenario: You want to buy an iPhone 6S and then upgrade to the iPhone 7 after a year. In that case, would it benefit you to sign up for Jump when you first get your phone?
| | | |
| --- | --- | --- |
| | | |
| | | |
| | | |
| Monthly installment price | | |
| Monthly price for T-Mobile Simple Choice 2GB plan | | |
| | | |
| | | |
| Total cost over 12 months | | |
Now let's say you upgrade to the new iPhone 7. For the purposes of our experiment, we'll assume it debuts at the same retail price as the 6S.
If you have Jump, you turn in your iPhone 6S and get a new 7. If you don't, you sell your 6S online and buy a new 7 at full price. A quick eBay search shows used iPhone 6S prices between $400 and $500. Let's say that drops to $350 after the 7 comes out.
| | | |
| --- | --- | --- |
| | | |
| | | $299.99 (after selling used iPhone 6S for $350) |
| Monthly installment price | | |
| Monthly price for T-Mobile Simple Choice 2GB plan | | |
| | | |
| | | |
| Total cost over 12 months | | |
Our grand total cost over two years with Jump: $2,158.16. Without Jump, it's $2,169.98. The difference: $11.82.
So Jump doesn't make much difference — in terms of money, at least. Keep in mind that we've made several assumptions in this comparison: that the iPhone 7 will be the same retail price as the iPhone 6S, and that you can only get $350 for your used iPhone 6S. If the iPhone 7 debuts at a higher price or you can get more money for your used iPhone 6S, not using Jump gains a slight edge.
If money isn't a factor in your decision, consider some other points. Jump gives you upgrade capabilities, cell phone insurance and mobile security for the same price you'd pay for the insurance and security package alone. If you tend to break your phone, that's good value. And with Jump, you don't have to find a buyer for your used phone. You just hand it in at the store and walk out with a new one.
The case to be made for T-Mobile's upgrade program is slim, but it's there nonetheless.
Stephen Layton is a staff writer at NerdWallet, a personal finance website. Email: [email protected].