Pros
$400 sign-up bonus
Strong online and mobile features, including budgeting and many customer service options
60,000+ fee-free ATMs
1,800 overseas branches
Cons
0.04% APY on standard savings account for balances below $25,000; better rates available elsewhere
Balance of at least $500 required in basic savings account to waive monthly fee
U.S. branches (about 700) are fewer than similar-sized peers
Citibank offers a range of products and tools you'd expect from a big bank, but it also has drawbacks often seen with large institutions, and it falls short of peers in some areas. Citibank is the retail banking division of Citigroup, a New York-based financial services provider with 200 million customer accounts worldwide. Ratings methodology | Updated June 25, 2018
Citibank's various checking accounts generally come in combination packages with savings accounts, which have many fees or requirements. The checking account in the basic banking package has the best balance of options to avoid the monthly fee and have access to services such as checks.
Certificate of Deposit
Min. balance for APY
$1,000
Simple Checking
Balance to waive monthly fee
$1,500
How does Citibank compare?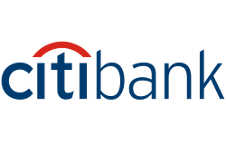 Citi Savings
NerdWallet Rating

Online Savings
NerdWallet Rating
at Goldman Sachs Bank USA,
Member, FDIC

High Yield Savings Account
NerdWallet Rating
at American Express National Bank,
Member, FDIC
Not for you? Read more bank reviews