---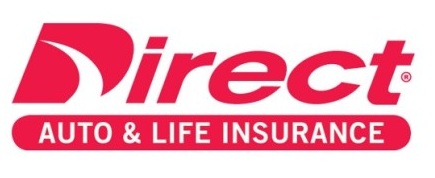 Direct Auto Insurance ratings and reviews
Financial strength rating is excellent.
Has more than the median number of customer complaints, relative to its size, about auto insurance.
Offers SR-22 forms.
Direct Auto Insurance is part of the Direct General Insurance Group (not to be confused with The General), which caters primarily to high-risk drivers who can't get car insurance elsewhere. It may suit your needs if you've been denied coverage due to at-fault crashes, poor credit or other issues, or if you simply want to satisfy your state's minimum liability insurance requirements.
Compare auto insurance policies instantly
Please enter a valid zip code
powered by
Direct Auto & Life insurance review details
Direct auto insurance coverage options
Direct Auto Insurance has all the basic coverage choices, including roadside assistance and towing coverage.
Customizable payments: The company lets you decide what day of the month your auto insurance bill is due and offers several ways to pay, including by phone with text-to-pay and in person.
» MORE: Compare car insurance rates
Direct life insurance coverage options
You can get term life insurance from Direct, up to $25,000, though coverage varies by state. Only 6- or 12-month terms are available, but you can renew up to two years at the same premium, and there are no medical exams for Direct's life insurance policies. As with Direct's auto insurance, you may have to pay a down payment when you purchase a policy.
Direct at a glance
Financial strength: A- ("Excellent")
Direct's financial strength is "excellent," according to ratings agency A.M. Best. Financial strength is important because it indicates how well an insurer can pay claims.
Complaints
Direct had more than the median number of auto insurance complaints to state regulators in 2018 relative to its size, but fewer than the median number of life insurance complaints, according to the National Association of Insurance Commissioners.
Availability
More about Direct insurance
Website: Direct's site includes detailed explanations of its discounts, coverages, payment options and claim procedures. Customers can log in to pay bills or view ID cards and policy information.
Other insurance and products from Direct or its partners, though availability of each may vary by state:
Motorcycle insurance.
Roadside assistance.
Medical accident (supplemental health) insurance.
Emergency protection plans.
Insurance for driving in Mexico.
Commercial auto insurance.