USAA Mortgage is part of a unique financial services firm. While USAA is neither simply a bank nor a credit union, it shares characteristics with both. The company formed in 1922 when 25 U.S. Army officers who couldn't get auto insurance because they were considered a poor risk decided to insure one another's vehicles.
USAA is still in the insurance business, but it also offers banking, credit cards, loans and investment advice. And, like a credit union, USAA is owned by its members, which can be anyone who has ever "honorably served in the U.S. armed forces and their direct dependents."
Here's how USAA Mortgage compares to stiff competition in the crowded home loan industry.
---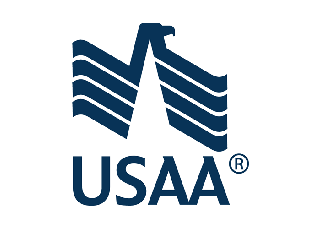 AT A GLANCE
Minimum loan amount $50,000; maximum up to $3 million.
Minimum credit score of 620.
65% of loans are backed by the VA.
Compare USAA with other lenders.
In This Article:
USAA Mortgage specializes in VA loans
USAA serves all 50 states and the District of Columbia, but not through a network of local offices. USAA is "100% consumer direct," meaning most business is conducted over the phone.
Loans backed by the U.S. Department of Veterans Affairs are USAA's sweet spot. In fact, nearly two-thirds of USAA mortgages are VA loans.
"We traditionally have [served] a lot of first-time home buyers," says John Harrell, vice president of USAA Mortgage. The average loan size is $230,000. "Our bread-and-butter member is that active-duty [non-commissioned officer] or recently separated veteran, and many times buying that first home that is in that $230,000 range."
Even though USAA offers conventional loans with as little as 3% down, considering its military membership, VA loans are the core offering for first-time home buyers. As a result, USAA doesn't offer FHA or USDA loans.
Home equity loans and lines of credit are unavailable at USAA.
Alternative credit data is not considered.
» MORE: Calculate your monthly VA Mortgage payment or review the best VA lenders
USAA's mortgage loan fees
USAA charges one point (1.0%) origination fee on home loans, which comes to $2,300 on its average, $230,000 mortgage.
"We…don't really have any of what I would call junk fees. So an underwriting fee, or a documentation fee. We don't have any of those kinds of fees," Harrell says.
Perhaps the best mortgage deal at USAA is a streamlined — meaning less paperwork — VA refinance. The VA Interest Rate Reduction Refinance Loan (IRRRL) has no origination fee, and USAA covers the appraisal, title and VA funding fee.
"We pay all fees [on the IRRRL]," Harrell says. "That's been extraordinarily popular with our members, because not only do they end up saving money because we give them a lower rate and it improves their monthly cash flow — they can do it without a penny out of pocket and not rolling any costs into their loan."
A digital future
Because USAA's membership has traditionally relied on a long-distance relationship rather than a brick-and-mortar local presence, technology is key. The ultimate goal: Allow members to complete the entire mortgage experience online, from pre-qualification to closing. USAA is not there yet.
"That's several years off," Harrell acnowledges. "We feel like we're about 30 to 40% into our digital journey."
A hint of USAA's digital future is already evident. An online pre-qualification application can be completed in about three minutes, Harrell says. Document uploads and e-sign are also available. And when a user receives an official loan estimate, the data for his or her particular loan is rendered in real time as an explanatory video, breaking down all of the information contained in the estimate.
USAA's mortgage application process
For now, the mortgage application process is completed over the phone. There is a single point of contact through this initial loan stage.
"Before, the average member called in 3.6 times before they applied, and [spoke to] 3.6 different people," Harrell says.
USAA mortgage rates are available online but are not customized by a user's credit score or loan details. Some lenders adjust pricing by location, but USAA's rates do not vary by geography.

Real estate rewards
With USAA's Real Estate Rewards Network program, members who work with a USAA real estate agent can receive up to a $6,000 reward on the purchase or sale of a home. Average rebates are about $1,000 per closed transaction, though the program varies according to state law.
Some $54 million in commissions was refunded to USAA members in 2015, according to USAA spokeswoman Laura Propp. And getting your home loan through USAA is not required to earn the cash back.
What USAA does best
USAA has a sterling reputation for customer service. A single point of contact guides the initial mortgage loan process.
USAA mortgage rates are competitive.
The no-fee VA Interest Rate Reduction Refinance Loan (IRRRL) is hard to beat.
Where USAA falls short
USAA's technology is a work in progress. For now, the home loan process is still completed by phone.
Home equity loans and lines of credit are currently unavailable.
For its military members, USAA Mortgage is a worthy contender among home loan lenders. However, it will be an even more formidable competitor once its technology enhancements are completed.
More from NerdWallet
Mortgage calculator
Get Preapproved for Your Mortgage
How much home can you afford?
Hal Bundrick is a staff writer at NerdWallet, a personal finance website. Email: hal@nerdwallet.com. Twitter: @halmbundrick
Updated Nov. 13, 2007
NerdWallet's star ratings for mortgage lenders are awarded based on our evaluation of the products and services that lenders offer to consumers who are actively shopping for the best mortgage. The six key areas we evaluated include the loan types and loan products offered, online capabilities, online mortgage rate information, customer service and the number of complaints filed with the Consumer Financial Protection Bureau as a percentage of loans issued. We also awarded lenders up to one bonus star for a unique program or borrower focus that set them apart from other lenders. To ensure consistency, our ratings are reviewed by multiple people on the NerdWallet Mortgages team.