Facet Wealth Review 2022: Pros, Cons and How It Compares
Facet Wealth offers virtual, full-service financial planning from dedicated certified financial planners. The company charges a flat annual fee based on the complexity of a client's planning needs.
Many or all of the products featured here are from our partners who compensate us. This may influence which products we write about and where and how the product appears on a page. However, this does not influence our evaluations. Our opinions are our own. Here is a list of our partners and here's how we make money.
---
The investing information provided on this page is for educational purposes only. NerdWallet does not offer advisory or brokerage services, nor does it recommend or advise investors to buy or sell particular stocks, securities or other investments.
Our Take
The bottom line:
Facet's financial planning services start at $1,800 per year and include customized financial guidance and investment management from a dedicated CFP.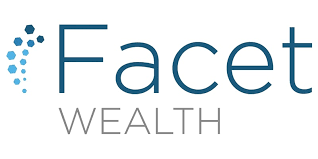 per year (free initial consultation)
off your first year of financial planning.*
Pros & Cons
Pros
Free initial consultation.

Comprehensive, full-service financial planning.

Meetings are held virtually, via phone or video call.

No additional fee for investment management.

Fee-only advice from a designated fiduciary CFP.
Cons
Wide fee range makes it difficult for potential customers to estimate costs.

No in-person meeting option.
Compare to Other Advisors
Fees

$1,800 and up

per year (free initial consultation)

Promotion

Get 2 free months

off your first year of financial planning.*

Promotion

None

no promotion available at this time

Promotion

None

no promotion available at this time
Get more smart money moves — straight to your inbox
Become a NerdWallet member, and we'll send you tailored articles we think you'll love.
Full Review
Where Facet Wealth shines
Fees are based on service required: Facet's pricing model helps you pay for what you need, when you need it. Clients who need more basic help can get assistance with benefit elections, budgeting, or debt planning. Clients with more complex financial situations may need advice on starting a family, saving for an education, planning for stock compensation or starting a business. The fee you pay is based on the level of service required and the complexity of your financial situation.
Free consultation: Facet offers free initial consultations and meetings are held virtually, via phone or video call.
Where Facet Wealth falls short
Range of fees: Facet's wide fee range can make it difficult for potential customers to identify costs.
Online only: There are no in-person meeting options.
---
Facet Wealth is best for:
People juggling multiple financial goals.

Investors who want to avoid AUM fees.

Financial guidance for life transitions.
Account management, planning or subscription fee

$1,800 - $8,000 annually based on the complexity of the plan.

Advisor access and credentials

All advisors are certified financial planners and fiduciaries. Appointments can be scheduled outside of normal working hours at the client's convenience. Clients typically receive a minimum of four advisor-scheduled planning meetings annually.

Financial planning services

Can advise on the majority of situations covered by full-service financial planning firms.

Not all services available at the lowest price.

Investment expense ratios

Facet covers the following asset classes with portfolios build from low-cost ETFs:

All U.S. stock types: Large Cap, Small Cap, Growth, Value REITS Developed non-U.S. Emerging Markets Government Bonds Mortgage Bonds Corporate Bonds Asset-backed securities Commercial mortgage-backed securities

Facet manages existing accounts at Fidelity, Apex, TD Ameritrade and Charles Schwab. New accounts will be opened with Apex and Fidelity.

Non-retirement brokerage accounts.

Roth, traditional, SEP, rollover and SIMPLE IRAs.

Investment account recommendations provided for workplace retirement plans and stock option plans.

Tax-loss harvesting on all taxable accounts. Fee is included in flat and fixed pricing.

Customer support options (includes how easy it is to find key details on the website)

Email support daily from 8:00 a.m. - 9:00 p.m. Eastern. Phone and video support can be scheduled at the client's convenience.
More details about Facet Wealth's ratings
Account minimum: 5 out of 5 stars
Facet has a $0 minimum, which is impressive: Other online financial advisors often have minimums between $25,000 and $100,000, and many traditional in-person financial advisors require $250,000 or more.
Account management, planning or subscription fee: 1 out of 5 stars
Facet uses a "pay for what you use" pricing model based on the complexity of advice a client requires. Fees range from $1,800 to $6,000, a year depending on how complex your financial needs are.
Potential customers must have a brief meeting with a Facet advisor for an estimate of the financial planning rate they'll pay. The meeting is free, which provides a low-stress "get to know each other" chat. An initial consultation is a good idea before hiring any financial advisor, but does mean you at least have to commit to a phone call before you know exactly what you'll be paying.
To compare the cost of Facet with similar services and traditional financial advisors, it helps to translate Facet's flat fee into a percentage of assets under management based on how much you plan to invest with the service. For example, Facet's $1,800 base annual fee would translate to 1.8% per year on a $100,000 portfolio.
Similar options for online financial planning and portfolio management include:
Personal Capital is a combination portfolio management and financial planning service that gives clients access to a team of advisors. It charges a 0.89% management fee on the first $1 million invested. The minimum balance requirement is $100,000.

Betterment Premium offers unlimited phone access to a team of certified financial planners and portfolio management and other financial planning help, including estate planning, for 0.40% annually. Betterment Premium also has a $100,000 minimum.

Schwab Intelligent Portfolios Premium has a $25,000 account minimum and provides unlimited access to a CFP, a written financial plan and portfolio management for $30 a month, plus a one-time planning fee of $300.
Keep in mind that with Personal Capital and Betterment Premium, you'll pay more as your portfolio balance increases. That makes the flat-fee pricing at Facet and Schwab particularly attractive at higher balances.
Depending on your balance, Facet's fee may be comparable to what some traditional brick-and-mortar financial planners charge (see our breakdown of financial planning fees). Those with complex financial situations may choose to go that route instead, especially if meeting with a financial planner in person is preferred.
On the other end of the spectrum, if all you need is portfolio management and you don't want planning guidance, robo-advisors like Wealthfront and SoFi Automated Investing are less expensive options, especially at lower balances.
Account fees: 5 out of 5 stars
Facet's flat fee encompasses every part of the financial advisory service, except for investment expense ratios (which is universal across all providers). Facet does not charge account fees, but some account providers, such as Apex and Fidelity, may levy their own fees.
Setup or onboarding fee: 5 out of 5 stars
Facet charges no setup or onboarding fees.
Advisor access and credentials: 4.
5 out of 5 stars
Like the traditional financial-planning relationship, customers work one-on-one with a dedicated CFP. In addition to being full-time Facet employees, all of Facet's CFPs are fiduciaries, which means they are required to make recommendations that place the client's interests above the firm's. The CFP hashes out the client's needs, establishes goals, develops a financial plan with action items and conducts regular plan reviews. In between formal check-ins, the advisor is available to answer questions and make plan modifications. The major difference between working with a Facet advisor and working with a traditional firm is that all meetings are done remotely (via video or phone), and the plan is assembled, tracked and managed online.
The first 90 days you work with your advisor tend to involve more frequent communication, as this is when your planner gains an in-depth understanding of your financial situation and goals. For most clients, this process begins with a robust analysis of your cash flow and budget. Following the initial 90 days, most clients will have video conference check-ins at least quarterly. Facet's planners and extended team are available for questions in between meetings as well.
Financial planning services: 
5 out of 5 stars
Facet's bespoke approach to financial planning allows it to serve as a resource for nearly any financial decision you face, from employee benefits and the tax impact of stock option plans to retirement investments and evaluating insurance needs.
Your financial plan lives on Facet's web portal, which is an aggregation tool to track your assets, liabilities and action items, as well as a place to upload important documents like beneficiary paperwork. Facet tracks progress toward achieving goals. And whenever you update information on Facet's portal, your advisor is notified and ensures the financial plan reflects any changes.
Investment expense ratios: 
5 out of 5 stars
An expense ratio is an annual fee charged by mutual funds, index funds and exchange-traded funds, as a percentage of your investment in the fund. If you invest in a mutual fund with a 1% expense ratio for example, you'll pay the fund $10 per year for every $1,000 invested. If high, these fees can significantly drag down your portfolio returns. The expense ratios you'll have to pay with Facet average around 0.08%, which is quite low.
Portfolio construction: 3.
5 out of 5 stars
Like robo-advisors, the mix of investments in client portfolios is based on the customer's timeline and risk tolerance. But while robo-advisors automate portfolio management and draw from pre-built portfolios, Facet advisors tailor your investment strategy to meet your needs.
Facet's investment committee meets quarterly to review investment models. Portfolios are built from a select list of low-cost ETFs with a focus on minimizing fees and maximizing diversification (providing exposure to different types of asset classes to balance potential risks and rewards).
Brokerage options: 4
 out of 5 stars
Facet manages existing accounts held at Fidelity, Apex, TD Ameritrade and Charles Schwab. If you're not currently a customer at one of those brokerages, you'll have to move your assets, which can be inconvenient and may invoke fees from your existing brokerage account. New accounts will be opened with Fidelity or Apex.
Accounts supported: 
5 out of 5 stars
Facet directly manages non-retirement brokerage accounts, Roth, traditional, SEP, rollover and SIMPLE IRAs, solo 401(k)s and trusts.
Facet provides specific investment recommendations on accounts it doesn't manage directly, such as 401(k)s and other workplace retirement plans and stock option plans. And it can even directly manage those accounts if you are willing to provide Facet with log-in credentials for them.
Tax strategy: 4 
out of 5 stars
Facet provides tax guidance for all aspects of your financial plan and works with outside tax professionals to ensure you get the best advice for your situation. Facet CFPs do not provide tax preparation services, but you can get tax preparation as an additional service.
Customer support options: 4
 out of 5 stars
Facet offers email support daily from 8:00 am - 9:00 pm Eastern. Clients can also schedule phone and video support.
Is Facet Wealth right for you?
Facet Wealth offers close to what you would get from a traditional brick-and-mortar wealth management firm. Every client works with a dedicated Facet CFP — the main difference is that Facet delivers financial plans and advice virtually. Facet is well-suited to help clients navigate complex financial issues.
Facet's "pay for what you use" fee scale means you'll pay less in years where your planning needs are minimal, and more when you face additional complexity (getting married, a job change, transitioning into retirement). The setup is particularly attractive if you have a large investment portfolio and fairly simple financial-planning needs. In those cases, you'll pay less out of pocket for comprehensive financial planning and portfolio management at Facet than you would at a traditional financial planning firm that charges a percentage of assets under management.
On the other hand, it isn't a good choice if you're seeking only portfolio management, which you could get from a robo-advisor for much less.
How do we review financial advisors?
NerdWallet's comprehensive review process evaluates and ranks companies that provide financial planning services online or connect users to a financial advisor. Our aim is to provide an independent assessment of providers to help arm you with information to make sound, informed judgments on which ones will best meet your needs. We adhere to strict guidelines for editorial integrity.
We collect data directly from providers through detailed questionnaires, and conduct first-hand testing and observation through provider demonstrations. The questionnaire answers, combined with demonstrations, interviews of personnel at the providers and our specialists' hands-on research, fuel our proprietary assessment process that scores each provider's performance across more than 20 factors. The final output produces star ratings from poor (one star) to excellent (five stars). Ratings are rounded to the nearest half-star.
*Two months free offer is only valid for an annual fee paid at the time of signing.