How Long It Takes a Check to Clear
A personal check typically clears within two business days. Some banks can clear them faster.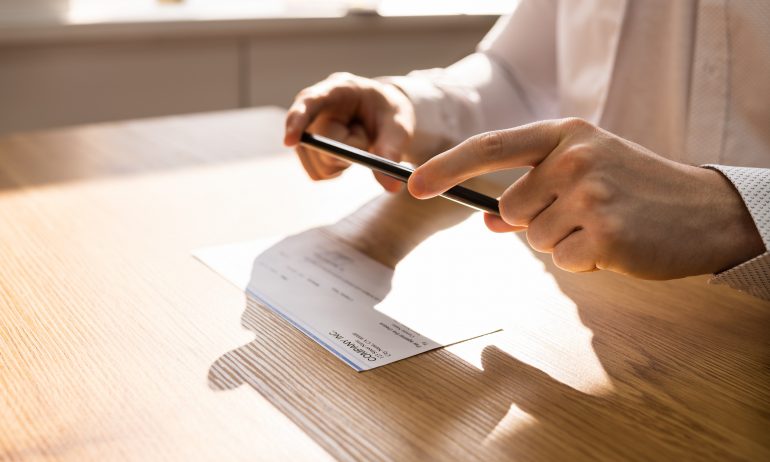 Many or all of the products featured here are from our partners who compensate us. This influences which products we write about and where and how the product appears on a page. However, this does not influence our evaluations. Our opinions are our own. Here is a list of our partners and here's how we make money.
How long a check takes to clear: Quick summary
How long does it take to clear a check?
When a check clears, it means that the funds have moved from the payer's bank to the payee's bank, and usually the funds become available to the payee not long after.
The length of time that it takes for a check to clear will depend on whether your account is in good standing, and how long you've been a customer of the bank. Most types of checks clear within two business days, though some banks and credit unions are speedier (jump to a list of banks that clear checks faster). Usually the first $200 of a check is made available the business day after the bank receives the check.
A business day is a weekday that isn't a bank holiday. For any deposit, the clock starts on the business day a check is received, before the institution's cutoff time. It varies by bank, but for checks deposited at physical locations, a bank's cut-off time must be 2 p.m. or later; for those deposited at ATMs or elsewhere, a bank's cutoff must be noon or later. Here's an example of the two-day standard:
| | |
| --- | --- |
| | Day of deposit: You deposit a $1,000 check. |
| | First business day: $200 of the check is available. |
| | Second business day: The rest of the check ($800) is available. |
Cashier's and government checks, along with checks drawn on the same financial institution that holds your account, usually clear faster, in one business day.
Axos Bank® Rewards Checking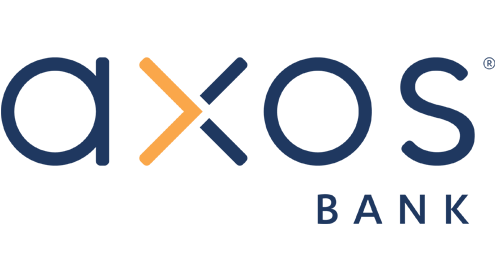 APY
3.30%Your annual percentage yield can be as high as 3.30% based on the following combined rate rewards: direct deposits (not including intra-bank transfers from another account) totaling $1,500 or more each month will earn 0.40%. A qualifying direct deposit is required for the remaining interest rate qualifications to apply. Ten (10) point-of-sale transactions per month using your Rewards Checking Visa® Debit Card for normal everyday purchases with a minimum of $3 per transaction, or enrolling in Account Aggregation/Personal Finance Manager (PFM) will earn 0.30%; maintaining an average daily balance of at least $2,500 per month in an Axos Self Directed Trading Invest account will earn 1.00%; maintaining an average daily balance of at least $2,500 a month in an Axos Managed Portfolio Invest account will earn 1.00%; and making a monthly payment to an open Axos Bank consumer loan (commercial and business loans excluded) via transfer from your Rewards Checking account will earn a maximum of 0.60%.
Why might a check take longer to clear?
In some cases, checks can be held for up to seven business days. (For example, if you deposited on a Monday, the check might take until Wednesday of the following week.) Delays usually occur because:
You're depositing a large amount in checks — generally more than $5,500 — in a single day.

Your account has been open for less than 30 days.

Your account has repeated overdrafts in the past six months.

Your bank believes the check won't be paid, for whatever reason.
Your bank or credit union should tell you if it's holding your check for an extended time. If you aren't sure when the money will be available, check the deposit receipt or ask the teller if you're depositing in person. Even with a hold, generally the first $200 of a check is credited to your account after one business day, so you can have earlier access to at least some of your money.
To process a check, your bank or credit union needs to acquire the money from the payer's checking account. If the account is at another financial institution, the check is typically sent to a clearinghouse that handles the request.
The process can take a few days. If the check isn't deemed "risky" — it's less than $5,525, your bank account has been open for more than 30 days, there isn't a history of multiple overdrafts, and there's no reason to believe the check is fraudulent — your financial institution may decide to credit your account before the check technically clears.
If it later learns the check can't clear — because the payer's account is overdrawn, for example — your institution could take the money back out of your account. Be sure to read your deposit agreement and disclosure forms for your institution's policies.
Banks and credit unions that clear checks fast
Some banks and credit unions make funds available faster than the two-day standard. Here are some of the larger institutions with same-day or next-business-day availability on personal checks. This assumes the checks aren't being held for one of the reasons above.
Generally next business day up to $5,525. Cutoff times are when the branch closes and 8 p.m. local time for ATMs. Cutoff times for mobile deposits are 9 p.m. Eastern time if you're in the Eastern and Central time zones or 8 p.m. Pacific if you're in the Mountain or Pacific zones.

Next business day up to $5,525. Cutoff is branch closing, or 9 p.m. Eastern time, for Capital One ATMs.

Next business day for up to $225. Business day cutoff time is 10:30 p.m. Eastern time for all ATMs.

Same-day availability for in-branch deposits made during regular business hours.

For Consumers Credit ATMs, the first $225 of the deposit is available on the next business day, and the rest after the seventh business day. Non-Consumers ATM deposits may take up to five business days.

Same-day availability for the first $100, and next business day for the remaining amount, up to $50,000.

Cutoff is 10 p.m. Eastern time for mobile deposits and PNC Bank ATMs, 3 p.m. Eastern time for non-PNC ATMs and branch closing hours for in-person deposits.

Same day for up to the first $400 if deposited at a branch or a Wells Fargo ATM. Cutoff time varies by branch but is generally 9 p.m. local time for ATMs.
The time it takes for a check to clear depends on the check itself and the status of the bank account. But it's usually a matter of days, not minutes.
Direct deposits, wire transfers and P2P transfers are generally faster. Consider asking the payer for direct deposit or to wire the funds if you're expecting a large amount. You could also ask the payer to send you money using a mobile peer-to-peer payment app. Transactions are inexpensive and fast — and unlike checks, there's no need for pen and paper.
Get more smart money moves – straight to your inbox
Sign up and we'll send you Nerdy articles about the money topics that matter most to you along with other ways to help you get more from your money.