Online Bill Pay: What It Is and Why to Use It
Online bill pay lets you make individual or recurring electronic payments from your bank or credit union.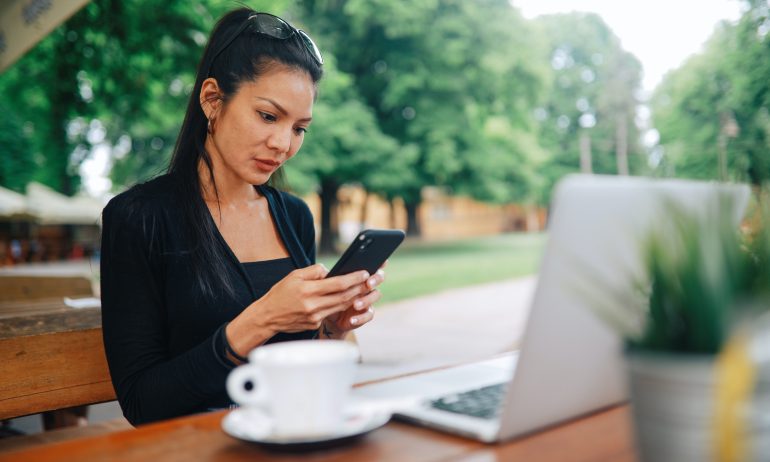 Many or all of the products featured here are from our partners who compensate us. This may influence which products we write about and where and how the product appears on a page. However, this does not influence our evaluations. Our opinions are our own. Here is a list of our partners and here's how we make money.
Online bill pay service, offered by many banks and credit unions, makes it easier to organize your bills and pay them when they're due. If you juggle rent or a mortgage, cable and electricity bills, credit card payments and more, online bill pay can save time and help you avoid late fees.
Online bill pay also allows you to manage your payments to various companies — all in one place. There's no need to pay a Verizon bill on Verizon's website, a Wells Fargo credit card with Wells Fargo bill pay, then write a check to your landlord. Instead, you could do it all from your financial institution's website or mobile app.
An added bonus: Many banks and credit unions guarantee your payments will arrive on time and will reimburse your late fee if they don't.
How online bill pay works is straightforward: Log in to your bank account, navigate to its online bill pay feature, then select the provider you would like to pay. If you haven't paid the provider through online bill pay before, you'll need to add it by plugging in the account number and billing address, then authorizing your bank to send payments for you.
» Looking for an online-friendly account? Check out .
Payments can be sent by your bank electronically or via paper check, so you can pay even if the biller isn't online — virtually eliminating the need for a checkbook. You can also choose a one-time payment or set up a recurring one.
Many banks offer basic bill pay service for free with their checking accounts, though they may charge for extra features, such as being able to access transactions from Quicken financial software. If you're trying to minimize unnecessary fees, signing up for free bill pay service is a good way to keep track of your accounts and avoid charges for missing or late payments.
Many merchants and service providers offer the option of letting you receive an e-bill, or an electronic version of your paper bill, into your online bill pay account. If an e-bill arrives, you can have your bank alert you by email, text message, or push notification via the bank app. Typically, you can choose whether to pay the entire balance, just the minimum due or another amount. You can even opt to .
» Considering a cash management account?
The effort you take in the initial setup can save you time and headaches in the long run. Each bank or credit union will have its own rules, but generally here's what you need to do to set up bill pay:
Online bill pay helps you organize bills and keep track of due dates. It also makes it easier to see where your money is going, so you can make sure you have enough funds available to cover each payment. You receive and pay your bills all through your bank — one list, in one place.
» Don't miss NerdWallet's picks for  — institutions that offer services including bill pay, digital tools, as well as competitive interest on savings.