Post Office Banking: An Old Idea Getting New Life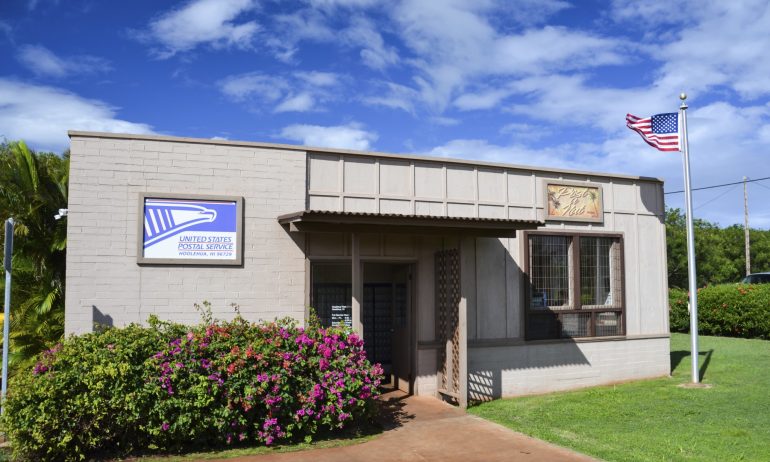 Many or all of the products featured here are from our partners who compensate us. This may influence which products we write about and where and how the product appears on a page. However, this does not influence our evaluations. Our opinions are our own. Here is a list of our partners and here's how we make money.
In big cities and affluent areas, banks can seem as ubiquitous as coffee chains. Making a deposit or stopping in to talk about a loan can be about as simple as grabbing a nonfat vanilla latte with an extra shot, no foam.
But many Americans — those living in poor neighborhoods or in rural communities — don't enjoy such convenience. They rely instead on costly "off-the-grid" services such as payday loans and check cashing. And plenty of others are tired of banks and would like an alternative.
What if the local post office could fill this gap? Customers could complete everyday banking tasks while sending packages and buying stamps.
It's an old reality that's getting a new look. And depending on whom you ask, it would either be a massive and misguided government overreach or the long-awaited alternative to payday loans that could save Americans about $90 billion a year.
A page from the history books
The need for such a service certainly exists:
Nearly 50% of Americans say they would struggle to come up with $400 in the event of an emergency, the Federal Reserve reports, and most banks don't offer such small personal loans. This means plenty of people who have bank accounts still turn to payday loans.

And if you live in a rural area, going to the bank can be a chore no matter your income level. "It takes about an hour to get there because I go the speed limit," says Sallie Larsen of Marblemount, Washington, population 200. "Forty-seven miles is a long way to go."
Until the 1960s, people could turn to the post office to deposit money or build a savings fund. Born out of the financial crisis known as the Panic of 1907 and taking off in popularity after the Great Depression, postal banking flourished for a time — at one point holding about 10% of all commercial banking assets in the U.S. — before the system was abolished in 1966, when community banks proliferated.
Now, in the years since the Great Recession, consumer advocates like Sens. Elizabeth Warren, D-Mass., and Bernie Sanders, I-Vt., have proposed reviving the service, a sort of public option for banking, available to all regardless of circumstance or location.
"We have post offices in every town," says Mehrsa Baradaran, a law professor at the University of Georgia and author of "How the Other Half Banks: Exclusion, Exploitation, and the Threat to Democracy." "Postal banks would be able to offer savings accounts for the unbanked at low or no cost."
But when asked whether postal banking might be a help to her and others in her small town, Larsen hesitated.
"I would personally think it would be convenient for people and also very strange depending on ... would it be a bank?"
That question reveals the cracks in the argument for postal banking, namely that the U.S. Postal Service as it stands is not equipped to offer banking services. To do so, critics say, would radically shift its purpose.
"The Postal Service should focus on fulfilling its current mission of delivering the mail before it steps into a new industry it is incapable of properly managing," says Dong Hong, regulatory counsel for the Consumer Bankers Association, a trade group for retail banks. Hong says that banks' expertise and capacity to innovate allow them to serve customers' needs in a way the post office would find difficult. Bank branches also outnumber post offices, about 82,000 to the postal service's approximately 32,000.
But the issue isn't that banks are failing to serve their current customers. It's that they're leaving a group of customers behind. Bloomberg analyzed census and federal banking data and found that of the 1,826 branches that were closed between 2008 and 2013, 93% were in postal codes where the household income is below the national median. And predatory lenders have been quick to swoop in and fill the gap.
Still, while postal banking once flourished in the U.S., it wouldn't be easy to start up again. For one, the USPS posted a net loss of $2.04 billion in the first quarter of 2016, suggesting it would have trouble taking on new services.
Then there's politics. Alexandre Berthaud is the CEO of the financial technology company E-Savings.club SA and a former financial inclusion expert for the United Nations' Universal Postal Union, a body charged with coordinating postal policies across the world. He says that trying to revive postal banking in the U.S. would mean lengthy political battles over amending regulations and laws and drawing the ire of the commercial banking lobby. He points to France's postal bank, which took 10 years to claw through legal work and obtain a bank license.
"The picture is not completely rosy," he says.
Chance to offer simple services
Leaving aside the political and financial obstacles, what might postal banking look like in the U.S.?
The post office already offers simple financial services like money orders and international money transfers. In February, a bill was introduced in the House of Representatives that aims to expand those offerings to include checking and savings accounts and small-dollar loans. The official platform at the Democratic National Convention echoed the idea and included check cashing in its proposal. In effect, the most basic banking services would be available at the same place you buy stamps and mail packages.
This model has succeeded in a host of other countries. Postal systems in Japan, the United Kingdom and France offer banking services; Italy's operation made 72% of its income in 2014 from financial services.
"In Italy, they say there's the church, there's the carabinieri [police] and the post office. Every little town — even if it has 100 people — has those three things," Berthaud says. And in developing nations like India and Brazil, postal banking is a major player in financial inclusion, particularly in rural areas.
When postal banking was first introduced in the U.S., interest rates on savings accounts were capped at 2% and balances limited to $500 (later raised to $2,500), reducing competition with commercial banks. This time, Berthaud suggests, the post office could work in tandem with banks, acting as an agent rather than becoming an alternative. Resistance from banks would decrease, he reckons, since the post office would be offering services on behalf of banks.
Whatever the proposal, Congress would have to pass any legislation that allows post offices to accept deposits and offer loans.
Berthaud says he doesn't think the USPS is in a position to offer a full-fledged postal bank. But a partnership between the post office and established banks might be a way forward.
"I think that can have a big impact on underserved communities in the States."
Get more smart money moves – straight to your inbox
Sign up and we'll send you Nerdy articles about the money topics that matter most to you along with other ways to help you get more from your money.