Limited-Time Offer: AmEx Blue Cash Cards Offer Newcomers 10% Back at Amazon
Blue Cash credit cards, popular for their grocery and gas rewards, can make a serious dent in your holiday bills.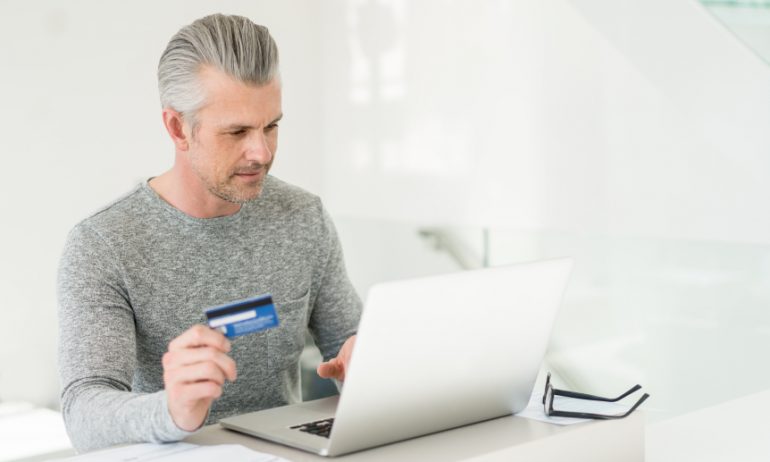 Many or all of the products featured here are from our partners who compensate us. This may influence which products we write about and where and how the product appears on a page. However, this does not influence our evaluations. Our opinions are our own. Here is a list of our partners and here's how we make money.
This limited-time offer for the American Express Blue Cash cards expired in January 2017. For current offers, see our pages for the and the .
Amazon lovers can get an impressive 10% off their 2016 holiday-season shopping with a new limited-time offer from American Express.
Starting Oct. 20, 2016, AmEx's Blue Cash credit cards are offering limited-time enticements to sign up for a new card and get in the habit of using it at the online mega-retailer. During the promotion, new cardholders can earn 10% cash back at Amazon, up to $200 cash back, in the first six months from account opening. To qualify, you have to apply by Jan. 11, 2017.
This offer essentially equates to a 10% discount on up to $2,000 worth of Amazon purchases when using either card. Terms are for new cardholders only. The special offer for Amazon purchases doubles the rate on the previous Blue Cash promotion, which gave back 5% for travel purchases, also up to $200. The Amazon bonus also comes on top of these cards' usual bonus offers for new cardholders, which give you a nice lump of cash for putting $1,000 on the card in the first few months.
The new AmEx offer on its popular cash-back cards comes at a time when credit card rewards are becoming more lucrative industrywide. Still, 10% cash back, even for a limited time, is extraordinary. In 2015, the offered a similar deal for all cardholders, not just new ones.
"Banks are competing with each other to give the best rewards this holiday season, and I think the new offer from American Express is a clear winner," says Sean McQuay, NerdWallet's credit cards expert. "This [welcome] bonus is effectively offering a 10% off coupon at Amazon."
The Blue Cash cards are popular for their bonus rewards on supermarket and gas station spending. The main difference between them is that the  offers higher reward rates but carries an annual fee. Currently, it has a annual fee. The annual fee on the , by contrast, is .
Another card that can essentially provide 10% cash back on Amazon purchases is the . It's offering 5% cash back on Amazon purchases during the fourth quarter of 2016 after you activate the bonus category. That 5% doubles to 10% when you factor in the card's sign-up bonus, which Discover describes this way:
However, those rewards are capped at a lower $1,500 in spending, meaning you could qualify for $75 upfront, then get another $75 at the end of your first year as a cardholder.