What Is a Balance Transfer, and Should I Do One?
A balance transfer lets you move debt from one account to another. Why do one? Because moving high-interest debt to a credit card with 0% APR can be a big money-saver.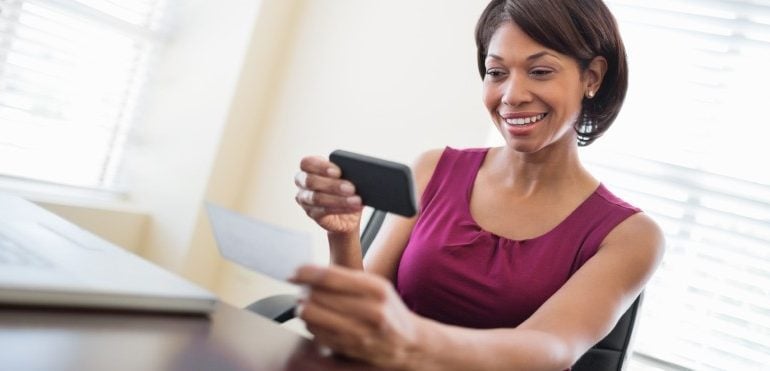 Many or all of the products featured here are from our partners who compensate us. This may influence which products we write about and where and how the product appears on a page. However, this does not influence our evaluations. Our opinions are our own. Here is a list of our partners and here's how we make money.
A balance transfer is a type of credit card transaction in which debt is moved from one account to another. For those paying down high-interest debt, such a move can save serious money on interest charges if done strategically. For example, debt that's moved to a credit card with a  could potentially be paid off interest-free.
Balance transfers come with certain costs and limitations, though. Generally, you'll have to pay a balance transfer fee — usually 3% to 5% of the total transferred. And if your balance transfer card's limit is low, you might not be able to transfer your full balance.
While the exact process for balance transfers can vary widely, here are the steps you generally have to take when working with major issuers:
1. Apply for a card with an  or use an offer on a card you already have. To qualify for the best offers, you generally have to have good or excellent credit (typically, FICO scores of at least 690). Something to keep in mind: Same-issuer transfers generally aren't allowed. For example, if you want to transfer a balance from a Citi card, you can't transfer it to another Citi card.
2. Initiate the balance transfer. If you're doing this online or by phone, you'll need to provide information about the debt you're looking to move, such as the issuer name, the amount of debt and the account information.
Sometimes, balance transfers can also be initiated using , or the checks issuers send you in the mail. Before using one, though, read the terms to find out if it will count as a balance transfer and what your interest rate will be.
3. Wait for the transfer to go through. Once the balance transfer is approved, which could take two weeks or longer, the issuer will generally pay off your old account directly. That old balance — plus the balance transfer fee — will show up in your new account.
4. Pay down the balance. When that balance is added to the new card, you'll be responsible for making monthly payments on that account. And if you pay it down during the introductory 0% APR period, for example, you could potentially save a bundle.
The goal of a balance transfer is saving money, so you want to choose a card that helps you minimize your costs. The ideal balance transfer credit card comes with three big zeroes:
With such a card, you could potentially pay off your debt without spending a penny on interest and fees. Cards without transfer fees are rare nowadays, however, so you're likely to find only two out of three. Still, a card with no annual fee and a 0% introductory offer on balance transfers is quite valuable. Interest charges add up quickly and are often far more costly than a one-time 3% to 5% fee.
An important note: Some 0% APR offers apply only to purchases. To save money when moving over debt, you'll need one with an introductory 0% APR promotion on balance transfers. Make sure the card you apply for offers this.
If you can manage to pay off a balance in three months or sooner, or you can't qualify for a good 0% APR offer, paying off your debt as quickly as possible might be the best, most cost-effective option. And if you want a higher limit and don't mind paying some interest, a personal loan could be a good match; you can to see how much you could borrow and what interest rate you could get before accepting an offer.
But in general, a balance transfer is the most valuable choice if you need months to pay off high-interest debt and have good enough credit to qualify for a card with a 0% introductory APR on balance transfers. Such a card could save you plenty on interest, giving you an edge when paying off your balances.