5 Things to Know About That Barclays Apple Card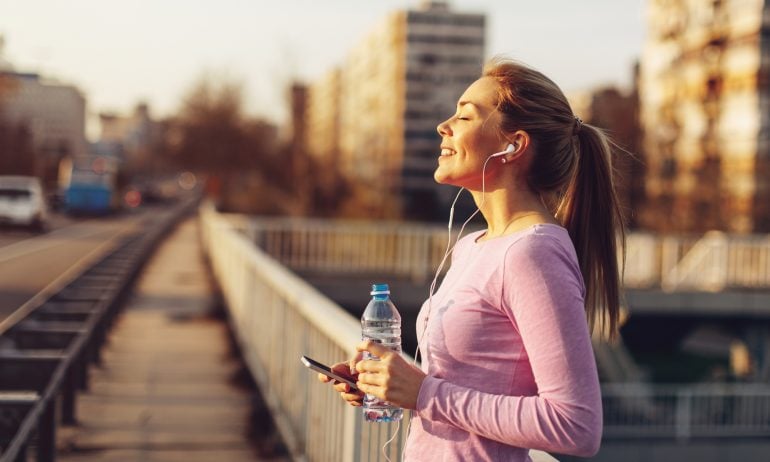 Many or all of the products featured here are from our partners who compensate us. This influences which products we write about and where and how the product appears on a page. However, this does not influence our evaluations. Our opinions are our own. Here is a list of our partners and here's how we make money.
» This card is no longer available
In September 2020, Barclays confirmed that it is no longer taking applications for the Barclaycard Financing Visa®, although existing account-holders could continue using their cards. The Apple Card, a different card issued by Goldman Sachs, also offers special financing for Apple products.

In 2021, Barclays announced that holders of the Barclaycard Financing Visa® would be moved to a new version, the Barclays Financing Mastercard. Meanwhile, holders of the legacy Barclaycard Visa with Apple Rewards would be getting an entirely new card, the Barclays View Mastercard.

Due to the changes, this page is out of date.
The card once earned rewards on eligible purchases under its previous incarnation, the Barclaycard Visa with Apple Rewards. But that was before the much-hyped Apple Card — a completely different product issued by Goldman Sachs — was introduced in August 2019.
After that, the Barclays product got a new name and new terms. The Barclaycard Financing Visa® no longer earns any rewards, although it does feature deferred interest offers. (People who had the old Barclaycard Visa with Apple Rewards were allowed to keep using it; the change applied to new accounts only.)
If you're an Apple fan to your core, you might be tempted to bite on those offers. After all, Apple laptops, phones and other devices are pricey, and the card itself won't cost you anything to carry thanks to its $0 annual fee — that is, assuming you pay off the balance within the promotional period. Otherwise, these offers can end up backfiring.
Here's what you need to know about the Barclaycard Financing Visa®.
While the Barclaycard Financing Visa® allows you to finance purchases made directly via Apple, it is different from the Apple Card, which is Apple's co-branded credit card with Goldman Sachs. The Apple Card, too, offers financing options for Apple products, but it also earns rewards, unlike the Barclaycard Financing Visa®.
1. Interest may be deferred, but not waived
It's true that the Barclaycard Financing Visa® can help you finance an expensive Apple laptop, but be aware that you're not getting a true 0% introductory APR offer.
The card advertises "special financing on purchases made at Apple" within the first 30 days of opening your account, based on how much you spend on a qualifying purchase:
Less than $499: You'll get six months to pay the balance without interest.

$499 to less than $999: You'll get 12 months to pay the balance without interest.

$999 and over: You'll get 18 months to pay the balance without interest.
However, note that these are deferred interest offers. That means you'll owe no interest on your purchase only if you pay it off in full during the promotional period. If any balance remains when your promotion ends, you'll be charged interest retroactively for the full amount of the transaction, going back to the date of purchase. That could be a lot of money.
2. The ongoing APR is high
Even if you do pay off your initial purchase with this card in time, you still don't want to carry a balance on it from month to month. High ongoing interest rates are common among store cards, and the Barclaycard Financing Visa® is no exception. At the time it closed to new applications, the ongoing APR was 13.99% - 26.99% Variable APR.
A safer choice might be a card with a true 0% introductory APR period, during which no interest accumulates on purchases at all. Even if you're still carrying a balance when a 0% intro APR period ends, you'll owe interest only on what's left. NerdWallet recommends paying your bill on time and in full every month, but if you're not able to do so, a lower-interest card can save you money on your ongoing balance.
3. Note the exclusions in the fine print
Some rules to keep in mind with the Barclaycard Financing Visa®:
The deferred-interest offers above apply to eligible Apple purchases made only at Apple.com, Apple Store locations or via phone at 1-800-MY-APPLE, and only to purchases made within the first 30 days of account opening. Apple products bought at, say, Walmart don't qualify.

You can't use the deferred-interest offers on iTunes purchases. So if you were planning on downloading Judas Priest's entire discography and having six months to pay it off before interest charges hit, "you've got another thing comin'."
Apple acolytes might be disappointed to learn that they'll get little if anything in the way of exclusive access to Apple products or events. No presale deals. No advance tickets to special Apple gatherings. No coupons or incentives beyond the deferred financing options.
The Barclaycard Financing Visa® does advertise "$0 fraud liability," but that's table stakes. You'd be hard-pressed to find a credit card these days that doesn't offer at least that basic level of protection.
Depending on your creditworthiness, you might be approved for a higher-tier Visa Signature version of the card, in which case you'd have access to a slightly wider range of perks courtesy of the Visa payment network.
5. It's just not a good everyday card
You know that infinite "spinning pinwheel" icon you get when your MacBook freezes up? Using the Barclaycard Financing Visa® as your primary credit card would have the same effect on your wallet. You would be locked into a card with no rewards and very few incentives or side benefits. Talk about spinning your wheels.
There's little reason to use the card beyond its primary purpose of helping you finance a shiny new computer from Apple — and even on that front, you can find cards with more generous terms and rewards.
Find the right credit card for you.
Whether you want to pay less interest or earn more rewards, the right card's out there. Just answer a few questions and we'll narrow the search for you.
Get Started
Get more smart money moves – straight to your inbox
Sign up and we'll send you Nerdy articles about the money topics that matter most to you along with other ways to help you get more from your money.